Blog week ending 20th May
Posted on: 20/05/2022
The examination season is upon us. Year 11 have begun their GCSEs this week and our Year 13 start their A Levels in earnest next week. We celebrated the end of their respective study programmes with both Year groups in two special assemblies. For Mr Guthrie, CEO Endeavour MAT, the Year 11 assembly was particularly poignant as this year group was his first cohort when he joined as Head Teacher of WGSB, he has seen them all grow in stature, academically and confidence! Mr Guthrie addressed the students, reprising a poem he read to them on their very first assembly together in Year 7 – If, by Rudyard Kipling.
I shared a video of a historic moment which inspired me greatly and one that I hope will resonate similarly with our Y11s as they embark upon the next stage of their academic careers - "If not now, when?"
On 2nd August 1992, Greg Searle aged just 20 and his brother Jonny, 23 won gold in the Barcelona Olympics together with cox Garry Herbert. When Garry called "If not now, when?" the Searle brothers produced an extraordinary sprint finish to win what many describe as one of the greatest rowing races of all time.
On behalf of all staff, we wish you every success in your current examinations and future careers and adventures – and look forward to welcoming our Y11s back into WG6 in September.
We held a celebratory Year 13 assembly ahead of the start of their examinations next week - and what a truly uplifting experience it was! Student singers and musicians gave amazing performances elevating the whole event (pictured below). It has been a tremendous pleasure working with such a resilient, creative and inspirational group of students. We all wish you every success for the future, please do stay in touch.
As I reached the end of my first 100 days leading Wilmington Grammar School for Boys, I worked with stakeholder groups to formulate and finalise the School's Vision Statement. This statement attempts to encapsulate the very essence of what we are trying to achieve together as a community. It has been presented to governors, to the whole staff body, to groups of students and parents/carers:
"Wilmington Grammar School for Boys is a safe and inclusive environment. We raise aspirations and expectations across a richly diverse community. Through an ambitious, creative and forward-thinking curriculum we nurture and develop individuals who demonstrate and understand the traditional values of Personal Excellence, Respect, Innovation and Creativity, Determination and Equality for All. With a bespoke personal development programme, we reach beyond the classroom: we take every available opportunity to broaden horizons, raise ambitions and make a positive difference to the world around us."
This Vision Statement forms the bedrock of our ambition and pledge to all students and their families and informs our school 'PRIDE VALUES' which can be read on our website by clicking here
English Department KS3 Short Story Competition staged by our Young Reporters Group. To tie in with National 'Share a Story Month' we are encouraging our Year 7-9 students to write a food and drink themed short story to celebrate the power of storytelling! The full details can be found in the below poster. Our Young Reporters have penned some examples of their own to provide inspiration to fellow students;
Example 1 - Plate Warfare by Ben K (7N)
"We're surrounded!" shouted Lieutenant Pea, Leader of the Pea Army. "We won't be able to get out. Private Peason, any way we can call for air support?"
"Yes, sir but not for a while."
"Are there any other options?" The lieutenant hollered over the machine gun fire.
"Yes sir, a salt strike," Peason shouted back.
Peason called into his radio: soon salt flakes and granules were raining down on the enemy. The sweetcorns.
Pea's army had made huge advances and were now at the frontline.
"Can we call that air support now Peason?" Lieutenant Pea enquired.
"Yes sir but at this close of a proximity it might-" Peason was cut off.
"I don't care, if we can finish off those sweetcorn, do it!"
KABOOM. I'm sorry to say that that was a fatal error of Lieutenant Pea. It was not only the sweetcorn that was obliterated by the sausage bomb airstrike.
Example 2 - The Holding Cell by Talin W (8H)
A man in a blue shirt walks over to the water dispenser, as he does each day to fill a cup full of water. He moves over towards a glass room, which has on average one or two people in it with metal chains across their hands. The man always offers the cup of water to the person in the room, and on some occasions, they begin drinking the liquid. And on other occasions they slap the cup off the table and begin screaming.
But on this occasion, a man with a trench coat took the water from the dispenser.
He entered the glass room with water and offered it to the other. And the other person with dusty white hands began shouting. The other blue shirt people began to look petrified. And swiftly the trench coat man pulled out a mysterious looking weapon and a deafening echo froze up the room.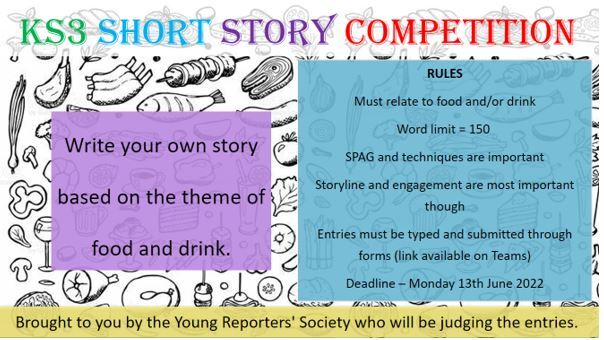 Year 10 Physics students have been learning about electromagnetism and how it is caused by magnetic fields around electric currents. In this practical lesson students used the fields to cause forces with other magnets to make a motor spin.
Please join me in congratulating Year 13 Sam Hergest who has just been accepted onto the EasyJet Pilot Training Course. This is an amazing achievement, and one richly deserved. Sam has had his sights firmly set on becoming a pilot for as long as he can remember and has worked incredibly hard to make that dream a reality. Sam studied Physics, Mathematics and Geography at A Level – subjects relevant to his chosen career. Sam has undergone a rigorous recruitment process including aptitude tests and interviews and has been supported by Ms Walker, our Careers Lead as well as his form and subject teachers – we couldn't be prouder.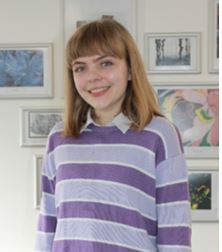 Hi, I'm Amelia England, a Year 12 WG6 student and I'm going to provide an insight into student life, and our current priorities at this stage of WG6.
After all of our hard work, our mocks are finally over! It is important to remember that we have conquered the challenge of sitting these exams, a huge achievement considering the disruptions we have faced last year due to coronavirus. These exams are a milestone in our sixth form experience and highlight the progress we have all made since September and show how we are all on the track to success. Following this, it is now important that we look at the next steps in our sixth form journey. With Futures Week coming up on the 16th-21st of June we can take the opportunity to reflect on the exams to help us decide what we are interested in pursuing. To prepare for university or apprenticeship applications we will spend the next months looking at our own competences and how to add to them to build on super-curriculars. For example, this can be as easy as looking at world events and drawing links from what is happening right now to how they can influence the subjects we are taking or even doing some further reading on a topic that has been challenging to gain a better understanding. Compiling a list of all these activities now is an effective way of making the personal statement process (later this year) less daunting. Overall, our mocks have been a helpful guide to ready us for next year and we should all be proud of the dedication we have put into our studies so far.
Amelia is currently studying History, French and English Literature at A Level and is also completing an EPQ. Via this blog, Amelia will provide further news and insight into our WG6 as she progresses through her studies.
A Level PE students are currently learning about the cardiovascular system and were given the opportunity to apply their knowledge through dissecting a heart. They were able to explore how structure supports functionality and demonstrated fantastic team work whilst doing so.
District Cup Final U15. On Wednesday our Year 10 side travelled to Punjab United FC to play St George's School in the District Final. It was a really tightly contested game in the group stages finishing 1-1. Both sides went into the final unbeaten so it was always going to be a close game. St George's took a lead after 10 mins and then Osi O scored an outstanding goal from 25 yards into the top corner. The game looked like it was heading to penalties and with the final move of the game Joseph W scored a wonderful strike from a very tight angle. A special mention must also go to goalkeeper Oliver A who made a crucial save with 10 minutes to go. Man of the match was Osi O with a goal and an assist in the game.
Mr Lynch would like to congratulate the boys on their victory and an outstanding season overall. Only losing one game in the entire season, this cup final win was a great way to end the season. As a department and school, we would like to thank Punjab United for hosting the game, our opposing side St George's, the officials on the day and finally Mr Akhazzan who is the competition organiser.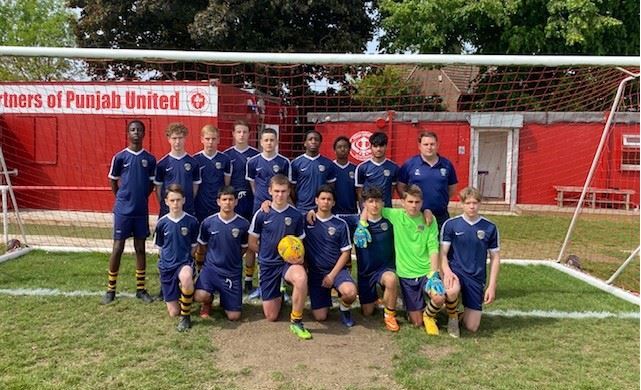 British Schools Judo Championships 2022 Kaitlin C-A in Year 13 recently competed in the British Schools Championships. It was an amazing achievement just to qualify for this event after such a difficult few years with the pandemic but Kaitlin did superbly well winning a key final match to secure the bronze medal in the event. She lost a very tight opening match and then had to do things the hard way by winning all her remaining matches and even beating a former winner of the event en route to the final few stages.
Kaitlin is now ranked in 8th place in the England senior women's under 70kg category, everyone associated with WG6 would like to congratulate her on this amazing achievement.
Mr Lynch is Kaitlin's A Level PE teacher and had this to say about Kaitlin,
"In the PE department we are all extremely very proud of Kaitlin's achievements. As a full-time student to be ranked 8th in the England Senior Women's rankings is an amazing achievement. Kaitlin is very modest about her personal success and never lets her training or competitions get in the way of her school work. She is extremely talented of course, but her desire and determination to succeed can be seen both in her Judo but also in her school work. She is extremely hard working and is an inspiration for other students in the school."
U12 Southern Counties Judo Championships 2022. Oliver C (pictured third from left in the first photo) recently competed in the Southern Counties Judo Championships representing Kent. Just competing at this very high level is a huge honour and achievement for Oliver, especially as he only took up the sport recently in lockdown. This was the first competition in which Oliver has represented Kent Judo and he didn't disappoint, winning all 5 of his individual matches. This amazing personal feat was a huge factor in the Kent team placing 2nd place overall.
As a PE department we would like to congratulate Oliver, he is a role model for all students in the school and we are incredibly proud of his achievements. He is very modest about his success so far and we look forward to seeing him progress even further.
WGSB PTA Blog Update
Krispy Kreme Doughnuts Sale. On Friday, 27 May, the last day of the school term, the PTA will be selling Krispy Kreme doughnuts during 1st and 2nd Break time (10:00 - 10:25 & 10:50 – 11:15) from the tennis courts. This sale is part of PTA initiative to raise funds to support the ongoing school Outdoor Canopy project. Doughnuts will be sold at £1 each during the time mentioned above, so please encourage your child to attend school on this date with cash in order to enjoy and buy their Krispy Kreme doughnut.
The PTA have also put together beautiful chocolate hampers to be raffled on Friday 27 May. You will be able to buy raffle tickets (£1) per ticket on ParentPay between now and 5pm on Thursday 26th May and you can buy as many tickets as you want. Please lookout for raffle tickets link on your child's ParentPay account. All monies raised will also go towards funding the school's Outside Dining Room project. Thank you for supporting the Outdoor Canopy project and for supporting WGSB PTA.
Virtual Quiz Night: It's here again . . . the infamous WGSB Quiz Night with the theme - Let's Get Quizzical coming up on Friday 17 June, from 7 - 8pm. Please look out for further information about how you can join the virtual quiz. Priced at just £7 per screen and £1 per raffle ticket which can be paid via ParentPay. You can buy as many tickets as you like. All monies raised will also go towards funding the school's Outside Dining Room project.
Pre-Loved Uniform: Please do remember that you can donate your unwanted / outgrown good quality clean school uniform (blazers, jumpers, PE kit) to the PTA nearly new uniform shop. Just put them in a bag and drop off at the school office. A BIG thank you to all those who have kindly donated to our uniform shop. If you would like to know what we have in stock, replace a lost piece of uniform or even pick up a spare please contact pta@wgsb.co.uk and a member of the PTA will be in touch.
The Summer Fayre is a really fun event for the whole family so put the date in your diary! We are always looking for any help and support before, during and after the event. Do you have a flair for organising events? Would you like to spare some time to help our school raise some funds? Or maybe you will like to run a stall at the summer fayre? Or even be a sponsor? Or donate prizes for the summer fayre raffle draw? If you will like to get involved or help prepare for the Summer Fayre in anyway, please contact pta@wgsb.co.uk or the school office. Thank You!
Forthcoming;
Formula 1 morning 23rd May – Students in Years 7-10
Queens Jubilee Lunch 'Pie & Mash' 27th May
We would like to invite you to a special viewing of our Y11 and Y13 Art and Photography artworks on Thursday 9th June. The exhibition showcases a selection of their work over the last two years and includes a mixture of painting, sculpture and photography – all are welcome!
Best wishes,
Stuart Harrington
Head Teacher