Curriculum Support & Enrichment Clubs
Wilmington Grammar School for Boys offers students a number of opportunities to develop skills and gain experiences outside of the normal curriculum. There is a great breadth of extra-curriculum subjects and activities offered by WGSB teaching staff or via visiting personnel. Additionally, staff schedule regular revision sessions for those nearing exams. Further activities will be added as they become available.
Inter-House Activities take place every break and lunchtime. We encourage students to take part in our broad range of Inter-House competitions; activities include Rubik Cubes, Five-A-Side Football, Chess, Board Games, Tug of War and Human Hungry Hippos!
Our WG6 Electives booklet showing the breadth and range of opportunities available to our sixth form students can be read by clicking here
Overview of Extra-Curricular Clubs
Years 7 - 9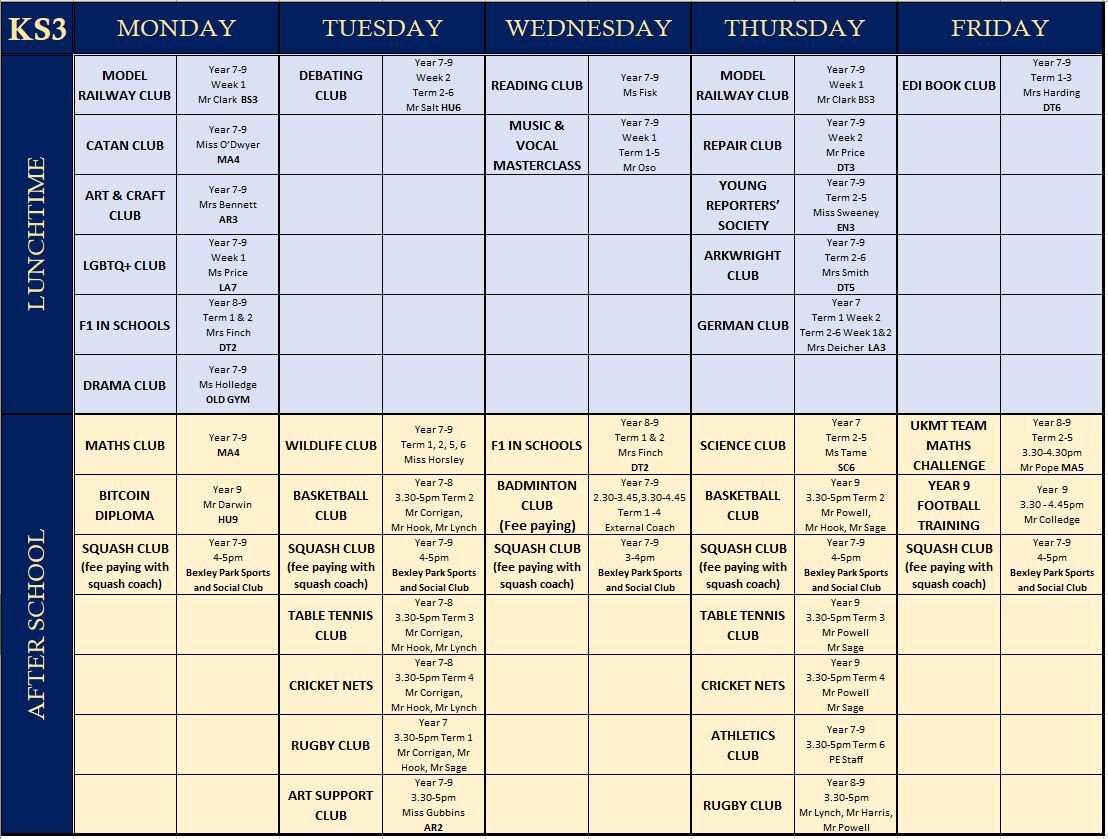 Years 10 & 11
WG6 - Years 12 & 13 - this is in addition to Enrichment on Wednesday afternoon