Blog week ending 4th February
Posted on: 04/02/2022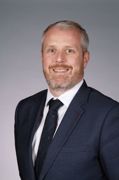 In the coming terms, our senior leadership team will be delivering whole school assemblies based on our 'PRIDE' values (below) to explore and consider what they mean to us in the real world.
Personal Excellence is an aspiration for all students in order to fulfil their potential. Producing your best in any given situation with the tools available to you.
Respect & Friendship is the foundation of the cheerful and secure culture that exists at WGSB.
Innovation & Creativity are two of the key core attributes that determine an outstanding performance in our modern society.
Determination is a characteristic that will develop self-belief and the resolve to succeed.
Equality for all WGSB will ensure provision is made for the same high-quality education irrespective of ability, age, gender, race or religion.
Miss Price shared the first of these all school assemblies on the subject of Personal Excellence; about what it means, what it can do for us and how we might go about achieving it. The presentation highlighted how personal excellence is applicable to all areas of our life – it is not perfectionism – it is about striving to improve what we do and how we do it to lead to improved results and a successful and happy life.
1% improvement each day for a year = 37-times improvement!
As this assembly took place on the first day of LGBT+ History Month, Miss Price chose to finish with a quote from Ru Paul;
"And if I fly, or if I fall
Least I can say, I gave it all"
Our talented Y11 GCSE musicians have recently completed their examination pieces. Mr Palmer commented "the calibre of talent and overall musicality has been exceptional, I was blown away!" One example of the pieces submitted is from Reuben who played The River Flows in You, a piano piece which can be heard by clicking here
PE Department Update. Mr Hook has shared the following match report "The first XV played their final rugby game of the year today against BETHS Grammar School. It was a tight contest with WGSB eventually coming out triumphant 22-19. Tries were scored by Aidan C x1, Daniel P x1 and Finley H x1. The boys showed great desire and team spirit to end the season on a high."
Top row from Left, Edward G, Levi A, Josh A, Adam S, Will J, Henry W, Will H, Oliver E-S, Megah A, Philip S-M, Jed O. Bottom row from left: Alex K, Daniel J, Josh D, Michael A, Finley H, Babs F, Dan B, Daniel P, Aiden C
Our Year 9 English students have been continuing their study of conflict poetry with the poem "The Hollow Men" by T.S. Eliot. In groups the students analysed and discussed how the poet had presented the soldiers. Each group concentrated on a section of the poem discussing the language, metaphors and connotations used for the soldiers as well as examining the effects they had on the soldiers. They then shared their findings and discussed the poem as a whole with the wider class. This is a very powerful poem whose post war themes and significance seemed to the students as relevant now as when it was published in 1925.
The poem can be read by clicking here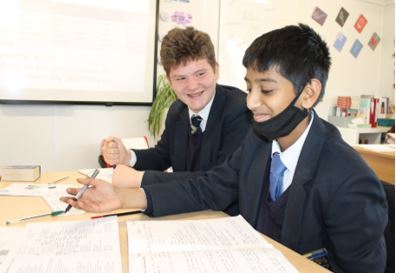 Calling all Key Stage 3 and 4! This coming Monday 7th February is the date of your Term 3 Knowledge Quiz. You and your family have been sent the information and the links – We will start at 5pm on the dot and you can do it from any electronic device. There is also a link to the portal where you'll need to sign in to complete it. Completing the Quiz will give you the opportunity to put your learning and knowledge to the test. Don't forget that they close as soon as the time is up – not a second after. This is why we build in an extra minute – so, please aim to finish 1 minute before, at least. As always, there will be certificates and House Points for the highest attainers. Good luck everyone!
The Inter-House competitions saw a range of activities take place this week including a number of board game tournaments! Year 8 challenged each other to Kamisado which is a fast-paced game of pure skill and strategy with no dice, cards or other chance element.
Pictured below, Mr Pope overseeing a Brunel v Hawking game
Kent Teacher of the Year Awards 2022 – who will you nominate? The Kent Teacher of the Year Awards provide an opportunity to recognise the people who really make a difference to our school and its students!
Nominations are welcome for all members of our school community - teaching staff, support staff, members of the PTA and senior leaders. To nominate a member of our school please click here to complete the form. Every one of your nominations means so much to our staff!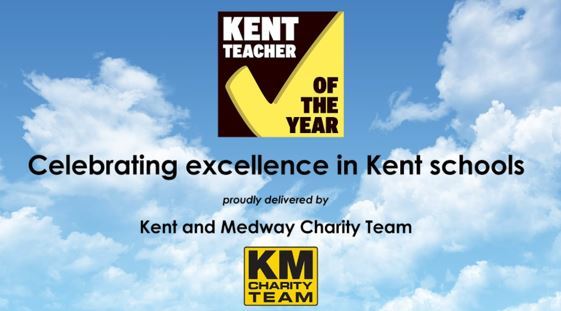 National Apprenticeship Week will take place from 7 to 13 February 2022. The theme of the week will be 'build the future', and it focuses on highlighting the benefits apprenticeships can have on individuals, businesses, and local communities.
National Apprenticeship Week brings together apprenticeship ambassadors, MPs, training providers, apprentices, parents and employers to celebrate the work being done across the whole apprenticeship community, promoting apprenticeships and their impact.
The week will shine a light on the positive differences that apprenticeships can make to individuals, employers and to the wider economy. To celebrate, we will have displays in school and success stories from some of our alumni who followed this pathway.
More information about the campaign is available on the government website or the official apprenticeships Twitter account
.WG6 Mandarin Electives Group. Our electives programme run every Wednesday afternoon and offers students a broad range of societies and activities designed to develop skills to enhance future career and life ambitions. To celebrate the new year students wrote the Chinese character
, for blessing, to mark the year of the Tiger.
To view an online booklet detailing the many groups and activities available at WG6 please click here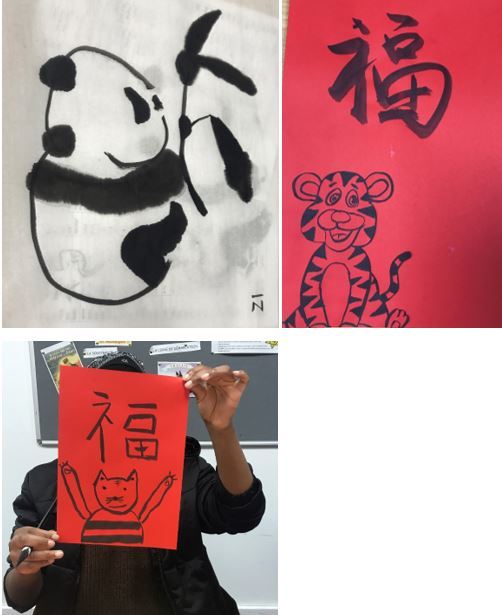 Mrs Dennis has already had some brilliant entries for the Art Club Lid Warrior competition. Students can come along to Art Club to create their models or work on a project of their choosing – everyone is welcome!
Our Year 10 Chemistry students are furthering their knowledge of compounds with a practical lesson examining changing mass during reactions. In this case, magnesium oxide. Changes in mass allow scientists to know the quantities of reactants for a particular reaction, and predict the amounts of products that will be made.
PTA Update. The PTA help to raise the much-needed funds for the school and your support in whatever form would be incredibly appreciated. Together we can make a difference! Our PTA members are an integral part of our school culture and provide a variety of opportunities for involvement in our school community. The PTA brings together parents and teachers to enhance the work of the school by running events and raising funds which directly benefit the students and enrich their school experience. Additionally, the PTA support and help at school functions and events. All are welcome, regardless of how little spare time you may have – you can still make a big difference. Contact pta@wgsb.co.uk for more information on how you can support the PTA
Pre-Loved Uniform: Do you have unwanted / outgrown good quality clean school uniform (blazers, jumpers, PE kit) please? You can donate these to the PTA nearly new uniform shop. Just put them in a bag and drop off at the school office. Thank You! Watch this space for more information about our next pre-loved uniform sale!

Easyfundraising and Amazon smile: Don't forget that you have opportunities to raise more money for school projects as you do your shopping. It's easy, just click - Easyfundraising and don't forget Smile Amazon ! Please do consider joining our PTA easyfundraising page when doing your online shopping! Whenever you make an online purchase from any of the over 4,000 participating shops and businesses … they donate to Wilmington Grammar School for Boys at no extra cost to you!
Next PTA meeting - Virtual - Mon 28 Feb 2022. Meeting details will be shared nearer meeting time. Please save the date and/or email pta@wgsb.co.uk for further information. We hope to see many of you at the next meeting!
The Wilmington Parish Council have written to us to share the news that the allotments situated in Oakfield Park, will be named The Ann Allen Allotments in memory and recognition of Ann's 37 years service to the Parish Council and its constituents. Ann was a keen gardener and made a variety of jams and pickles from her home- grown fruits, so this feels like a fitting tribute to a great champion of our and other local schools – she attended all our events, providing support and guidance to both of our Wilmington schools. The Council intends to hold a celebrations service for Ann later in the year which we will share the details of once they have been confirmed.
Best wishes,
Stuart Harrington
Head Teacher