End of Summer Term Blog 21 July
Posted on: 21/07/2021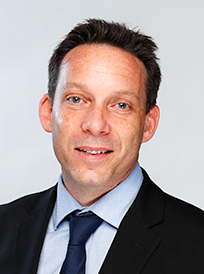 Our students and staff have been magnificent throughout this academic year but we all crave that sense of community that a school should be, where students of all ages can mix and share learning opportunities together. Let us hope that in September we begin to return to normal school life. Much has been said about 'lost learning' and a generation who have missed out on so much. Whilst in some ways this is inevitably true, I think that this notion of deficit pays a huge disservice to our young people who have shown resolve, ingenuity, creativity and persistence. There will be things that we need to revisit but I have every confidence that in the years to come this experience will support our students to become the leaders of tomorrow, with perspectives that change the way we see the world.
I have absolutely loved being Head Teacher at Wilmington Grammar School for Boys. It is a community whose generosity of spirit knows no limits, and I have found here a body of students and teachers who share an ambition not just to succeed, but to succeed in the right way. I feel very lucky to have had a chance to serve this community. Thank you from the bottom of my heart. I look forward to seeing its continued success and I know Mr Harrington your new Head Teacher, cannot wait to get started.
Summer Lateral Flow Testing and return to school testing
All students will be sent home with a 7- Test Covid kit. Whilst you are not expected to do the twice weekly testing over the summer we would like you to do two tests 3 – 5 days before you return to school, the ideal being the weekend before School return and then the day before the return for your daughter/son's return.
Please report the result on the form on the school website which can be found by clicking here. You must also report the results of all tests on the Government reporting website here or via telephone by phoning 119 free from a mobile or land line. Lines are open every day, 7am to 11pm. Support is offered in 200 languages as well as British Sign Language. You must report your child's test results, even if their result is negative or void.
On return in September we have been asked to carry out two Lateral Flow tests on students, the first of which must be before they go back to their normal timetable. As part of this we are asking all parents and carers to complete the online consent form, whilst this has been completed this consent will cover the 2021/22 academic year and does contain slightly different information than previously given. Please complete the consent before Friday 27th August,2021. This will allow us to complete all of the pre-testing paperwork to ensure that the process goes as quickly as possible for all involved. Please click the link here.
On return to school we expect all students to wear face masks until they have received their negative test result. Once this has been completed we will move to the new September protocols which will be updated prior to the return to school and in line with government guidance, as well as moving once more to Home Testing. Free Summer Bus Passes and Reduced entry to Leisure Centres Summer Bus passes have been given out by KCC to students in Years 7-10 and 12. For students in Years 11 and 13 these are in school for collection, or they can be obtained from an open library or children's centre. More information can be found by clicking here:
I hope you all have a great summer
Best wishes,
Mr Charlie Guthrie
CEO Endeavour Mat