Blog week ending 9th July
Posted on: 09/07/2021
Across our school students have been involved in a series of Enrichment Activities. All sessions have been designed to provide new and exciting opportunities for students to … have fun (and link to taught curriculum!). Over the next two blogs we will share details and photos from a range of year groups where students have enjoyed a series of 'off timetable' sessions all intended to bring uplifting and entertaining sessions following what has been an extremely challenging academic year.
Our Year 7 students managed to get the best of the weather for their House World Cup competition in a tournament that rivalled the Euros for entertainment and sporting prowess!
Each form was split into football, rugby and frisbee teams to ensure that every student could take part. Each form played in a league format in all four events, with the top two sides then participating in a final. The results are in and the winners were;
Football A Team – Brunel
Football B Team – Brunel
Rugby – Newton
Frisbee – Stevenson
Our Year 10 students have taken part in an architecture workshop delivered by specialist trainers. The sessions integrate STEM curriculum to encourage creative thinking, collaboration and problem solving – in this case students solved design problems on a bridge, skyscraper, Olympic sculptures and Ferris wheel!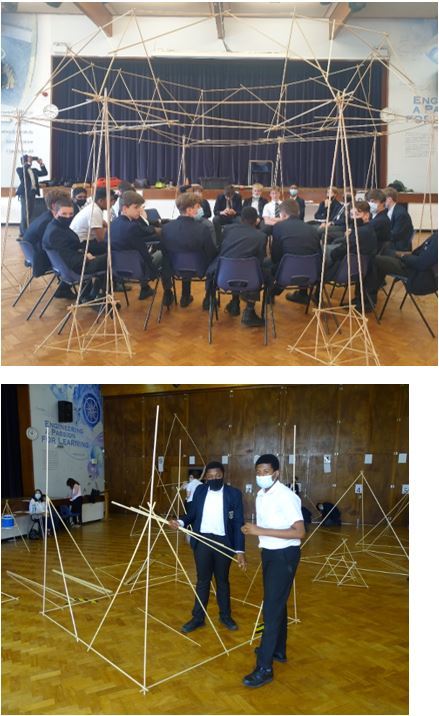 During food technology Enrichment, Y10 students were able to create dishes of their own design, balancing flavours textures and techniques to create show-stopping results! Their brief was to create two items for either a picnic or an afternoon tea and every item must be made from scratch. A selection of their fabulous and very, very tempting treats are pictured below;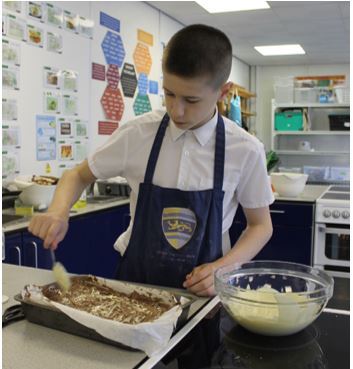 Year 9 students enjoyed a series of Mathematical challenges .. and board games! It was a lively Enrichment session with a high level of friendly rivalry. Students were engaged in problem solving, team work and a fair bit of probability (odds of England winning the Euros!)
Our Y10 Design Technology Enrichment students were challenged to create an electrical mechanical toy, of their own original design. Each component was designed, and made by hand requiring a great level of skill and knowledge from engineering, mathematics and design.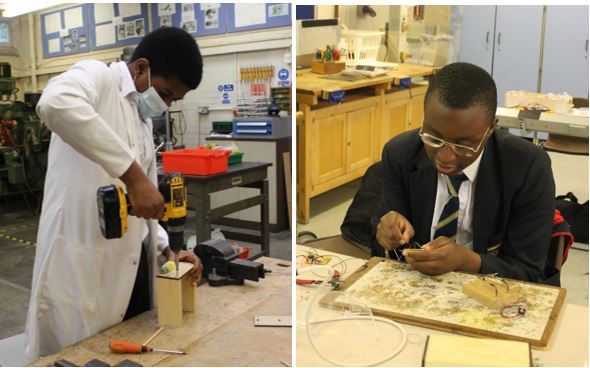 Kent County Council's Prevent Education Officer together with a specialist speaker delivered a powerful 'Prevent Assembly'. The Prevent programme is part of the Department for Education's strategy to support families and schools keep young people safe from any potential threat from terrorist activity and extremist views. The speaker shared personal experiences of the factors and manipulative influences that he was subjected to as an adolescent and took questions from students. The assembly formed part of our commitment to provide a safe place to have conversations concerning difficult and controversial topics.
Pictured (bottom photo) Mr Smith, Assistant Head Teacher, Guest speaker and Mrs Green, KCC Prevent Education Officer.
PTA Nearly new uniform sale!
Message from Mrs Donna Lodge, CEO Endeavour MAT
Our Trustees and Members joined us in school for our annual Trustee Review Day. The meeting is a platform to measure and assess the many strategies and contingencies put in place to ensure continuity of learning, management and care across our schools for what has been a very challenging year. As a MAT we immediately moved to a fluid and interactive online teaching regime, providing a high calibre of lessons and student engagement. This year has proven the value of a truly collaborative and united Trust to provide the best possible outcomes for our students and staff. Our strengths and expertise were shared across schools, all new learnings and provisions discussed and deployed to all students.
Pictured below from left, Mr Barnett, Head Teacher of Stone Lodge School, Mr McGonigle, Trustee, Mr Strachan, Trustee & Chair of the Local Governing Body for WGSB, Mr Mattu, Trustee and Chair of Trustees from September, Ms Kemsley, Trustee & Chair of the Local Governing Body for Stone Lodge and Mr Guthrie, Head Teacher WGSB & Endeavour MAT CEO from September
I would like to take this opportunity to thank Mr John Horgan, our Endeavour MAT Chair of Trustees who is stepping down in August. John has been a huge support and ambassador for our schools providing tangible value and industry experience to the process of Trust management and setting objectives; ensuring that students and staff within our schools thrive. From September, our current Trustee Mr Suki Mattu will become our Endeavour MAT Chair of Trustees. For more details concerning our Members and Trustees, please click here.
Best wishes,
Charlie Guthrie
Head Teacher