Blog week ending 20th March
Posted on: 20/03/2020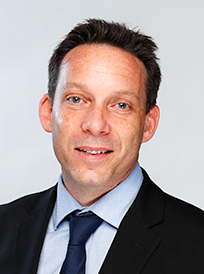 Dear all
Thank you for your messages of support. It means so much at a time like this to know that we are standing shoulder to shoulder and I know that this will continue to be the case. I apologise for the short notice at having to shut the school a day early. Once we have had a chance to plan for the provision that will be offered over the coming weeks we will of course provide opportunities for students to come into school and collect any personal belongings, if we are able to do so. And if not, we will keep them safe.
The blog is a happy reminder of what goes on in the school and its focus will certainly change. If you have any pictures or messages you wish to share with the community, please send them to Grace Wellcoat gwellcoat@endeavour-mat.co.uk and we will make sure they are included. I think it will do us all good to see how we are spending the next few weeks, and it may be an opportunity to share ideas for family time.
Please check your emails and the school website for any updates, there will be many I'm sure as we navigate our way through the next months. And I will continue to keep in touch.
Lastly, goodbye Denise. I will miss your support, kindness, knowledge, endless humour, meticulous attention to grammatical accuracy and magical smile. As for the community, I'm sure everyone will have their particular memories. Go safely and with our love behind you. Mrs Jackman has written a message to you too which can be read at the end of this blog.
The World Health Organisation has published some sensible advice for people suffering from anxiety in the current uncertain times. To help protect mental health and for those experiencing stress related to the Coronavirus the WHO recommend;
Limit social media use
Listen to advice from the NHS not from unreliable sources
Limit watching/listening to the news to once a day.
Further reading and advice from Young Minds for looking after yourself while self-isolating, please click here
Our English Department have created a book list of recommended titles for Key Stage 3 (Years 7, 8 & 9) which can be found on the 'Subjects' section of our website here. Staff have curated an excellent range of books spanning from the classics to horror and everything in between! All are readily available from local public libraries (many of whom are working on making more books available online)
The fitness coach Joe Wicks (known as "The Body Coach") is running a daily half an hour PE workout for students which will be available live on his YouTube channel. To take part just click here. His aim is to inspire and energise students with a fun work-out in their own home!
Our termly Rewards trips were able to proceed as planned this week and students enjoyed a well deserved day on the slopes! Students travelled to the Chatham Snowsport Centre for a range of races and activities using sno-tubes; which are large inflatable rings which can be spun and linked together to slide down the slope. All those in attendance had earned their place based on a combination of House Points earned, academic achievement as well as overall contribution to the school community.
Year 7 Scientists have been studying reflection. During this practical lesson students explored the angles of the reflected ray in order to be able to describe the reflection of light rays when they meet reflecting surfaces.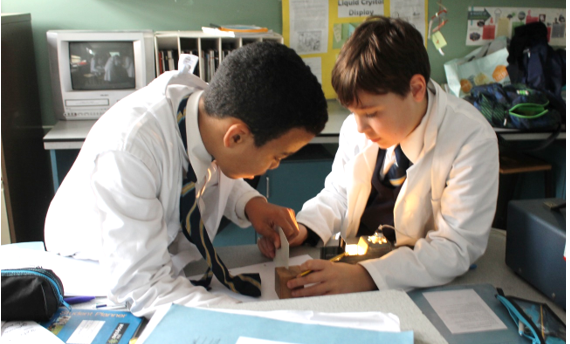 Last Wednesday evening all year 12 Student Leaders and Subject Ambassadors led an informative open evening for prospective Sixth-form students from external schools. Each subject had its own stall where information about the specific courses was given as well as details about extra-elective activities and careers. We displayed subject textbooks, our work and assessment material to provide students with both valuable information and a personal element to allow them to make a well-informed decision when choosing which A-Level subjects to study.
It was a great experience for all WG6 members to see the interest in our subjects that we are passionate about, which was reflected by the array of questions that we received.
Provided by WG6 student, Zak Welsh
A message from Mrs Jackman, Deputy Head Teacher
What a worrying time for everyone at the moment and this was certainly not how I envisaged saying my goodbye to WGSB. But we are living through unprecedented times …
I'd like to take this opportunity to say a few words to the amazing staff, students, parents and carers who make up the WGSB community. After 18 fantastic years, the time has come for me to say goodbye and move on to fresh adventures.
It has been my absolute pleasure and privilege to teach many of your sons –18 year groups certainly equals a lot of planning, marking, nagging… I mean cajoling… to get the work done. There is something special about this school, it has a way of wrapping itself around your heart like no other place I have worked in and making the decision to leave was not straightforward or easy. It lies in the staff who work tirelessly to give our young men everything they need to succeed in the outside world, in parents and carers who support us even when that is difficult to do but mostly it's the students you send to us every day. They are amazing individuals and I wish them nothing but the best for their future, especially in these uncertain times. The excitement and energy they bring is what makes Wilmington Boys such great place to work.
I am very excited about this next stage in my life and feel the time is right for change –though the Coronavirus has certainly brought changes we didn't for-see! I am sorry that I will not be able to say goodbye to the students personally but please pass on my best wishes and thanks to them all.
And lastly…. Thank you to you for all of your kind message and words of thanks and support. I appreciate every last one of them and it's moments like these that make you wonder why you are going….but as I said… it's time for life's next great adventure. I had hoped to kick off my retirement plans with a trip to Glastonbury! Look how well that's turned out! Delighted though that my tickets will still be valid for next year so in 2021, if you see me on my husband's shoulders singing my heart out on the big screen, you'll know I finally got there!
And thank you all from the bottom of my heart, stay safe, stay well.
Denise Jackman