Blog week ending 28th February
Posted on: 27/02/2020
Students on the SnowSports Trip travelled to Andorra for an amazing week of thrills, sunshine, amazing views, superb skiing and boarding conditions .. and did I mention the sunshine?! The practice sessions paid off; students took to the slopes likes ducks to water, all achieving so much and gaining lots of skill and confidence along the way. I think we can all see from the photos (more of which including video footage can be found on the SnowSports Trip 2020 twitter feed here) what a brilliant and memorable time we all had. Next year's SnowSports is likely to be every bit as much fun as we travel to The Wildcat Mountains in America (with a special stop-over in New York).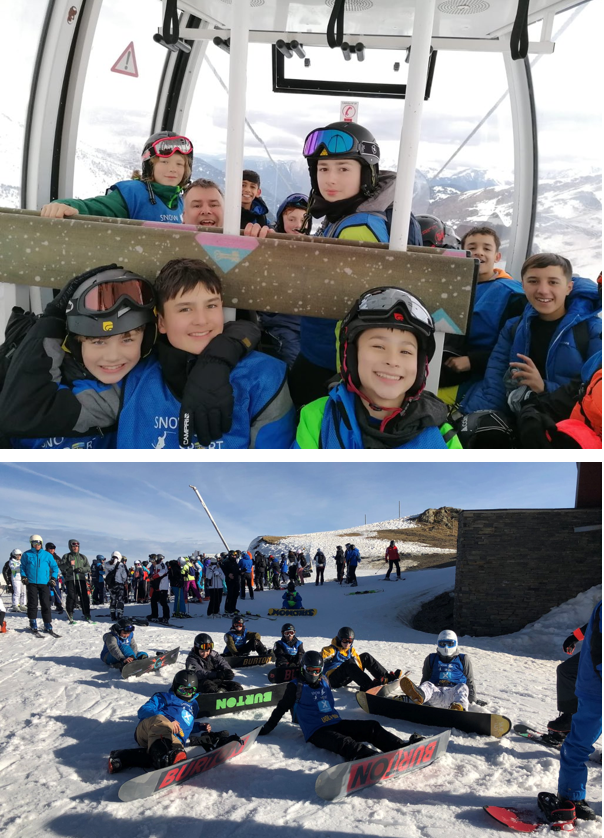 And we welcomed Eeyore, Tigger and Piglet to the slopes courtesy of our WG6 students!
Sporting activities off of the slopes included bowling and snooker.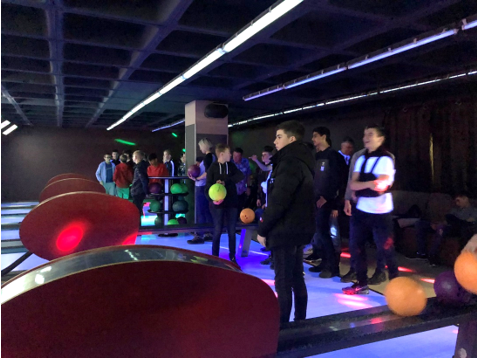 Year 7 students have been studying the Medieval period during History lessons. In particular, they have been exploring how the lives of the Medieval people were dominated by the church. To reinforce learning and challenge understanding the students have created (and played!) their own Medieval board games.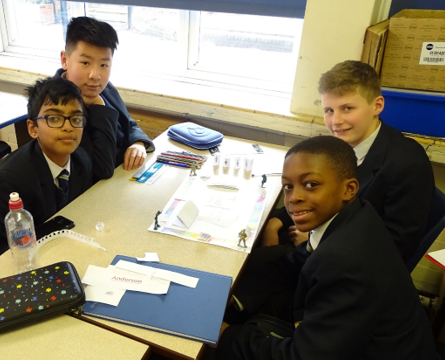 Our WG6 Economics and Business Studies students travelled to New York to experience the commercial heart of financial district, Wall Street as well as take in tours of the most iconic landmarks and institutions of the 'Big Apple'. We certainly covered the ground, clocking up over 53m over the course of the trip! The below photos give a 'snapshot' of our visit.
A stroll round Central Park
Ice-skating in Central Park … some were better than others!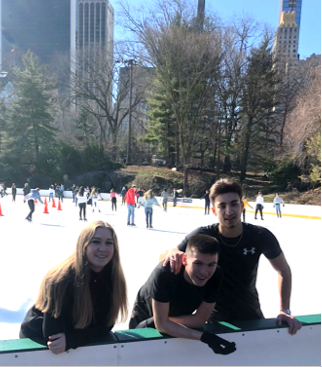 Times Square at night
Ellen's Stardust Diner … with their famous singing staff!
A Broadway show!
WG6 Art and Photography students travelled to Amsterdam to immerse themselves in the cultural riches of Amsterdam's many museums and galleries. From contemporary photography at the Huis Marseille to Rembrandt and Vermeer at the Rijks Museaum, the trip provided a wealth of inspiration and resource material for students' own studies - what an amazing city Amsterdam is!
The Smallpiece Trust was established to provide students with everything they need to fuel their passion for engineering. The Trust works with partners to provide a programme of events and taster courses aimed at 11-17 year-olds. Courses currently booking for Easter include;
Year 8 & 9 CyberFirst Girls Development Day in Kent and Year 10 Physics in Engineering at the University of Warwick. These courses provide an opportunity to delve deeper into the world of engineering and into university life. For more details on these and other courses please click here
The Department for Education has issued guidance to all schools to ensure we are taking the necessary precautions to protect student health and welfare in school. We have installed hand sanitisers around school as well as reminding students of the importance of good hygiene – to wash their hands regularly and be especially mindful if they have coughs and colds. Full details, and a link to an 'advice on the coronavirus for places of education' poster can be found on our website under 'Correspondence' here
Best wishes,
Charlie Guthrie