Blog week ending 24th January
Posted on: 24/01/2020
U19 North Kent Premier League Champions. Following a 3-0 home victory against 2nd placed Hayes on Wednesday afternoon the WG6 football side were crowned league champions of the North Kent Premier Division. In only the second season since re-entering the league the side have won the league and celebrate an unbeaten season in the process. Mr Lynch and Mr Sage would like to congratulate all the students involved and wish them well in their upcoming cup semi-final game against Simon Langton.
Mr Lynch
Head of Physical Education
We would all like to add our congratulations to the team on this magnificent achievement!
Y8 Science students have been conducting experiments to investigate electromagnets. By testing their hypothesis with variable components students were able to measure the strength of electromagnets and explain the effect of changes to the core, number of coils and voltage.
Y11 Chemistry students are studying electrolysis of copper sulphate. In this practical lesson students conducted an experiment to show how copper metal is obtained from leachate solution. From their findings students were able to understand how copper is extracted from low grade ores and how impure copper is purified using electrolysis.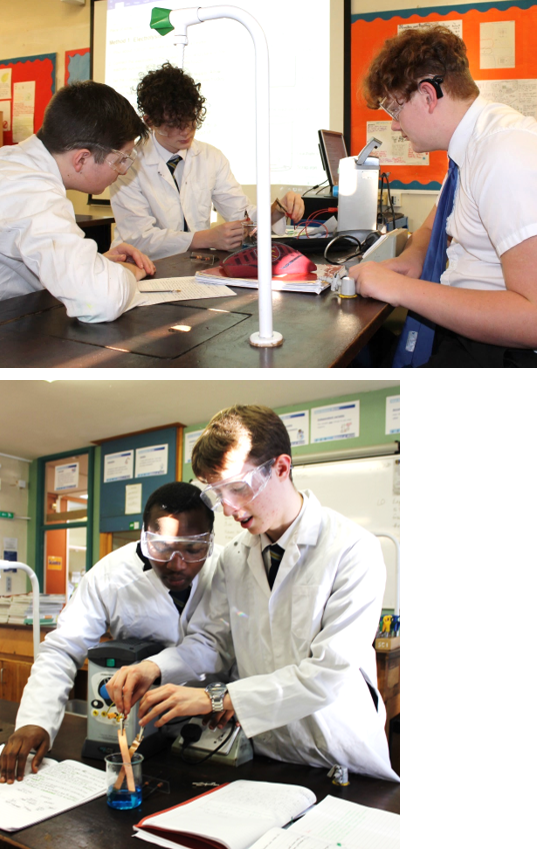 Badminton Fixture. On Monday Mr Lynch and Gilly Verry (Badminton coach) invited Bexley Grammar School for a badminton tournament. The format was doubles badminton and 4 separate pairs from each school all played each other and the standard of badminton was really strong but more importantly the games were played in a great spirit. The boys have all been attending the very popular badminton after school club and great to see them in action representing their school side.
Congratulations to the WGSB Team who won the tournament 10 games to 6.
Thanks must go to Gilly the badminton coach for all her hard work with the students involved in the fixture as well as at the club and we look forward to the return fixture with Bexley Grammar in two weeks' time.
Mr M Lynch, Head of Physical Education
Well done to everyone involved!
This term's programme of inter-house competitions are well under way. This week students have been taking part in a variety of stimulating activities with a view to winning points for their House;
Dodgeball
Escape Room
Chess
Tug of War
Spelling Bee
As it stands, Newton are in pole position, but it's all to play for. Come and get involved … and raise those House points!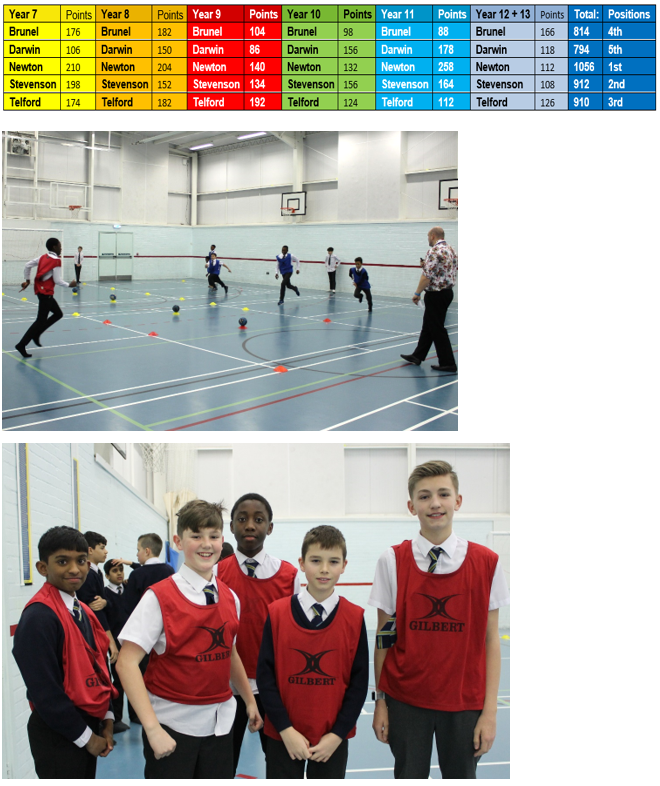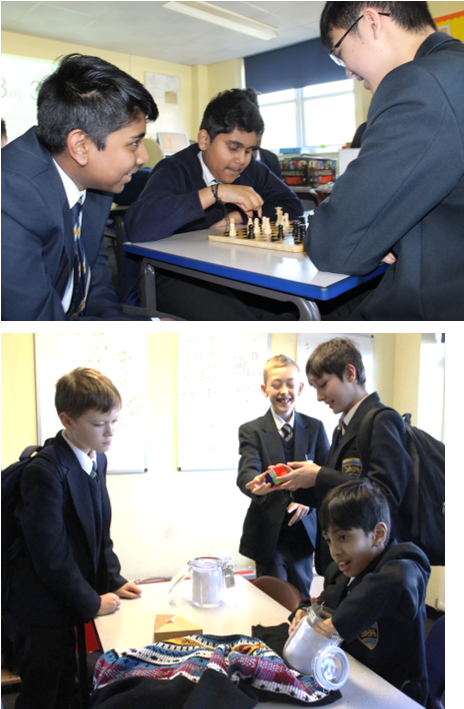 This week we have been interviewing candidates to succeed Mrs Jackman as Deputy Head Teacher at Wilmington Grammar School for Boys. As you would expect, the role attracted a large number of high calibre candidates. Involved in the process were staff, students, governors and senior leaders from across Endeavour Trust. I am delighted to share the news that Mr Baker, currently our Assistant Head Teacher has been appointed as our new Deputy Head Teacher and was the unanimous choice of the panel. Mrs Jackman remains in post until we break up for the Easter break, we will be celebrating her great contribution to WGSB at the end of term.
PTA Update. Congratulations to our January WGSB PTA Lottery winner, Paul Donaldson who scooped £50. To be in with a chance of winning, you can join our Lottery for as little as £12 a year. For more details and to sign up please click here
If your son has recently outgrown any uniform please do consider donating it to our PTA Nearly New Uniform Shop, simply drop it into the office marked for the attention of the PTA. We are taking lots of enquiries at the moment so would be grateful for any donations.
If any parents/carers would like to find out more about our PTA or would like to get involved please do get in touch – we would welcome any new volunteers! pta@wgsb.org.uk
Best wishes,
Charlie Guthrie