Blog week ending 20th December
Posted on: 19/12/2019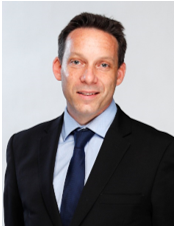 This is the final blog of the decade and is written at a time of great change in the country. I have spent much time recently in lessons and around the school and am immeasurably proud of what I see, and this gives me great hope that the younger generation, will , when the time comes, grasp the challenges the world is faced with both hands and work tirelessly to find solutions. A lot has been happening in school recently, as you would expect. Our Christmas dinner was great fun, our Carol service was a lovely occasion and we thoroughly enjoyed the Wilmington Grammar Schools' Year 7 Christmas service on Monday at St Michael's and All Saints Church in Wilmington.
We welcomed back our Year 13 students yesterday to present them with their A Level certificates and it was lovely to hear their tales – one student has already spent six weeks in Uganda, many are learning to cope with independence and university life and others are thriving in their apprenticeships. The passion they showed for what they are doing was impressive and we are proud of each and every one of them.
Term finishes on Friday at 1 pm and you should have received information on the revised bus times (please click here for a copy of the letter.) Please remember to pay the £1 for Christmas jumper day on ParentPay.
I hope you all have a very merry Christmas and you get a chance to have a break.
Thank you to all staff and students who participated in our Christmas Jumper fundraiser in aid of the Students' Voice. The Environment group are currently working on a project which includes tree planting and WGSB recycling awareness.
Our Christmas Extravaganza Assembly was the perfect Christmas event. A mixture of performance, Christmas sing-a-long and staff versus student quizzes provided endless fun and celebration for the last day of term. Naturally, the students were triumphant in the quizzing and as is tradition at Wilmington Grammar School for Boys .. all the teaching staff played an active role in the fun!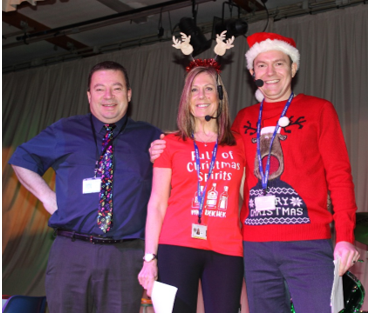 Year 10 students have been collecting food donations in aid of the Trussell Trust which is a National network of foodbanks. The Trussell Trust provides emergency food and support to people locked in poverty. Thank you to all students and their families for donating so generously to help others have a better Christmas.
Former Head Boy Daniel Rowson delivered the items to our local Trussell Trust foodbank. For more information on the Trussell Trust and their work please see their website here
Food Technology students made the most delicious pizzas! It was an extremely 'hands on' practical lesson using technical skill as they prepared and kneaded their dough then sitting it to prove before adding a range of toppings of their choice.
Our Science Department set a Science model cell homework project for Year 7 students– and the results were as brilliant as they were diverse. Each student researched and produced a 3D model cell (plant or animal) which was fully labelled. As you can see, the results are incredible – well done boys!
Y9 Science students during a practical lesson extracted DNA from plant tissues (Leek leaves) using DNA extraction buffer containing water, detergent, and salt. Following a step by step method students then used cold ethanol to precipitate DNA and a white layer of DNA precipitate formed between the sample and the ethanol. Some of the students were able to extract the white layer using glass rods.
Wishing you all a very merry Christmas and all the best for the new year,
Charlie Guthrie