Blog week ending 11th October
Posted on: 11/10/2019
Our Open Evening allowed our school community the opportunity to showcase what makes our school so special. Our students are without doubt our greatest asset when communicating the school's attributes and potential to any family. We were all incredibly proud of the manner in which our students acquitted themselves throughout the evening. All student guides, speakers and subject ambassadors were exemplary in every visitor interaction prompting so much positive feed-back from families and Year 6 students! Thank you to all students, staff and PTA for their hard work and support during the course of the open events.
The School Council is comprised of a number of different groups, each with responsibility for driving school initiatives on behalf of the student body. This term, the Behaviour group is working on an anti-bullying powerpoint that they will deliver to the whole school over a series of assemblies. The Charity group are exploring activities to raise money for relevant anti-bullying charities. Pictured below, the Behaviour groups and below, the Charity group.
Year 7 students experienced a most joyous Music lesson where they learnt about a range of percussion instruments used in Samba music and had a go at producing some of the rhythms.
Year 9 Science students were demonstrating their practical skills in the use of a light microscope. Students were challenged to identify whether an onion cell had a cell wall. For this practical the students made their hypothesis then using the microscope examined an onion cell before drawing a diagram and recording their results and conclusion.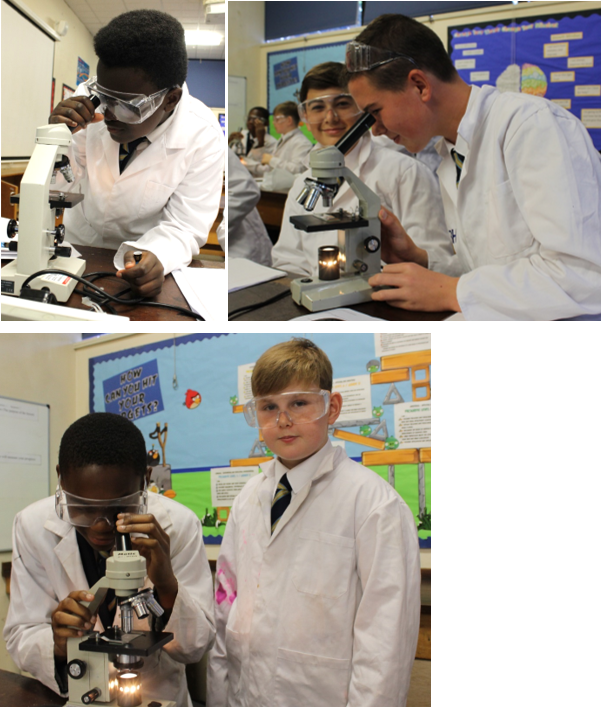 Year 10 Physics students have been deepening their understanding of light waves and how light can be reflected, refracted and dispersed. During this practical task students measured the impact of a mirror on light waves and created ray diagrams to evaluate their findings.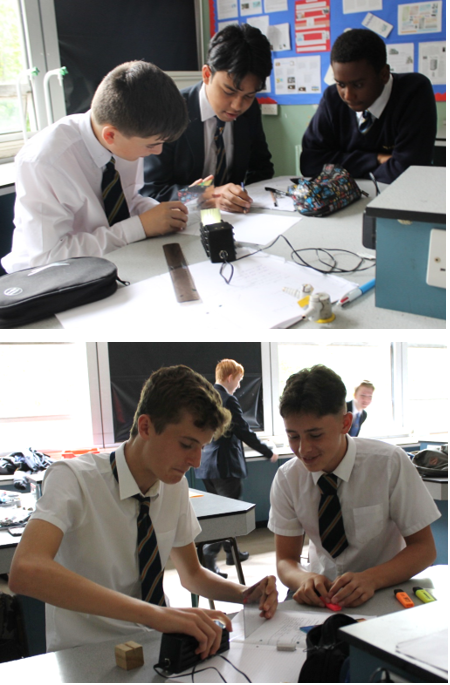 Year 7 students have been honing their drawing skills with an Upside-Down Drawing task. The object of the task is to encourage students to draw 'shapes' instead of things, to draw what they see rather than what they know. This task focuses on greater accuracy and helps students think in terms of shapes and form rather than a complete, and known item or subject.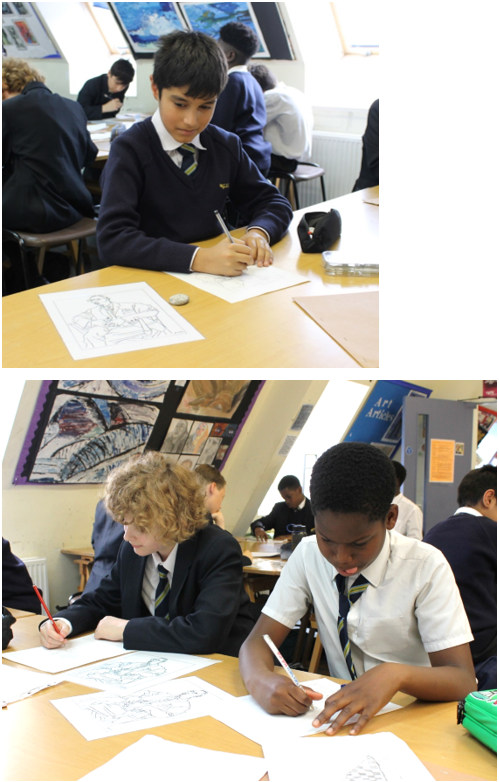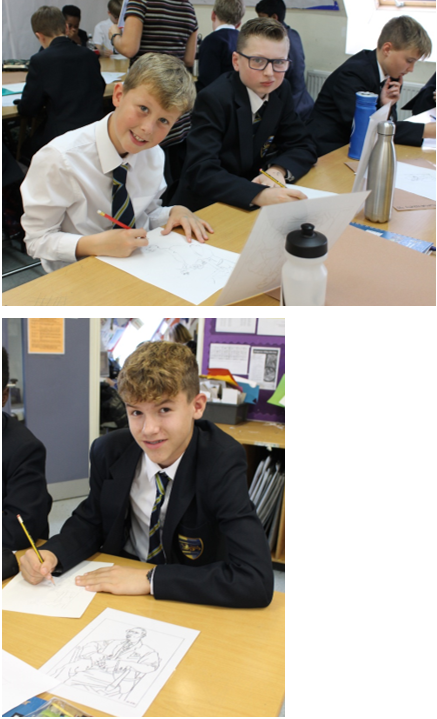 Y7 Science students spent a practical lesson exploring the idea of melting and boiling points. Adding salt to the water, students monitored the physical state of the solution at different temperatures. In addition, this experiment provided an opportunity to learn safe and effective use of Bunsen burners and other apparatus.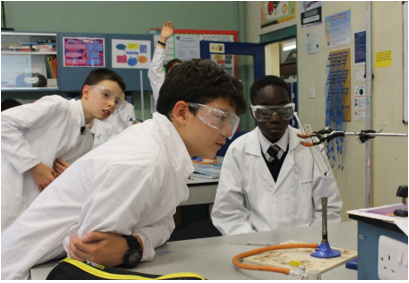 Year 8 Rugby. Mr Lynch took the Y8 rugby team for their first game of the season to St Olave's Grammar School. WGSB got off to a flying start taking a six try lead in the first half! St Olave's had a very strong second half but WGSB scored two late tries to seal a hard fought victory.
The game was played in an excellent spirit with rugby values demonstrated throughout. Mr Lynch would like to thank St Olave's for hosting the game and congratulate the boys on an excellent victory.
Match Highlights include: David M scoring an incredible six tries out of the 10 & Jeshurun N making three try-saving tackles. David and Jeshurun were selected as Manager's and Player's player of the match.
Wilmington Grammar School for Boys Local Governing Body is looking to appoint a Parent Governor. To register your interest and for full details please refer to the letter sent via email today.
Best wishes,
Charlie Guthrie