Blog week ending 8th July
Posted on: 08/07/2022
Our PE department scheduled a series of sporting events to allow all students to take part in a range of activities. Each year group had their own dedicated House tournament with students competing in Rugby, Orienteering, Football, Cricket and Rounders. The sportsmanship from all students was brilliant – to see our students socialising, working together and giving every event their all was marvellous. Having missed out on so many opportunities over the last couple of years it was especially heartening to see just how much our students got out of the experience.
We are all well-versed in the benefits of taking part in sport; health, heightened concentration, development of skills etc .. but the sheer level of fun that was had, seemed to me to be the most valuable!
The Sporting schedule culminated in an athletics competition where our athletes got the chance to showcase their ability in a range of individual events. We will include the results and the final House Point scores for the academic year in the last blog before we break up.
Year 7 Tournament pictures
Year 8 Sports Day tournament pictures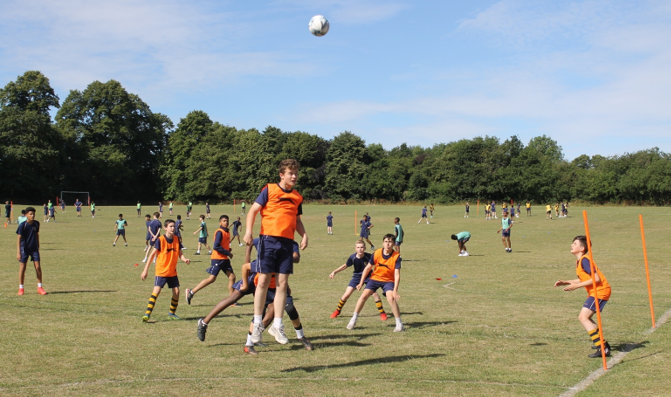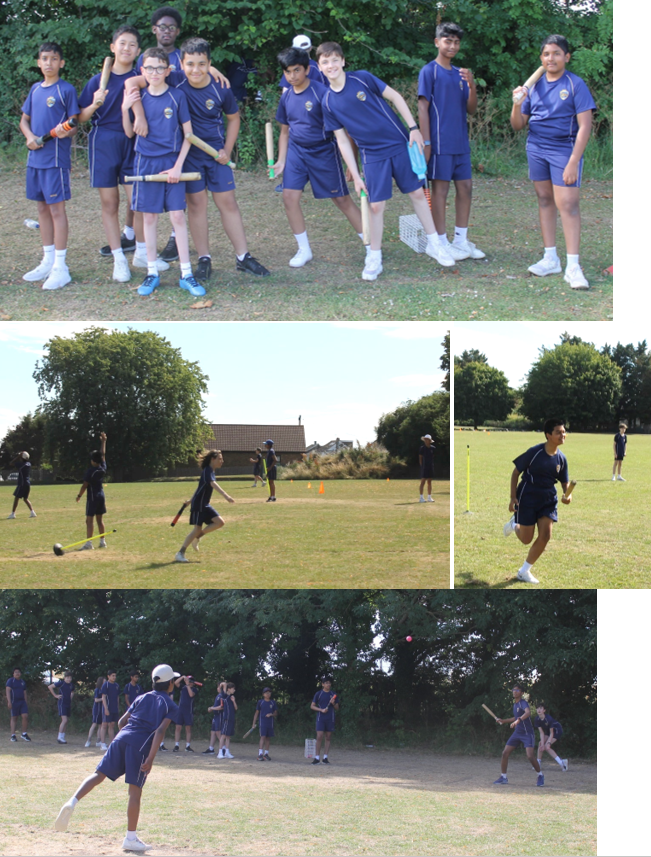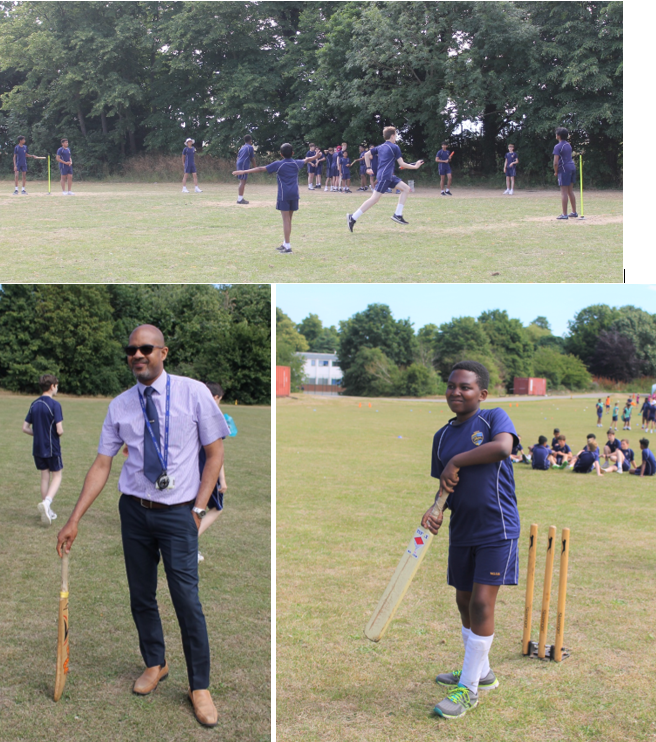 Year 9 Tournament pictures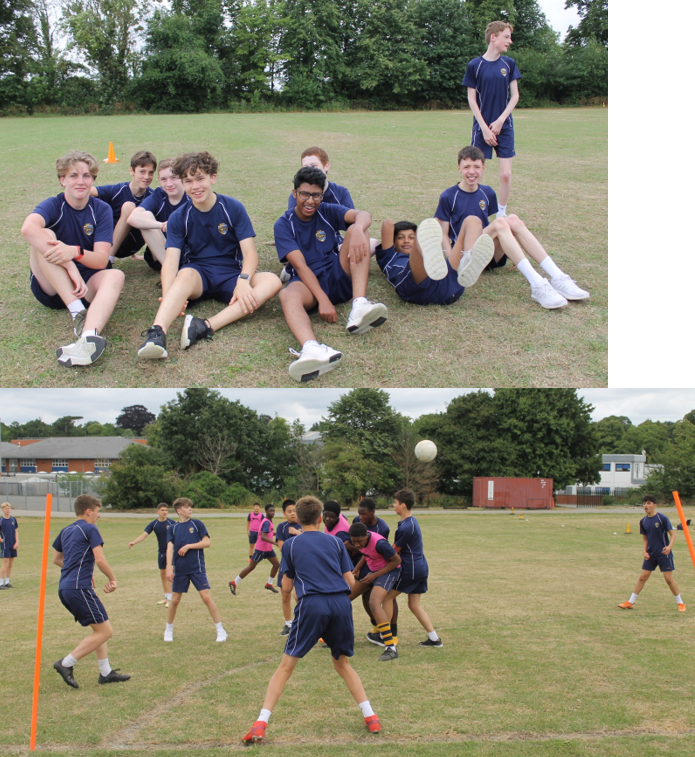 Year 10 Tournament pictures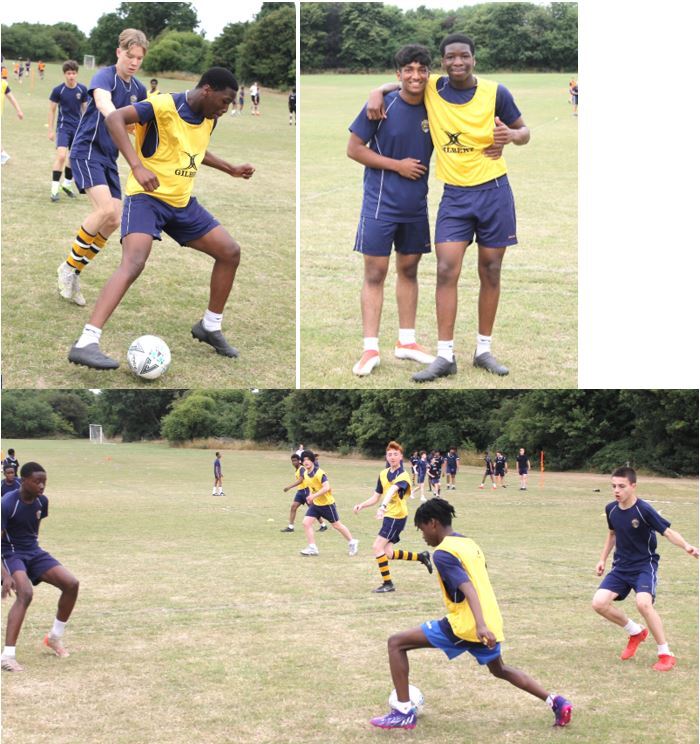 I am very pleased to inform you all of the results of the Young Reporters' Society's Short Story Competition. Following two difficult rounds of voting by our members, the winners, who all received Waterstones Vouchers are:
1st Place - Navreed R & Runners-up - Milo C-C and Ahsan A
All students who entered have been issued with 5 house points for their efforts, well done to you all!
Navreed's winning story – World War Food. It was a month after the sausages declared war against the whole plate. The teas have allied with the croissants, the noodles, the pancakes and the burgers while the sausages made alliances with the slices of pizza and the sushi. It was a tremendous fight, but at this point it looks like the sausages are winning. Many of us back in the Tea Plate were losing hope … Then suddenly, I saw a poster of Winston Churchill saying "Let us go forward together". For odd reasons the people got hope again. I've already lost hope and I'm very confident that Wurste will take over the Tea Plate very soon. My father worked in the army and he's writing letters to me every day. He told me that they were doing great on the battlefield but I highly doubt it. I hope he'll make it back alive, I can't wait to see him again.
Polymers are long chain molecules made from joining lots of short molecules together. Students used PVA glue which is a polymer and a solution of borax to form cross-links in the molecules of the polymer and test the change in its properties. Having made their 'Slime' polymer they found that they could roll a piece of slime into a ball and bounce it, stretch it, tear it and use it as a printing 'stamp'.
The 'Slime' they made has a number of uses including;
Stress relief aid
Toy – Silly Putty
Material for protecting optical mirrors during polishing
Astronauts use it in space to fix tools in place to prevent them floating away.
Year 8 Food Tech students learned the key steps to make the perfect bolognaise pasta sauce – including the importance of browning the meat for flavour and how the flavours deepen during simmering. Additionally, they learned how to balance flavours using carrots and tomatoes for sweet/sourness and parmesan cheese for savoury and saltiness as well as adding herbs to add to the flavour!
Year 12 Induction Day. Our WG6 team, together with our Student Leaders led a day of taster sessions and introduction to student life at WG6 for all students joining us in September. Students worked with a range of WG6 teachers getting to know departments and acquainting themselves with our unique WG6 Electives Programme and careers & employability Futures Programme. Thank you to all Student Leaders who supported our new Year 12s during the day and special thanks to Sydney, Jordan, Lily and Will who provided in-class support as well as delivering welcome talks and being on hand to answer any questions.
Year 12 in forensics students have been learning about the techniques for collecting, packaging and storing evidence from a crime scene. They have used their skills to collect different types of evidence, including fingerprints, hair, blood and footprints from a simulated murder scene as part of their coursework. All students had to work effectively as a group to collect and preserve the evidence in order to find out 'who done it'!
Once the evidence had been collected, students were then tasked with analysing it to try and prove who was the murderer. They have learnt forensics techniques in blood analysis, casting footprints, hair analysis and fingerprint comparison. As part of the learning, we chose to use the blood analysis kits to test our own blood to find out our blood type.
Please join me in congratulating Kai W of 8N who has been placed on the Talent Pathway for the England boxing squad following a string of wins in the ring culminating in National Champion, Golden Gloves. Kai is now ranked number 1 in England with an unbeaten record! In fact, Kai's performance in the Nationals has only ever been equalled once before – by the famous Ricky 'the hitman' Hatton (Kai had six fights in the National championships and won 5 of them by way of first and second round stoppages) This is an amazing achievement demonstrating Kai's talent and work ethic .. we look forward to watching, and supporting your sporting career!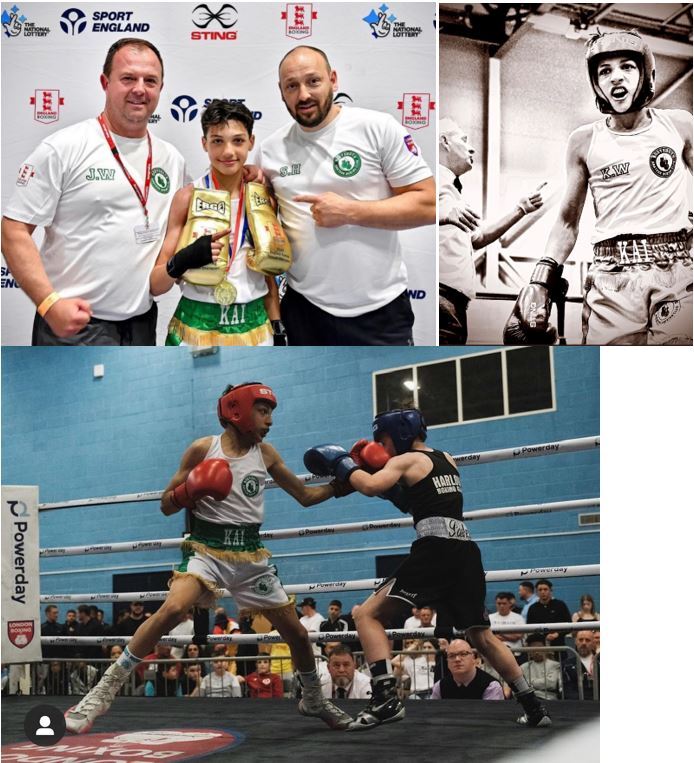 Forthcoming dates;
Enrichment STEAM week activities – 11 -15 July
Duke of Edinburgh Expedition – 12 & 13 July
PTA Summer Fair – Saturday 16 July
Last Day of Term 12noon Wednesday 20 July. Final confirmation of school timings will be sent out in separate communication.
WGSB PTA Blog Update. The Summer Fair: Hopefully you are planning to attend the summer fair event on Saturday 16 July, from 11am - 2pm.
Activities for the day include . . .
Barbecue
Sweets and Chocolates Tombola
Drinks Tombola
Coconut Shy
Beat a Goalie
Pimm's
Ice Poles & Ice Cream
Cakes
Ice Cream and Ice Poles
Books
Clay goods Sale
Pots of Indian Curry and Rice
. . . and lots more
Don't forget its cash sales only on the day!
The PTA need your help to . . .
run stalls during the event
plan the event – (please join us on Monday 11 July, from 7.30pm at the Birchwood Park Golf & Country Club to finalise plan for the event).
sponsor our prizes for the Raffle sale (thank you to all those who have already donated prizes)
setup for the event
man PTA stalls on Fair day
tidy up after the event
Please contact pta@wgsb.co.uk or the school office if you are able to help with the summer fair event. Thank You!
The Summer Fair Raffle is now live on ParentPay. Tickets are just £1 each! Please select the number of tickets and add your contact details. The draw will be made on July 16th at the Summer Fair.
1st prize: £150,
2nd prize £100,
3rd prize £50
and many more!
Pre-Loved Uniform: As we come to the end of another successful academic year, please consider donating your unwanted/outgrown good quality clean school uniform (blazers, jumpers, PE kit) to the PTA nearly new uniform shop. Just put them in a bag and drop off at the school office. A BIG thank you to all those who have kindly donated to our uniform shop. Next nearly new uniform sale will be held at the same time as the summer fair on Saturday, 16 July.
If you would like to know what we have in stock, replace a lost piece of uniform or even pick up a spare, please contact pta@wgsb.co.uk or via our Facebook page
Next PTA Meeting - Monday, 11 July from 7.30pm. Venue - Birchwood Park Golf & Country Club, Birchwood Rd, Dartford DA2 7HJ. We look forward to seeing many of you face-to-face for the first time after a very long time, on Monday.
Pre-Loved Uniform Sale and Summer Fair: Saturday 16 July 11am - 2pm.
Prime Day is back, starting on 12th July and running through 13th July. To celebrate, Amazon will be doubling donations on all eligible purchases made with AmazonSmile during the 48-hour event. This is a great opportunity for Wilmington Grammar School for Boys PTA to increase AmazonSmile donations during these days of deals and promotions!
Support Wilmington Grammar School for Boys - Dartford by signing up to support us for FREE on Smile Amazon and Easyfundraising . You can raise donations whenever you shop online with over 6,000 retailers including John Lewis & Partners, eBay, Argos, ASOS, M&S and more. Plus, we will get a bonus £5 donation when you do! Sign up today - this will make a BIG difference to us this year: Easyfundraising

Best wishes,
Stuart Harrington
Head Teacher