Blog week ending 24th June
Posted on: 24/06/2022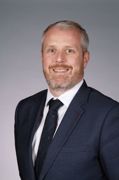 A host of industry partners, parents and alumni delivered a series of enlightening and informative talks and interactive sessions as part of our Life Programme Careers provision. We are committed to equipping our students with a broad range of stimuli, inspiration and sound advice as they consider their further education and career opportunities. The sessions form part of our over-arching Careers Guidance programme which runs across all year groups to ensure students are informed and inspired in readiness for key decisions such as GCSE and A Level subject options as well as post WG6 career planning.
Thank you to all contributors for giving your time and sharing your experiences with our students. The ongoing support and inspiration you provide for our students is invaluable – the feed-back has been incredibly positive and has already prompted lots of new and positive discussions concerning their future ambitions!
Pictured below, a small selection of the amazing contributors to our Careers Guidance Programme. Additionally, we would like to thank our partners at The Kent Education People who give additional year-round support and Kent County Council's Reconnect who provided refreshments, sustaining our speakers throughout this event!
Himanshu Jha, Head of Cloud & Tools TSB Bank
Anna Green, Managing Director Broadsword Corporate Events Company
Nigel Brooks, Entrepreneur, Company Director and Founding Partner. Mr Brooks stressed the importance and value in all workplace experiences, that having insight and understanding of a variety of markets and roles together with a strong work ethic has been invaluable in his career. Mr Brooks now mentors and invests in new businesses and technology helping young innovators grow and develop.
Alumni Nicholas Coales – Project Management degree apprenticeship at BAE systems (submarines) who gave a fascinating and relatable account of his experience of a degree apprenticeship.
Danny Chapman, Family Practice Manager of a leading Law Chambers in central London taking (a lot of!) questions.
From left, Andy Smith, Assistant Head Teacher, Trevor Loomes Delivery Operations Manager Ricoh UK Ltd and Michelle Loomes, Senior Manager & Portfolio Management Cocoa-Cola Euro Pacific Partners.
Left, Peter Russell Director of Technology ITV Studios, Richard Leachman Technical Operations and Production Manager BBC Alex Hill, Managing Director, Whitecode Consulting Ltd.
Left, Brian MacAulay Principal Economist Digital Catapult and Justin Hyde Software Engineering Manager for Oracle, San Francisco California, USA
Alumni James Garvey, currently at University of Exeter studying Exercise and Sports Science – who is planning to have a career within education.
Pictured with students below, WG6 alumni Thomas Cecil, who is current attending University in Washington, USA. So convinced were the students of Thomas' future high-flying international footballing career .. that they asked for autographs!
Alumni David Roddy Project Engineer specialising in the electrical upgrades of the railway system with Tasha Walker, Careers lead at WGSB.
In addition to delivering talks to Years 7, 8 & 9 Catherine Bezer, Manager of Product Development Department at DiaSorin provided a targeted session to Year 12 students, to prepare students ahead of their work experience placements with DiaSorin.
On Wednesday 15th June 90 WGSB students visited the Ypres Salient, Belgium as part of their studies into World War One. After an early morning start, the students visited the Passchendaele Memorial museum, where they learned more about the conflict in this area of Belgium, saw many artefacts and visited some trenches. Throughout the rest of the day the group visited Tyne Cot cemetery, which is the largest Allied cemetery on the front, with 11,965 graves and a memorial wall to 33,783 soldiers who are missing, including that of Richard John Mayger, from Wilmington. The group held a short ceremony and minutes silence at the place of his memorial. After this, the group moved onto Langemarck Cemetery, which remembers German soldiers who died on the front, before undertaking another short reading at Ceremony at Essex Farm, the site where John McCrae wrote the poem 'In Flanders Field' and Valentine Strudwick is buried, who at just 15 years of age, was the youngest British Soldier killed on the front. The final stop of the day was the town of Ypres, visiting the Menin Gate to the missing and one of the towns famous chocolate shops.
Thanks to all of the staff and students who made it such an enjoyable day.
Miss Horsley's Year 10 Chemists investigated the preparation of pure, dry hydrated copper sulphate crystals from copper oxide. This is a core practical requiring a number of 'stages' and a high level of skill.
Miss Barry's Y10 GCSE Chemists have been learning about biofuels. In this practical lesson students measured the rate of fermentation in yeast to convert the sugar to ethanol. In some countries like Brazil the ethanol is then mixed with petrol to make gasohol.
Please join me in congratulating Mrs Dennis of our Art Department on the birth of her son, Jacob. Baby Jacob weighed in at 9.5lbs. As you can see from the lovely photo below, mother and baby are absolutely thriving!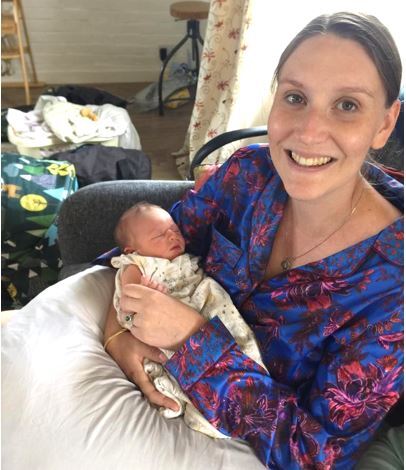 Forthcoming:
WG6 Induction Day – Monday 27th June
Year 7 Sports Day – 28th June
Year 6 (into Year 7) Induction Day – 1st July
Year 8 Sports Day – 4th July
Year 10 Sports Day – 6th July
Year 9 Sports Day – 7th July
Years 7 to 10 Athletics Afternoon – 8 July
PTA Update. All hands are on deck as we prepare for the last major fundraising activity of the year. The Summer Fair is a really fun event for the whole family so put the date in your diary (if you haven't already!) Activities for the day include . . .
Barbecue
Sweets and Chocolates Tombola
Drinks Tombola
Coconut Shy
Beat the Goalie
Pimms
Ice Poles & Ice Cream
Cakes
Books
Money tree
Clay goods Sale
Pots of Indian Curry and Rice
. . . and lots more
The PTA need your help to . . .
run stalls during the event
plan the event – (please join us on Mon, 27 June, from 6.30pm at the school hall to plan the event).
sponsor our prizes for the Raffle sale
setup for the event
man PTA stalls on Fair day
tidy up after the event
Would you like to spare some time to help our school raise some funds? Or maybe you will like to run a stall at the summer fair? Or even be a sponsor? Or donate prizes for the Summer Fair raffle draw? Please contact us via pta@wgsb.co.uk or the school office. Thank You!
Virtual Quiz Night. A huge thank you to all staff and families who attended the PTA virtual Let's Get Quizzical Night. Our very own Mr Palmer kept our brains working throughout and everyone had fun - thank you Mr Palmer! Big thank you to all who supported and bought raffle tickets for the night. We raised £164 in raffle sales.
Congratulations to the Habgoods, the winner of the quiz night. Congratulations also to our 2 winners of the raffle draw of the night.
No. 145 -Sephi M (7B)
No. 97 - Joe B (7H)
Monthly draw winners
No. 108 May - Jeevan B (10N)
No 87 June - Kevwe O (7T)
Jubilee Celebration / Krispy Kreme doughnut raffle draw winners
No. 4 -Reuben B (7H)
No. 249 - Lenny T (10D)
No. 105 - Xander P (8T)
Congratulations to you all! Please contact the school office to pick up your winnings. All monies raised will go towards funding the school's Outside Dining Room project.
Pre-Loved Uniform: As we round another successful academic year, please consider donating your unwanted / outgrown good quality clean school uniform (blazers, jumpers, PE kit) to the PTA nearly new uniform shop. Just put them in a bag and drop off at the school office. A BIG thank you to all those who have kindly donated to our uniform shop. Next nearly new uniform sale will be held at the same time as the summer fair on Saturday, 16 July.
If you would like to know what we have in stock, replace a lost piece of uniform or even pick up a spare, please contact pta@wgsb.co.uk
Upcoming Events - Please save the dates!
Next PTA Meeting - Monday 27 June 6.30 - 8.00pm. Venue - School Hall. We look forward to seeing many of you face-to-face for the first time after a very long time, on Monday.
Pre-Loved Uniform Sale and Summer Fair: Saturday 16 July 11am - 2pm.
Best wishes,
Stuart Harrington
Head Teacher