Blog week ending 29th April
Posted on: 29/04/2022
The value of 'learning outside of the classroom' experiences cannot be underestimated, particularly at the current time. Our schedule of trips and activities provide opportunities for students to develop their knowledge, improve critical thinking, expand their world view and create lifelong memories! All of our planned activities, in their different ways, help to develop self-esteem, self-confidence and independence. They also give our students the chance to experience other cultures and develop new friendships whilst broadening their horizons.
Experiences both confirmed and under discussion include;
Duke of Edinburgh Programme
European SnowSports Trip
New York Business Studies Trip
Fenn Bell Conservation Project
Iceland Trip
Battlefields Trip, Belgium
Dover Castle
Paris Art & Photography Trip
Introducing Mr Olufade, who joins our Science Department;
"Prior to teaching, I worked in the health sector as a medical Geneticist. I retrained as a teacher at WGSB under Kent and Medway. Since becoming a teacher, I have been very lucky to have had the opportunity to serve in various leadership roles. I am very proud to be a member of the elite science team here at WGSB responsible for shaping the lives of future Britain. I believe one of my mission statements to my students in the classroom is to be able to seek an answer to the question "What is my contribution to Britain, to the world going to be? What problems am I going to solve?"
Our Year 10 students have been making salt crystals during a practical lesson this week. Using black copper oxide and sulphuric acid students made the compound copper sulphate. Pictured below Mr Olufade with his class.
Year 8 Music students have been experimenting with computer software programmes 'Audacity' and 'Soundation' to create their own soundscapes combining music clips with sound effects … including, amongst other sampled sounds, Scooby Doo's laugh! Very inventive and creative pieces indeed.
Miss Price's KS3 MFL students were tasked with conducting cultural homework over the Easter break. Some cooked, others turned their phone into French/Spanish for the two weeks and others carried out research, for example, on famous buildings and national holidays. Some shared photos of their travels and all that they saw, experienced and ate. The photos below are just a handful of what her 8B French class produced. The food, from different areas of the French-speaking world, looks (and she bets tasted) amazing!
Daniel B
Emmanuel O
Tyler B
Harry B & Rahil H
Year 8 Food Technology students learned skills to ensure the safe and effective use of equipment in their first practical lesson of their Food Technology rotation in their DT lessons this year. Students were perfecting knife skills which included the claw grip, bridge hold and mini bridge whilst chopping a variety of fruits for their fruit salad. The lesson also included learning how to correctly weigh ingredients to make a batch of granola bars. The students worked incredibly well to manage two recipes in their first experience in our Food room.
Our talented WG6 Y13 Photography A Level students, Melody and Katie have taken a set of professional WGSB promotional photographs. You may have noticed some of their shots on our website! Below, Melody and Katie (and their student models – thank you boys!) and below that a small selection of their work.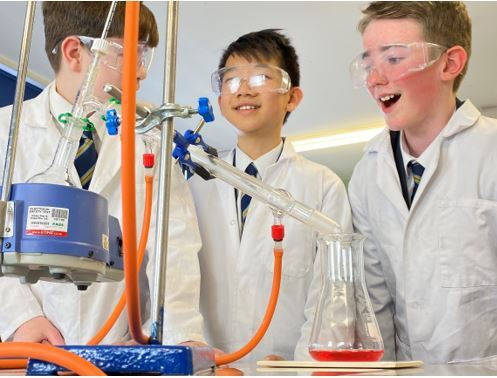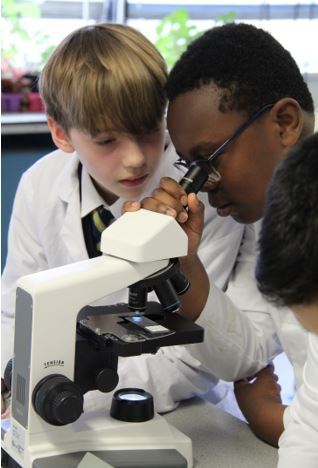 Good luck to our Duke of Edinburgh Award students who had a final briefing and kit check ahead of their practice expedition this weekend.
Please join me in congratulating Mr Witt, WGSB IT Technician and Mrs Witt, WG6 Secretary who were married during the Easter break, we are all delighted for you both and wish you the very best for your shared future.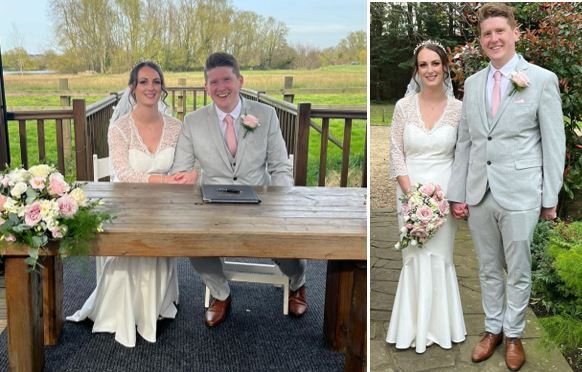 Forthcoming;
Year 13 Examinations and timetables assembly – Friday 6th May
Year 12 'Futures Week' 16th – 21st June. The WG6 team have scheduled a programme of information and support sessions to help students to prepare as they consider their future education and careers paths. More sessions will be added in due course.
Working in and paths into Engineering - Mr Silo
Admissions testing - Mr Pope
Creative careers - Mrs Wisdom
Studying Sociology & Criminology – Mrs Develeski / Mr Alexander
Interview Skills – Mrs Wakeling
Higher/degree level apprenticeship talk - Mrs Martin
Living and studying abroad - Mr Dufton
Art history curating workshop - Online event supervised by Ms Cregan
Routes into Medicine - Dr Sweeney
PTA Upcoming Events - Please save the date!
Pre-Loved Uniform Sale and Summer Fair: Saturday 16 July 10am - 2pm.
Quiz Night: Friday 17 June 7-8pm
PTA meeting - Thank you to all who attended our PTA meeting on Monday night. The next PTA meeting will be will be held at 7.30pm on Monday, 13th June. Please watch this space for more information.
Do you have a flair for organising events? Would you like to spare some time to help our school raise some funds? Or maybe you will like to run a stall at the summer fair? If you will like to get involved or help prepare for the Summer Fair in anyway, please contact pta@wgsb.co.uk
Support Wilmington Grammar School for Boys - Dartford by signing up to support us for FREE on Smile Amazon and Easyfundraising . You can raise donations whenever you shop online with over 6,000 retailers including John Lewis & Partners, eBay, Argos, ASOS, M&S and more. Plus, we will get a bonus £5 donation when you do! Sign up today - this will make a BIG difference to us this year: Easyfundraising
Pre-Loved Uniform: Please do remember that you can donate your unwanted / outgrown good quality clean school uniform (blazers, jumpers, PE kit) to the PTA nearly new uniform shop. Just put them in a bag and drop off at the school office. A BIG thank you to all those who have kindly donated to our uniform shop. If you would like to know what we have in stock, replace a lost piece of uniform or even pick up a spare please contact pta@wgsb.co.uk. and a member of the PTA will be in touch.
Best wishes,
Stuart Harrington
Head Teacher