Blog week ending 22nd April
Posted on: 22/04/2022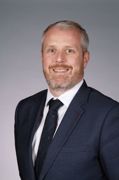 A major school focus continues to be the development of new and exciting extra-curricular clubs, study groups and an increase in opportunities for 'learning outside the classroom' with additional trips and external activities. Over the coming weeks schedules will be updated and shared via this blog and advertised around school.
As we near the summer examination series our Year 11 and Year 13 students are preparing diligently for the first set of external examinations since 2019. As part of our commitment to student support and development teachers ran a series of Easter Revision Sessions all attended by a significant number of highly engaged students, benefiting from targeted intensive revision support. By providing a comprehensive schedule of in-class support, study clubs and focused form time sessions we are equipping our Year 11 and 13 students with the necessary knowledge, confidence and examination question techniques for them to achieve their full potential in the forthcoming examinations.
Year 8 students went on a day trip to the Courtauld Gallery in Somerset House. They toured the gallery and had a practical 'Art & Colour' workshop. They learnt about how paint used to be made with egg and ground up beetles! And that blue and red were the most expensive colours to make. Several members of the general public complemented the boys on their excellent behaviour. They were a credit to WGSB.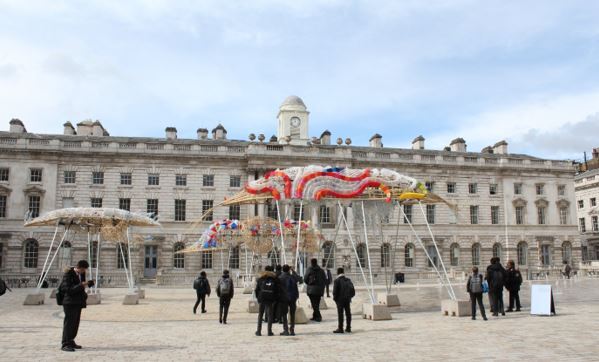 Congratulations to all of the Year 9 students who were selected for the Artbytes competition. Their paintings can all be viewed at the link below
The top three paintings have now been chosen by the panel of art experts and the winning paintings are by Bosco L, Eduard F and James F. Well done to these students!
Now we need you to vote for your top painting from the three – follow this link to vote.
Bosco L
Eduard F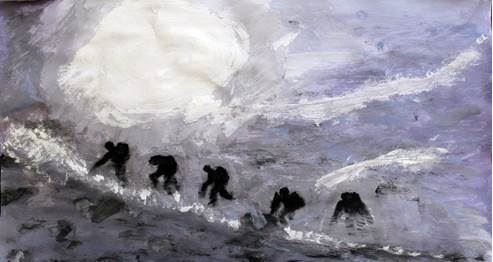 James F
Miss Tame, Head of the Science Department has been overwhelmed with the calibre of entries she has received for the Science Week poster competition. The posters, all on the theme of 'Growth' depicted a wonderful range of well researched and beautifully presented life cycles – Choosing only five for submission to the British Science Association was incredibly hard! Congratulations to the below winners of our House Competition (these have been selected for submission to the BSA)
1st) Butterfly – Rajvir C
2nd) Star – Adithya K
3rd) Human – Kurtis S-G
4th) Frog – Harrison C
5th) Salmon – Bailey F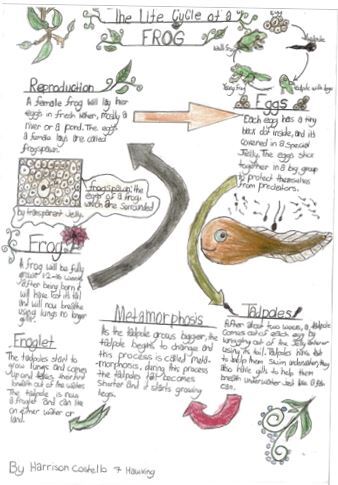 Term 4 Newsletter: Dining by the Young Reporters Society
Inspired by the new and improved dining and seating area and in school, our Young Reporters Society have researched, conducted interviews and written a piece on the topic of dining.
Our new dining hall by Danis K (7N)
For years, WGSB students sat on outside benched while consuming their scrumptious food. On one hand, this was great because they had the opportunity to talk, and breathe fresh air while eating. On the other hand, there were "Flying Invaders" or in other words, seagulls. These "Invaders" are attracted to food; whatever the food. Unfortunately, seagulls started to consider our school as the number one 5-star restaurant. But finally, we have found a solution. As we all know, our school has a canteen. This place was always used for students to get food and take it away. But, times have changed. Mr Harrington, our Head Teacher, has improved and extended our dining area to allow more space for students to sit inside and enjoy their food! We now have a large communal dining hall! This is a great opportunity for students to also enjoy the food, talk with friends and listen to live music!
Foods in History by Jesse R (7N)
There have been many a time in history where certain necessary goods have been hard to come across so people had to improvise to make meals from the little resources they had.
World War 2: In WW2 there was a shortage of necessary basic ingredients needed for everyday life such as food with good nutrients. The average weekly food for an adult at this time was 2-3 pints of milk, 4 ounces of meat, 1 egg, 2 ounces of cheese and 4 ounces of cooking fat and butter. Not very much at all!
The Great Depression: In the Great Depression people had to improvise to get by and sometimes that meant eating some strange things. For example, Dandelion salad which was easily made using the dandelions in your garden, it also included things like leek onion and hard-boiled eggs and sometimes enjoyed with grapefruit or tangerine pieces.
Many recipes can still be made if you have the imagination because when resources are scarce improvisations have to be made – and not all of them are nice! It is interesting to think about what our previous generations had to struggle with and we should never take our easy day-to-day life for granted.
Dining traditions from all around the world by Ben K (7N)
In this article I will shine a light on different dining traditions and etiquette from some different cultures.
No.1: As a Christian, I have a tradition that my family do when everyone has sat down at the table. Before we eat, we say grace which is a simplified word for saying we pray for thanks for our food and/or anything we are thankful for that day.
No.2: In comparison to its South American neighbours, Chilean dining etiquette is considered a lot more formal and this Is due to a large part of the Chilean people adopting European cultures. You must always use utensils for all food with the exception of bread. Even finger foods like pizza or chips are eaten with a knife and fork - don't eat with your hands as it is considered ill-mannered.
No.3: Morocco has a plethora of different cultural practices that originate from the indigenous people, modern day and anywhere in between. The meal you will most likely consume will be around a knee-high round table. The dishes are communal; but, you are meant to eat from a triangle dish that is right in front of you, rather than reaching across someone's area. Bread is normally used instead of using cutlery, dipped in soups and used to scoop other foods. If you are offered more food, it is best to politely decline the first time, then accept a small portion upon the second offering.
Multi-Cultural Food by Ayo O (7N)
We have asked students and teachers from all over the school their favourite foods from other countries. Teachers such as Mr Harrington, Mr Palmer, Mr Brooker and Mr Fierros have given their opinions on their favourite foods. Mr Harrington has said that he likes sushi from Japan, pizza from Italy and all kinds of foods from the Caribbean. Mr Palmer says he enjoys Gazpacho soup from Spain, Bratwurst sausages from Germany and chicken dishes from France. Mr Brooker savours Curry from India and French Cuisine called Langue de boeuf which is beef tongue. Mr Fierros prefers spaghetti allo scoglio from Italy which has shrimp and other shellfish in it.
My favourite food is pounded yam; it is a smooth dough of mashed yam often eaten with a vegetable soup or stew. It is much like mashed potatoes, but smoother, heavier, and tastier. It is an extremely popular in West Africa. Arnob from 7T likes pasta from Italy and sweets from Bangladesh. Danis from 7N likes the delightful dessert called chak-chak, which is a Russian desert made from unleavened dough and after it is fried, it is coated with a sticky, honey glaze. Daniel from 7N enjoys Boza/bosa; it is a fermented beverage immensely popular in Bulgaria. It is a malt drink, made from wheat or millet. Olly from 7N has had Chinese chocolate/coconut panda sweets and he says they are delicious. Delicious and interesting foods can be found in every culture all over world. You never really know until you try it!
Food Trends and My Culture by Talin W (8H)
Within these past few years, a lot of food trends have risen in popularity. So, what are the nowadays people eating? In this article, I am going to take you through some of the more recent food trends:
Umami paste = the ingredient is known as the fifth taste as it adds extra depth to broths, soups, stir-fries etc.
Caribbean food = After a recent survey, Caribbean food comes under the four super popular world foods (e.g. Coucou and Flying Fish)
The 'Reducetarianism' trend = If you are looking to reduce your meat consumption, this is the one for you as this plant-based meat alternatives.
Gin-Infused food = It's gin but in your dinner! Definitely one for the parents!
Oat milk chocolate = another healthy alternative but for chocolate
Chewable toothpaste = It is apparently 'great for cleaning teeth on the go'. It may seem quite strange but it is an eco-friendly alternative as people can reduce the amount of plastic by 'ditching the tube'.
I am a half Indian, half English boy but I connect a lot with my Indian side especially when it comes to food. My nan (who was born in Kenya but raised by Indian parents) always cooks me and my family food. All of them are delicious but here are some of my favourites:
Gulab Jamun = my favourite dessert, a fried dough ball soaked with an aromatic syrup spiced with green cardamom, rose water, saffron and more.
Samosas = a snack that is baked or fried with a savoury filling that is traditionally in a triangular shape.
Dosa = a thin flat bread made from a fermented batter predominantly consisting of lentils and rice.
Biriyani = a mixed rice dish, made from spices, rice, meat (optional), eggs and vegetables.
Daal, Bath, Sak = Lentils, rice and veg. One of my nan's many specialities, usually served with chapattis.
Dietary choices by Timothy O (8H)
People have different food choices and dietary requirements including for health benefits or religious reasons. I have asked students and teachers from across the school to share their choices. Several have chosen to be vegetarians and vegans for the health benefits whilst others want to save animals. Mrs Chambers, Head of MFL, was born into a Hindu family, so was a vegetarian from birth and personally thinks that her health is better than the typical adult at her age due to her dietary choice.
It is scientifically proven that a vegan diet helps reduce the risks of cardiovascular and heart disease. However, a vegan may lack nutrients required for the body. Vegetarians can easily lose weight and have a high intake of fibre although the diet is low in fat it might be harder to maintain sufficient protein intake.
Many people convert to a vegan or vegetarian diet but there are pros and cons to the diet dependent upon the individual.
Charity by Jayden A (8B)
Between 2019-2020 around 8% (5.36 million) of the UK's population were suffering from food poverty. In 2020 a total 711 Tonnes of food were donated during the first lockdown. But more than ever are food banks needing donations.
The aftermath of the Covid pandemic has seen a huge economic impact and thousands lost their jobs driving many families into poverty. The government increased its free school meals for children to try and ease the problem.
Also, the crisis in Ukraine has resulted in more and more Ukrainian people being economically cut off - these people need food and other essential items urgently. The school has taken part in a Trust-wide donation drive to help those in need.
If you want to donate at any time, contact your local foodbank for more details.
Forthcoming;
Year 10 Parents' Evening 1 Tuesday 26th April - English, Computer Science, DEC, DT, Food, French, Geography, Spanish, RS
Year 10 Parents' Evening 2 Thursday 28th April - Art, Biology, Chemistry, Physics, Combined Science, Business, History, Maths, PE
WGSB PTA Blog Update - The Next PTA meeting - will be will be held virtually at 7.30pm on Monday, 25th April
Meeting details are below.
https://us02web.zoom.us/j/89929745398
Meeting ID: 899 2974 5398
Passcode: pta
Please email pta@wgsb.co.uk for further information. We hope to see many of you virtually at the meeting!
Upcoming Event - Pre-Loved Uniform Sale and Summer Fair: Saturday 16 July 10am - 2pm. Please save the date! Do you have a flair for organising events? Would you like to spare some time to help our school raise some funds? Or maybe you will like to run a stall at the summer fair? If you will like to get involved or help prepare for the Summer Fair in anyway, please contact pta@wgsb.co.uk
Watch this space for more information!
Support Wilmington Grammar School for Boys - Dartford by signing up to support us for FREE on Smile Amazon and Easyfundraising . You can raise donations whenever you shop online with over 6,000 retailers including John Lewis & Partners, eBay, Argos, ASOS, M&S and more. Plus, we will get a bonus £5 donation when you do! Sign up today - this will make a BIG difference to us this year: Easyfundraising

Pre-Loved Uniform: Please do remember that you can donate your unwanted / outgrown good quality clean school uniform (blazers, jumpers, PE kit) to the PTA nearly new uniform shop. Just put them in a bag and drop off at the school office. A BIG thank you to all those who have kindly donated to our uniform shop.
If you would like to know what we have in stock, replace a lost piece of uniform or even pick up a spare please contact pta@wgsb.co.uk. and a member of the PTA will be in touch.
Your PTA needs You! Together we can make a difference. Please contact pta@wgsb.co.uk if you are able to support the PTA in any way. Thank You!
To read my latest Head Teacher letter please click here
Best wishes,
Stuart Harrington
Head Teacher