Blog week ending 4th March
Posted on: 04/03/2022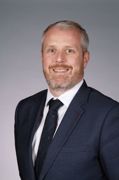 As the escalation of the conflict in Ukraine is currently dominating the news, our students are understandably asking questions and voicing their concerns with school staff. Next week, I will be delivering a whole school assembly with the intention of providing facts and clarity for the students and to hopefully, provide reassurance. As we know only too well, the Internet is not always the most reliable source of information and misinformation or untrue reports can cause anxiety. Teaching staff across the school have contributed to the assembly presentation which outlines the key historic and political factors that have resulted in the current situation and that based on our knowledge of past events, full-scale war is very unlikely. We realise the Russia-Ukraine conflict is likely to cause anxiety for students and Form tutors, Heads of Year and student managers will continue to support students and discuss any fears or questions they may have.
I have been working with our Year 7 Drama students as they practise their performances ahead of taking part in The Poetry by Heart national competition. Students choose a poem, understand the poem, then learn it by heart and perform it out loud. The scheme is designed to encourage students to think about how they create, read and respond to poetry. The finalists' event is held on the main stage at Shakespeare's Globe. Pictured below, a practice round with students memorising the poem Mix A Pancake by Christina Rossetti (in just a few minutes) before reciting it to the rest of the group!
Y9 Chemistry students have been using paper chromatography to separate and identify the constituent parts of a substance. In the practical they were using food dyes of different colours and observing how they separated out on the chromatography (the paper). They then used that information to analyse which dyes were used in a sample of mixed dyes that they were given.
Year 8 students have been studying the artist Wassily Kandinsky who was one of the pioneers of abstraction. He was a synaesthete, which means his senses combine their information in peculiar ways; Kandinsky heard sounds as colour, and this perception was a guiding force in the development of his artistic style. Students worked their own 'Kandinsky style' piece by listening to music whilst creating their own interpretation of the music as imagery!
Year 7 Celebrations Assembly. Congratulations to all students on a such a positive and dynamic start to your career here at Wilmington Grammar School for Boys. Mrs Cross, Head of Year 7 is particularly proud of the mature and pro-active way all students have transitioned into secondary school and by the high level of participation in school life via extra-curricular clubs, societies and inter-house competitions. Mrs Cross led the assembly which celebrated the achievements and contributions (Terms 1 & 2) made by students across the year group. Certificates were awarded to our top House Point recipients and Knowledge Organiser competition winners. Well done everybody!
Pictured below, the gold (1st place) winners for the Knowledge Organisers quiz:
7B – Oscar, 7D – Raphael, 7H – Vinnie W, 7N – Danis, 7S – Sena, 7T - Mason
Fixtures Update from the Physical Education Department
Year 9. This week the Y9 rugby side took part in the Kent Rugby 7's tournament held at Dartford Grammar School. Despite the wet and windy weather our students enjoyed taking part in the tournament but sadly were unable to qualify for the finals of tournament. The pick of the players was James B (9S) with some outstanding tackling and running in some very tricky conditions. We would like to thank Dartford Grammar school for hosting such an excellent tournament and Kent Rugby for the invitation to the event. Hopefully the boys can go further next year and qualify for the final stages of the tournament.
Year 10. On Tuesday the Y10 football side played the Leigh Academy at home. With heavy rain overnight, the pitch was extremely challenging for both sides but WGSB did superbly well to come away with a 5-0 victory against a good Leigh side. The game was played in really good spirit and a special mention should go to Joseph W (10T) who came on at half time to score a wonderful hat-trick. This included a wonderful finish into the top corner from 20 yards with his very first touch of the game! Competition has been very fierce in Mr Lynch's side this year with 23 different players in the squad so it was an outstanding debut to say the least! We look forward to what Joseph and the other players can do in their two forthcoming matches against Leigh UTC and Northfleet.
On Thursday the Y10 rugby side (pictured) entered the Kent Rugby 7's tournament held at Gravesend Grammar. We were placed in a very tough pool group to say the least but our students competed extremely well and offered a real stern test against some very well-established rugby schools. The whole competition was played to a very high level and it was great to see our students representing the school. A special mention should go to the four players in the squad, Teddy J (10N), Shane S (10D), Oliver W (10T) and Daniel P (10N) who played every single minute of every single game. An amazing credit to both their fitness and importance to the side. Oliver W was an excellent player and captain on and off the pitch. We would like to thank Gravesend Grammar school for hosting such an excellent tournament and Kent Rugby for the invitation. We look forward to seeing many of this side represent the First XV next season and beyond.
Mr Lynch. Head of Physical Education
LGBT+ History Month. Students recently attended assemblies highlighting key moments in history, people and facts. Displays to support awareness for LGBT+ History Month depicting further information are situated in MFL, Humanities departments and in the main school entrance.
National Careers Week 2022. Empowering Positive Change through Careers Education #NCW2022
The Gatsby Foundation has created a series of films that provide top tips for parents from parents about how to support children with their career decisions which can be viewed on their website by clicking here
Laing O'Rourke – 10 of our WG6 students were offered work experience over February half term through our partnership with Laing O'Rourke. They were given the opportunity to spend time in different sectors of the business to experience a variety of career opportunities including HR, architecture and quantity surveying. The students were also given mock interview for degree apprenticeship applications and bespoke career advice.
Forthcoming WG6 Events – Year 12 visit to Surrey University on Tuesday 8th March and Cambridge roadshow coming to WG6 on 23rd March.
Congratulations to Y12 students Izzy and Cameron who have both recently successfully completed the Foundation Level Award in badminton coaching. They have both been selected to attend the prestigious Young Leader Academy run by Badminton England at the National Badminton Centre – a significant achievement! Izzy and Cameron attend the Badminton sessions as part of the Electives Programme and plan to offer coaching to younger students via Badminton extra-curricular clubs.
WGSB PTA Blog Update. Congratulations to our Lottery winners. January - No. 42: Ayat of 7D and February - No. 110: Duncan of 9T
Your PTA needs You! Together we can make a difference. Our PTA members are an integral part of our school culture and provide a variety of opportunities for involvement in our school community. The PTA brings together parents and teachers to enhance the work of the school by running events and raising funds which directly benefit the students and enrich their school experience. Additionally, the PTA support and help at school functions and events. Everyone is welcome, regardless of how little spare time you may have - you can still make a BIG difference. Contact pta@wgsb.co.uk for more information on how you can support the PTA.
The PTA currently need help with signage/poster design for the Summer/Winter Fair banners. Additionally, we have two vacant PTA committee roles; Secretary and Vice Treasurer. Please contact pta@wgsb.co.uk if you are able to help.
Pre-Loved Uniform: Please do remember that you can donate your unwanted / outgrown good quality clean school uniform (blazers, jumpers, PE kit) to the PTA nearly new uniform shop. Just put them in a bag and drop off at the school office. A BIG thank you to all those who have kindly donated to our uniform shop. If you would like to know what we have in stock, replace a lost piece of uniform or even pick up a spare please contact pta@wgsb.co.uk. and a member of the PTA will be in touch.
Next PTA meeting - Virtual - Mon 25 Apr 2022 @ 7pm. Meeting Details will be shared nearer meeting date. Please email pta@wgsb.co.uk for further information. Hope to see many of you virtually at the next meeting!
And finally, Support Wilmington Grammar School for Boys - Dartford by signing up to support us for FREE on Smile Amazon and Easyfundraising . You can raise donations whenever you shop online with over 6,000 retailers including John Lewis & Partners, eBay, Argos, ASOS, M&S and more. Plus, we will get a bonus £5 donation when you do! Sign up today - this will make a BIG difference to us this year: Easyfundraising

Best wishes,
Stuart Harrington
Head Teacher