Blog week ending 10th December
Posted on: 10/12/2021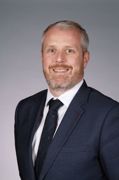 As you know, when we returned to school in September we maintained our covid safety measures of year group bubbles and staggered breaks and lunches. All of our classrooms and shared areas are thoroughly cleaned and hand sanitiser and desk wipes are available in every classroom and corridor. We will continue to closely monitor the lastest covid updates and fully adhere to guidance. We returned to compulsory mask use unless students or staff are exempt and will continue to take all precautionary measures to ensure the safety of our whole school community. This approach has helped us to minimise disruption to our students learning and ensure they get the most out of every class, club or team opportunity we are able to offer.
Across all departments practical experiments or activities form an integral part of lessons and can deepen understanding and establish links between learning if a theoretic lesson is converted into a practical activity. The benefits of interactive work are far reaching, often dealing with real-life application and situations as well as promoting greater retention and building teamwork skills.
Miss Morrison's Year 9 Biologist have been progressing their knowledge of plant cells. In this practical lesson studios took a sample of an onion and prepared a slide before using the microscope to observe the cells. Students produced scientific drawings – comparing their findings at different magnifications.
Our GCSE PE students have been practising their handball game-play with a series of fast and technically precise matches. Handball is a fast-paced Olympic sport that requires a great deal of strength, stamina and agility and our Year 10's put on a text-book display of the skills required!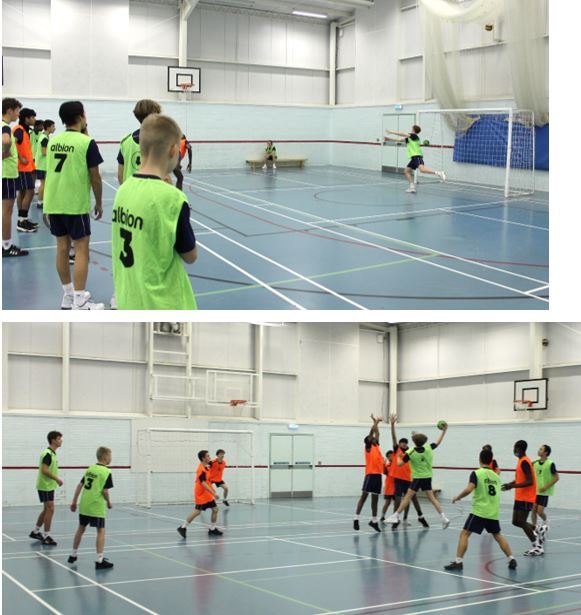 Miss Horsley's Year 11 Chemistry GCSE students have been deepening their knowledge of metal extraction with a series of practical investigations. Students used carbon to extract the metal from their oxides.
Mrs Munden's WG6 Forensic Science students have been continuing their topic on fire exploring what causes fire, and how things burn. Students were shown that by understanding the nature of fire and safety involved, it can be handled safely as long as all safety and risk assessments are followed .. even when creating a fire in the outstretched hands of a student?!
Year 7 Food Technology students have been enjoying a series of practical lessons mastering key skills and recipes. In Food Tech the practical skills acquired are life skills that build independence; to be able to create great meals for themselves and for their families and friends. The below images show students making savoury bakes, sausage rolls and festive mince pies!
Bookbuzz. Our librarian, Ms Fisk, gave our Year 7 students their chosen free Bookbuzz book this week. The scheme, which is funded by our PTA aims to help schools inspire a love of reading.
Additionally, Ms Fisk provided students with information on the Read for Good sponsored Readathon. The rest of Year 7 and 8 will be receiving their sponsorship forms over the next week and we would love for everyone to get involved reading, and raising funds for children in hospital.
Even if you don't have a child in year 7 or 8, you can make a donation here Sponsor a pupil - First find their school Readathon (force.com) if you wish to.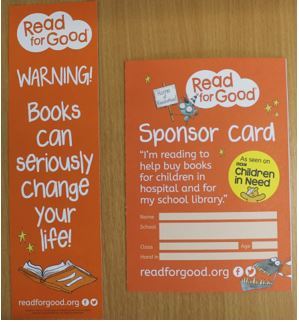 Our talented Year 12 A Level Art Students have demonstrated their Art History knowledge at an exceptional level on two recent art trips:
The students visited the Royal Painting Collection at Windsor Castle and viewed a selection of paintings, drawings and photographs and received in-depth talks from Royal Curators.
Our students were able to view and analyse a drawing piece titled; "A Portrait Drawing of Sir Thomas Moore" (1527) By Hans Holbein up close and a Mughal illumination illustration from the 1800's amongst others. Our excellent Art students then prepared a spoken group presentation of contextual information and presented their selected art work by photographer Herbert Ponting to the Royal Collection Curators and other 6th form students attending the event day. The students learned specific presentation skills and demonstrated a strong ability to talk about art to a wide audience whilst working as a team.
This Week our Year 12 Art Students attended a contemporary artist's lecture event in Westminster. Students were inspired to hear the presentations and talks given by four well known artists:
Kate Malone- https://www.katemaloneceramics.com
Cathie Pilkington -cathiepilkington.com
Stuart Pearson Wright - https://stuartpearsonwright.com
Simon Norfolk- https://www.simonnorfolk.com
Ms Cregan's A Level art students saw visuals examples of each artist's work and learned about their specific techniques, processes and ways in which they create their final pieces and the concepts surrounding the work. Our A level Art students are now creating research pages in their sketchbooks about one of the artist's they viewed and heard which will directly add to their current portfolio work. Our next planned visit will be viewing the work of artist: Kehinde Wiley.
PFA Update. Christmas raffle tickets - There is still chance to purchase the Christmas raffle tickets on ParentPay! With lots of fantastic prizes to win, which include:
1st prize - £150 Bluewater voucher
2nd prize - £100 Bluewater voucher
3rd prize - £50 Bluewater voucher
and lots of Christmas hampers
The PTA are indeed grateful to all those who have already bought their raffle tickets.
School Lottery - Thank you to all who bought the PTA lottery. Congratulations to James C (13H) who won £50 in our December draw.
This Saturday, 11th December, the PTA will provide refreshments at the inter-house Y7 and 8 Rugby Tournament. You will also have the opportunity to purchase lovely Christmas chocolates, treats, etc, so please do try and come with cash!
Easyfundraising and Amazon smile: Please do consider joining our PTA easyfundraising page when doing your online shopping! Whenever you make an online purchase from any of the over 4,000 participating shops and businesses … they donate to Wilmington Grammar School for Boys at no extra cost to you! Don't forget that you have even more opportunities to raise more money for school projects as you do your Christmas shopping. It's easy just click - Easyfundraising and don't forget Smile Amazon !
Next PTA meeting - Virtual - Mon 10 Jan 2022
Meeting details will be shared nearer meeting time. Please email pta@wgsb.co.uk for further information. Hope to see many of you there!
Children and young people flu clinics!
If your child is aged 5 to 16 and missed their flu vaccination at school (Year R to Year 11), you can now book an appointment at one of our clinics online. We have a Dartford clinic this weekend!
These clinics are available to anyone aged 5 to 16 who are at school or home educated.
To book a flu appointment, just go to https://kchft.healthit.org.uk/patheks - it's that simple!
If your child is aged 12 to 15 you can also book their COVID-19 vaccine online.
To book a COVID-19 appointment, just go to Book or manage a 1st or 2nd dose of the coronavirus (COVID-19) vaccine - NHS (www.nhs.uk)
Best wishes,
Stuart Harrington
Head Teacher