Blog week ending 15th October
Posted on: 15/10/2021
Our Year 7 English students are currently studying the development of English literature through time. They are currently looking at Renaissance poetry, in this case Shakespeare's 'Sonnet 130', specifically a sonnet by William Shakespeare. Students have been analysing the sonnet in terms of form, syllables and rhythms. This sonnet satirises more traditional love poetry of the time and students have been identifying the differences between the two styles. To demonstrate their understanding, they have practised writing poetry using iambic pentameter, which is a rhythm structure used by Shakespeare. Excellent work!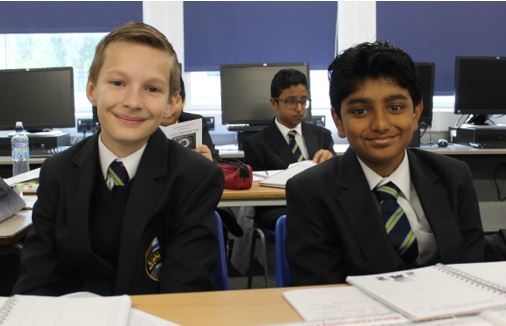 Our English Department are launching a Young Reporters Society for Years 7,8 & 9. If you have a keen interest in current affairs, enjoy reading online features or searching Instagram for inspiration and news then this is the club for you! The group will be focused on promoting students' voices through video and article-based reporting on current news in our school community. The Society will meet every Tuesday lunchtime in EN2 – starting after half term on 9th November.
Mr Owen's Year 10 Physicists have been exploring specific heat capacity which is the amount of heat energy required to raise the temperature of a substance per unit of mass. This investigation measures specific heat capacity based on methods of insulation.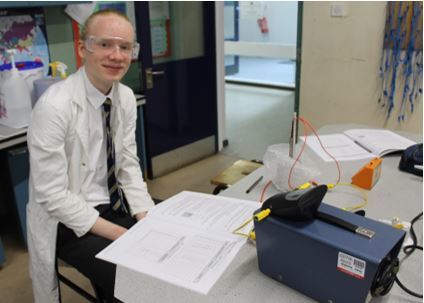 Focus on the Food Technology Department. Students across the year groups take part in food technology lessons as part of the curriculum.; In Years 7-9 students are taught valuable life skills such as basic techniques and food safety as well as nutrition, food provenance and of course practical food preparation. Additionally, literacy and mathematical skills are used to measure and weigh ingredients as well as reading and understanding recipe instructions.
Our GCSE Students deepen their food science knowledge as well as develop food preparation and presentation skills to specific project briefs. Our students are equipped with the ability to create delicious and nutritious meals for their families and themselves (an especially useful life skill if they choose to go to university!) Mrs Cross, Head of Food Technology, has filmed and shared all of the recipes used in class so students can access them and practice them at home. There are a huge variety of recipes representing a wide range of cultures for students to explore and try out. All recipes can be accessed on OneNote, and a link can be found on Teams.
Our Food Technology lessons encompass scientific knowledge, creativity and precision and in addition to providing life skills can provide an incredibly varied and rewarding career path. Our alumni include former Food Technology students whose studies have led them to become food scientists working in laboratories, new product developers working for retailers, chefs and nutritionists working in conjunction with the sports industry.
From pizzas to curries, stir fries to focaccia bread and fruit display pieces our students are displaying bags of talent and an extraordinary level of creativity! The below photos give you a 'flavour' of the dishes and pieces prepared in our Food Technology classrooms over the last week!
Mrs Hollebon's Year 10 Biologists have been expanding their knowledge of the circulatory system during a practical lesson where they dissected a heart. Students successfully named and labelled the main parts of the heart and explained their function.
Our Year 12 WG6 students took part in a series of revision skills workshops delivered by specialist coaches from Elevate Education. Coaches shared positive and results-focused revision tips and advice to help students maximise their revision together with providing a sound framework to effective organisational skills. Students left the sessions energised and with a raft of practical tips to apply throughout their A Level studies.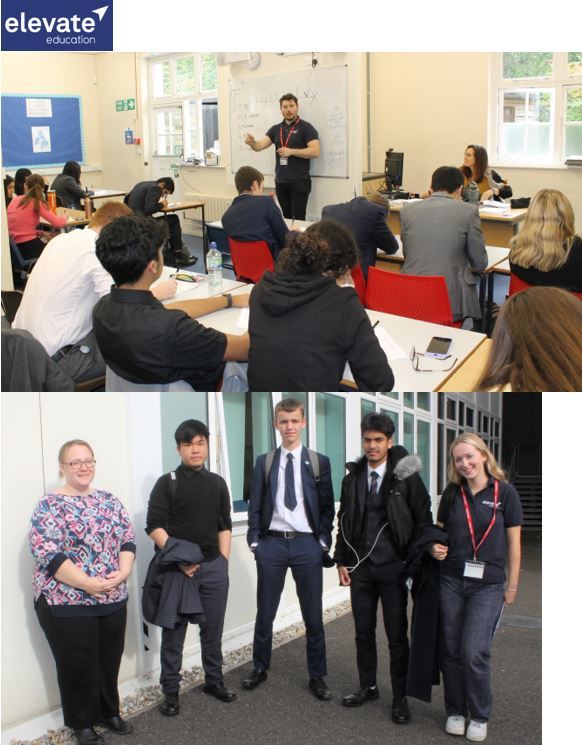 Year 12 Art Trip. Hayward Gallery and Tate Modern. To enhance their Year 12 art portfolio A Level Art students visited the Hayward Gallery and Tate Modern. Students researched and investigated a range of 31 UK based artists with a diverse collection of contemporary paintings at the Hayward Gallery on the Southbank.
Featuring work by artists such as Lubaina Himid, Allison Katz and Denzil Forrester, the exhibition explored how each artist treats the canvas as a place for assembling concepts, drawing on a wide range of references from music, design and advertising to fashion, art history and viral memes.
Students then walked along the Thames Path and viewed the permanent collection at the TATE Modern Gallery and are now in the process of creating detailed annotations and research pages in their Portfolio Sketchbooks detailing the work viewed. Our next trip will be in November viewing the Royal Collection of Paintings at Windsor Castle. The students were excellent role models and great ambassadors for WG6 here at Wilmington.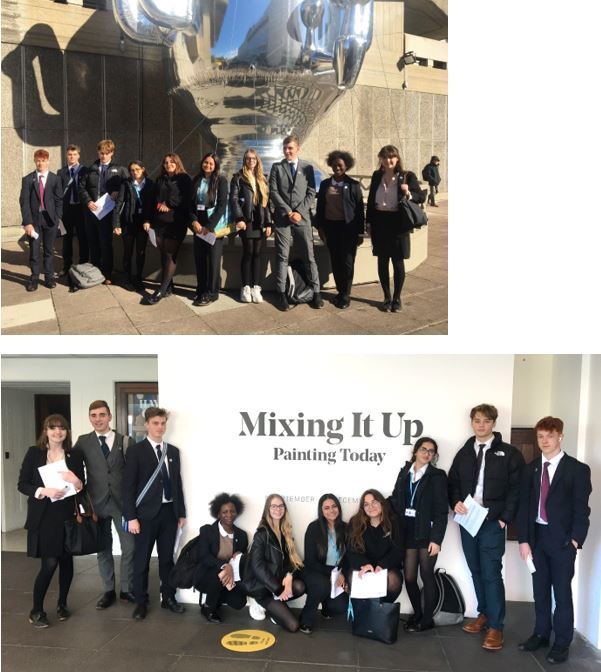 PTA Update. You can join our school lottery for as little as £12 per year. A monthly prize of £30 is up for grabs with a special Christmas draw also taking place. All monies raised are used to support and fund school projects, and give you a chance to win as well! A huge thank you to all parents and carers who have contributed so far. Sign up today via the ParentPay platform https://app.parentpay.com/public/client/security/ It's not too late to join, for more details please visit our website here .
Save the date! 'Quiz of Quizzes' virtual Quiz night, Friday 12th Nov hosted by our very own quiz-master, Mr Palmer. The virtual event is a great opportunity for parents, carers, students and teachers to get together for an evening of laughs and general knowledge whilst supporting our school! Watch this space for more information on time of quiz and how you can register for the night.
Our new Scholastic Book Club is up and running! Click here to browse the latest books and order online. to browse the latest books and order online. Year 7 and 8 have been given leaflets to take home but anyone can view what is on offer online. There are a lot of newly published books on offer in addition to copies of classic titles currently being studied by our students. All at very reasonable prices. For every £1 you spend on this month's Book Club, our school will earn 20p in Scholastic Rewards. Please place your order online by November 2nd, 2021.Thank you for your continued support. Kind regards, Ms Fisk, Librarian
Do you have a child in Years 7-11? The Kent & Medway Immunisation Team is coming to WGSB on the 26th and 29th November to give the flu vaccinations – please could you complete the online consent form before the 23rd November by clicking here . For more information please visit http://kentcht.nhs.uk/imms. You can phone the team 0300 123 5205 or text 07401320923 if you have any questions about your child's immunisations
Best wishes,
Stuart Harrington