Blog week ending 8th October
Posted on: 08/10/2021
We are proud of our richly diverse school community. Through our excellent LIFE programme and within our written curriculum, we use every available opportunity to champion respect, kindness and equality for all. We do not tolerate discrimination of any kind. This month we celebrate Black History Month, highlighting the academic and cultural accomplishments of a range of key black figures. This year's BHM theme is 'Proud To Be' with a focus on encouraging young people to share their stories about what they are Proud To Be. Each department researched and shared individual stories to illustrate key issues of diversity and equality. The people and their stories were shared with all year groups across the school during form time assemblies.
"Never be limited by other people's limited imaginations."
Dr Mae Jemison, the first African-American female astronaut
Our library boasts a vast range of authors and books featuring different cultures and countries, please ask Ms Fisk our librarian for more information and recommendations.
National Poetry Day's theme this year is 'Choose a Poem'. Our Librarian is highlighting our poetry section and encouraging students to discover and share poems.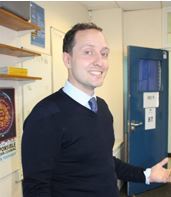 Introducing Mr Darwin, Teacher of Geography; "I have recently started teaching at WGSB and have been greatly impressed with the attitude and the ambition of the young people I have had the good fortune to teach, from the Year 7's giddy excitement at unfolding OS maps across their desks to the Year 12's and 13's painting Geomorphic Processes which now festoon my classroom.
Being a WGSB alumnus myself, I have benefited immensely from the experiences and opportunities afforded to me by studying at this school. After reading Geography in Cornwall with the University of Exeter, I moved to New Zealand in pursuit of solutions to the entwined problems we must resolve: the end of cheap and plentiful energy from fossil fuels; loss of biodiversity; a rapidly changing climate and the economic malaise we face as our debt-based system of money unwinds.
In New Zealand I explored my interests in sustainable building techniques which included building an Earthship with architect Mike Reynolds. I also discovered Permaculture, the philosophy of working with, rather than against natural systems. I developed a sincere affinity for Maori culture, which holds the family, community and respect for the Earth above all else and I settled in spectacular Queenstown, in the rain-shadow of the remarkable Southern Alps, for six years. I am proud to have contributed to bringing a dilapidated 70's motel, Sherwood, back to life with a focus on renewable energy, waste management, local procurement, wellbeing, culture and the arts to create an authentically local and sustainable hotel with a strong sense of place.
My passions include: making compost to grow sensational vegetables, cooking for the people I love, learning about revolutionary ideas and walking barefoot in my allotment.
I find spending my time with eager and curious young people very rewarding and am looking forward to teaching your child and hopefully meeting you at a Parents' Evening soon.
Te Manaakitanga,
Mr Darwin
Earthship in NZ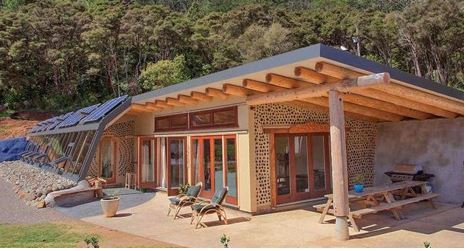 Sherwood Hotel and my allotment in Spring!
WG6 Geography A Level class
Mr Wrigley's Y7 Geographers have been busy acquiring the skills to be able to interpret Ordnance Survey Maps. In this lesson they were challenged to work together to locate the four-figure grid reference of a number of local sites as well as identify and locate places of special interest to them. Great navigating class; skills especially valuable for those keen to take part in the Duke of Edinburgh's Award!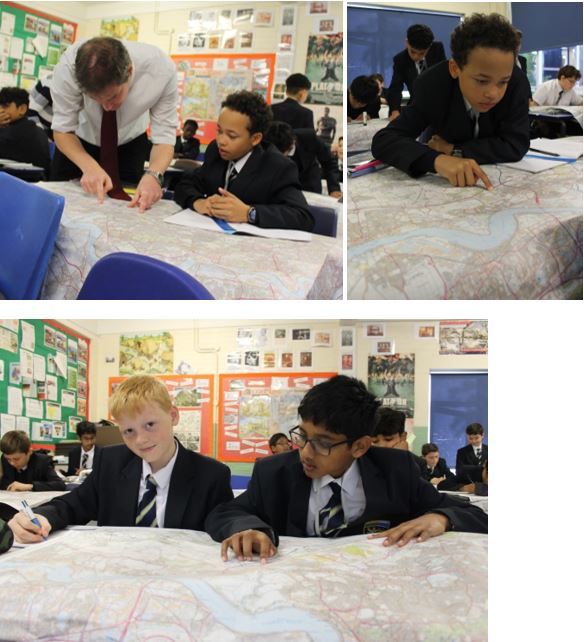 Our Year 7 Scientists have been learning about energy in food. In this practical lesson students explored how much energy is stored in food by burning crisps! As the crisp burns the energy stored in it is transferred to heat which can be used to heat water. The hotter the water gets the more energy has been transferred.
Our WG6 offers a range of activities and groups as part of its Electives Programme. The programme is designed to develop the skills and attributes to maximise their potential for future success and provide opportunities for enhancing personal statements and CVs. The Electives are grouped into four main areas; Academic Excellence, Community Service, Personal Development and Physical Fitness. For more information on the many options available please click here to read our Electives Booklet.
The below photos feature a range of groups across the two sites this week.
Amnesty International Charity Group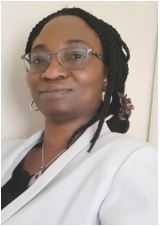 Introducing Simbo Lawal, chair of WGSB PTA. "I have recently taken over from Sam Garvey as the new chair of the school's PTA, during the 27 Sep PTA AGM.
As a form of background information, my son is currently in Year 10. I have been a PTA committee member since he joined the school in Year 7, and the vice chair from last year's (2020) AGM. My son enjoys and adores the school, and I am loving the opportunity to raise the extra funds for our school and its students! Please do join the PTA and come along to our meetings where we discuss creative ideas of how to raise those extra funds which go a long way in imparting the learning of our students. Please have a look through on our website here and join us on this journey - a little help, a little time here and there, all add up. I look forward to seeing many of you parents/carers at our next PTA meeting which will hold on Monday 8 Nov, from 7pm at the main school hall. Everyone is welcome, please do come along if you are able."
Would you like to purchase a Christmas tree from our PTA? The PTA are asking for you to express an interest in whether or not you would be willing to purchase a 'real' Christmas Tree from them, and in doing so, raise much needed funds for the school. This is an ideal way to support the school. This is the same offer as last year, and the trees were absolutely wonderful! If you are interested or wish to find out more, please email pta@wgsb.co.uk
There are five tree options and prices to choose from, ranging from £28.00 (3-4ft) to £50.00 (premium grade 7-8ft tree). You would be required to collect from the school on a set date in late November/early December.
If enough interest is shown, the PTA will email the school community on Monday 15th November to inform them and an order form will be added to all student ParentPay accounts from week commencing 15th November for you to purchase the tree of your choice should you wish. As always, all monies raised directly benefit our students.
Thank you to all the parents and carers who have joined the WGSB lottery. It's not too late to join, for more details please click here to visit our website. All proceeds go to the school to help support our students, and give you a chance to win as well!
Simbo Lawal, Chair of PTA
HSBC Education team have shared details of a finance course aimed at young people. The course is delivered via Zoom and is completely free of charge. For more details and registration please see the below;
HSBC Financial Education Team Presents:
Banking 101
We are pleased to invite you to a financial capability session for your children to be run by the HSBC UK Education team.
We know young people & parents lead very busy lives. That can mean it's hard to find time for financial learning.
Contactless, digital and mobile banking are increasing the invisibility of money, making it even harder to build financial confidence. But our financial education programme can help you to overcome those challenges, whether at home or in the classroom.
The session is entitled Banking 101, this session helps support the understanding of the basics of banking, borrowing, saving and why getting a bank account is important. The lesson will be delivered via Zoom on Tuesday 19th October 2021 at 17:00pm, lasting 60 minutes. This session is suitable for children aged 11-16+
Please click here to sign up Webinar Registration - Zoom quoting Meeting ID: 948 3107 4134
Password : 755613
Best wishes,
Stuart Harrington
Head Teacher