Blog week ending 1st October
Posted on: 01/10/2021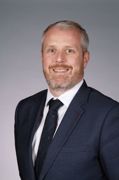 The staff continue to work tremendously hard to take the school community back to something like 'normal'. The efforts of the students, staff and you, the parents, must not be underestimated, despite the lingering anxieties which have been added to by this week's fuel 'crisis'. Further commendation must go to the members of the community who have taken to their bicycle or their feet to ensure they can get to school on time.
Mrs Chambers, Head of our Modern Foreign Languages Department together with her team have staged a series of special cultural and language activities to celebrate European Day of Languages and World Tourism Day to highlight the MFL Department and the endless opportunities for personal development and career choices that learning languages can provide. All activities to mark the event celebrate the linguistic and cultural diversity within our community and include discovering more about German and French culture, learning to say 'hello' in one of our many home languages, from Yoruba to Urdu and beginner's Italian language sessions.
Pictured below, Year 13 student Q&A session with Years 10 & 11. A Spanish Q&A where the KS4 students asked the KS5 A Level students about their experience of MFL, about their future choices and for hints and tips.
Additionally, our MFL Department offer a programme of extra-curricular clubs and support sessions where students can practice their language skills, receive teacher support or receive one-to-one tuition from Y13 Students.
MFL Department Support Sessions & Clubs

Our MFL Department staff each prepared a favourite dish that represented their culture or a specific country showing off a terrific range of delicious dishes ranging from an Italian salad to Nigerian snacks! Mr Fierros made a delicious tortilla, Mr Palmer (or more accurately, his wife!) contributed a tasty gazpacho soup, Mrs Chambers made pakoras and cassava to a Ugandan recipe and Miss Horsley contributed delicious Canadian bison burgers and Nanaimo bars.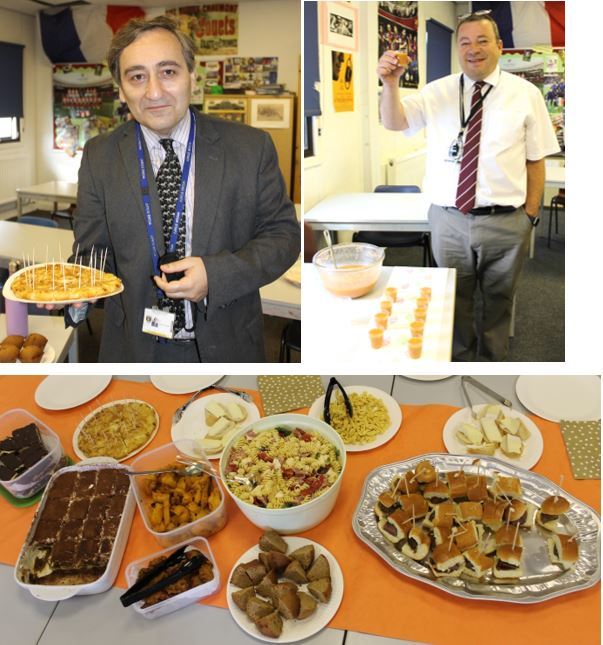 Mrs Chambers would like to say 'thank you' to all staff and students for their enthusiasm and engagement and for the staff who all gave up their lunchtimes to run the sessions – the KS3 German taster was so heavily oversubscribed, Ms Deicher had to put on extra sessions!
Miss Horsley's Year 9 Chemists conducted a series of practical investigations as part of their study of endothermic (gives out heat when the reaction is taking place) and exothermic (takes energy from its surroundings) reactions. The principles of endothermic and exothermic reactions are applied in the manufacture of cold and hot packs which are used to treat sports injuries.
Our Year 8 students have been making up for lost time in our science laboratories as they familiarise themselves with the range of equipment and procedures used when undertaking practical experiments and investigation! All students have approached the tasks with enthusiasm and are making great progress putting learned skills to practical use.
Sporting update! Congratulations must be offered to Mr Powell, Mr Hook and the players of the 1st XV who won their National Cup game on Wednesday against Riddlesdown County High. We wish them luck in the next round against Gravesend Grammar School.
Brilliant news for Mr Sage's Y8 Rugby team, who finished 2nd in the district rugby tournament this week – well done everyone!
Best wishes,
Stuart Harrington
Head Teacher