Blog week ending 23rd April
Posted on: 23/04/2021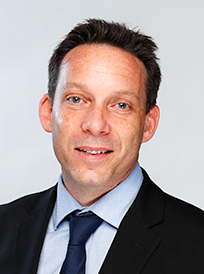 Welcome back! We start this new term with new after school clubs, new outdoor sports, a re-introduction for practical lessons across the whole Science Department and sunshine! Throughout this term, and in line with government regulations we will see a gradual return to more House competitions and hopefully, we will soon be in a position to plan trips and additional activities for our students.
Our PE Department have been out on the field with students this week practising cricket skills. Each PE teacher concentrated on a different aspect of the game honing skills including batting, bowling and receiving. As you can see from the pictures below, it was a lovely day in the PE classroom!
As we continue to return to a more 'normal' schedule, Extra-Curricular Clubs are starting to be re-introduced, including a Year 8 PE Club (football and basketball)
Our Year 7 Science students have enjoyed a series of practical lessons in our lab classrooms. Students have been learning how to use and get information from microscopes. During the lessons, students made their own slides (using onion samples) to examine plant cells.
WGSB Term 4's Knowledge Quiz. The Monday before half-term, students in Years 7 to 10 took part in their second Knowledge Quiz of the year, remotely, after school. We want to say a big well done to those who did and a particular congratulations to the top performers: Below are the Gold, Silver and Bronze winners in each form group. Four students; Theo H, Niall S, Ifedi A and Ben G achieved Gold in Term 1's Knowledge Quiz and have retained the top spot. Emmanuel O received 100% in his! Amazing work all-round.
All certificates will be awarded very soon through form tutors.
Miss Price
Y11 Aspiring Medics Workshop. Our Careers Lead, Mrs Walker organised a medical careers tuition session. This was a fascinating and hands-on session giving students an insight into medical school as well as diagnostics and medical ethics. Each element was hosted by either a medical student or doctor relevant to the topic discussed. It was a really useful session that delivered first-hand, relevant advice and viewpoint as well as university lecture 'taster-sessions', all moderated by our own Dr Sweeney. Mrs Walker is currently scheduling (now that restrictions permit!) a series of sessions and talks across various industries to help inform and shape student career aspirations.
Thank you to our wonderful PTA who made this session possible by part-funding the initiative.
The Month of Ramadan. Ramadan is the Islamic Holy month (from 13th April to 12th May), and is observed by Muslims worldwide as a month of fasting, prayer, reflection and community. Thank you to Aadil for sharing the below account with us .. and his planned celebrations to mark Eid al-Fitr!
Ramadan is the ninth month in the Islamic calendar, and it is the time when all Muslims fast. It was the month in which the Qur'an was revealed by Prophet Muhammed (PBUH) in 609 CE. The fasting starts at sunrise, and we can only eat and drink after sunset. Ramadan is a period of reflection and a chance for us to develop a closer relationship with Allah (SWT). During this time, not only do we fast, but we also give back to the community. One of the five pillars of Islam is Zakat which means to give charity or a proportion of our wealth to those less fortunate than ourselves. Additionally, another pillar of Islam is Hajj, when millions of Muslims worldwide go on a pilgrimage to Mecca, Saudi Arabia. During the month of Ramadan, we pray and read the Qur'an as much as we can. Most people aim to finish reading the Qur'an within the holy month. The late-night prayers (Taraweeh) are a time for the community to pray in the Mosque. I always look forward to Ramadan as it is also a time for the rest of my family to fast together. We spend the evening getting all the food ready and breaking our fast with each other. This year, however, everything is a bit different due to Covid-19. After the month has ended, we then celebrate Eid al-Fitr. In the morning, we go to the Mosque and pray, and when we get home, everyone dresses up in their new clothes, and we visit our friends and family. The day is a joyous occasion and an opportunity to eat lots and lots of food!
By Aadil I
Our librarian, Ms Fisk will be running a CILIP Carnegie Shadowing Group. Students will have the opportunity to read all - or as many as they are able, of the eight books shortlisted. All shortlisted books are available in our library (as well as in local libraries too). The winners will be announced during a ceremony on 16th June which our reading group will watch live.
Clap When You Land by Elizabeth Acevedo (Hot Key Books)
The Girl Who Speaks Bear by Sophie Anderson, illustrated by Kathrin Honesta (Usborne)
The Girl Who Became A Tree by Joseph Coelho, illustrated by Kate Milner (Otter-Barry Books)
On Midnight Beach by Marie-Louise Fitzpatrick (Faber)
Run, Rebel by Manjeet Mann (Penguin Random House Children's)
Look Both Ways by Jason Reynolds (Knights Of)
The Fountains of Silence by Ruta Sepetys (Penguin Random House Children's)
Echo Mountain by Lauren Wolk (Penguin Random House Children's)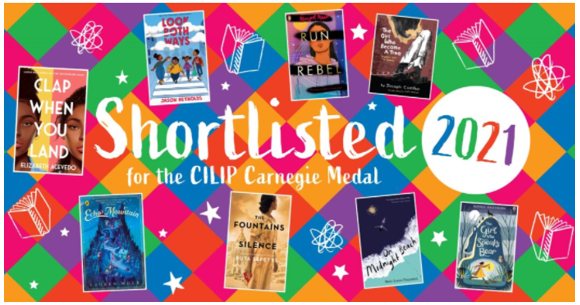 Our new Scholastic Book Club is up and running! Click here to browse the latest books and order online. For every £1 you spend on this month's Book Club, our school will earn 20p in Scholastic Rewards. Once again there are plenty of choices, including books to read for pleasure or study, all at greatly reduced prices.
Please place your order online by May 3rd, 2021.
Ms T Fisk, Librarian
Wildlife Garden. Miss Barry, of our Science Department. Thank you very much those students who found leucitic crows! House points are still available for any others identified and photographed.
This week, another clever, sociable, well known bird for you. My all-time favourite, starlings are curious, communicative, cheeky, funny, chatty, bright and boisterous. (I am not looking at you 8N!) They are fantastic mimics, and copy all other local birds, as well as alarm clocks, car horns and human voices. In Woolwich I have heard birds imitate the announcements made on buses, and also beg for picnickers for crumbs by calling out "Spasiba"- which is Russian for "thank you"
Click here to view a video of a starling murmuration.
These happen when each bird chooses a bird to follow somewhere in the crowd ahead of them, typically they count about 7 birds ahead. Murmurations of this size are rare now these days. Sadly, their numbers are in rapid decline, and even if you think you have seen hundreds around overwinter, these are mostly not British starlings, but Russian visitors, who have almost all gone home now.
British birds, who are hoping to mate here this year, will already be in their best colours, trying to look attractive! For starlings, this means changing into a yellow beak, with a hint of blue or pink at the base. Here is a beautiful young male on the school field, all dressed up in his best colours, with a little smudge of blue at the bottom of his beak, to show he is male.
Have a look at your local birds and see what you can see. Yellow beak with a blue smudge, British male. Yellow beak with a pink smudge, British female. The birds to look out for in particular now are the Russian ones, black beaks mean they are not attempting to look attractive, and not attempting to attract a mate. This could be because they are still intending to return to Russia to breed. Please make these birds particularly welcome in your garden and at your feeders! The British starling population is declining fast, and it would really help if more of the Russian individuals could be persuaded to settle here!
House points for any pictures of starlings with an explanation of what you think their beak is showing, particularly of interest, do you think you have identified a Russian settler? They may have a darker beak which is turning yellow quite late in the season, if they have only just decided to stay. SBarry@WGSB.co.uk
New PTA Event! Back to School Zoom Quiz night Friday 21st May 7-8pm. The virtual event is a great opportunity for parents and carers, students and teachers to get together for an evening of laughs and general knowledge whilst supporting our school! Entry just £5.00 per screen. A raffle will be available on the night, five tickets for £1. Prizes on offer
1st prize Dining Voucher
2nd prize A bottle of specially selected wine
3rd prize Body Shop goodies!!!
A team prize will be awarded to the winning team on the night! All details are on parentpay, it would be good to see as many of you as possible.
Best wishes,
Charlie Guthrie
Head Teacher