Blog week ending 22nd January
Posted on: 22/01/2021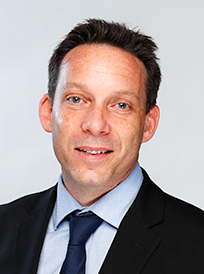 I have been blown away by the collective efforts of our students and staff! As we are all only too aware, online lessons are no replacement for the face-to-face interaction of a gathered class and their teacher, however, our online TEAMs lessons are proving to be an excellent alternative. We have as a staff adapted teaching methods and curriculum to play to the strengths of our digital provision providing truly engaging lessons making the most of the TEAMs interactive elements with real-time class discussion and student feedback. Additionally, teachers are getting increasingly creative in the delivery of the syllabus with a number of curated but off-screen activities to allow for screen breaks and to ensure a school day includes a variety of lesson styles. Both the PE and DT department provide (the below) examples of a progressive approach to lessons and student wellbeing during this extended period of online learning.
Our PE department have launched the WGSB Weekly Fitness Challenge. This is a school-wide initiative (yes, Mr Lynch has even got our staff signed up too!) to get us away from our screens and sofas and get us up and active with a range of workouts and activities designed to improve our fitness and overall wellbeing with his curriculum focused, stress-busting challenge!
The staff members that have signed up are completing the same challenge as our Year 10 and 11 students and will try to achieve as many points as possible. Points can be achieved by completing a range of activities including, running, cycling, walking, press ups, sit ups, or even a very taxing 5-minute plank challenge! It has been great to have so many staff and students involved, and we wish them all luck with the remainder of the challenge.
For students in Years 7 to 9 the PE department have created a 20-21 challenge. The challenge is to be active for 20 consecutive days for a minimum of 21 minutes per day. Hence following the year 2021! Aside from the health benefits there are House Points up for grabs and Mr Sage will be calculating scores across the Houses as an inter-house activity too. The winning form will be the one who has the greatest number of active minutes so it's vital you complete your daily form. The range of activities students are coming up with are endless and we are so impressed with the creative ideas so far.
The aim was to create a motivating challenge, one that all members of the family can join in with. Please do let us know how you get on, and upload pictures and results! Full details have been emailed home, a copy of the letter can be found on our Correspondence page here and of course we'll be keeping you posted with the House scores and updates.
The PE department would like to encourage students to upload their progress as they go along. They can do this on their Teams PE page to share with their class but also through the department twitter account @wgsbsport1.
Well done to Jayden (and his mum!) who have made a sterling start running just shy of 5km to the supermarket to get Food-Tech supplies. Pictured below.
As a PE department we would like to thank all staff and students that have signed up to this challenge. It has been amazing to interact with so many of you and we are so impressed with so many creative ways you have shown to score points or achieve your 21 minutes. We would also like to congratulate all students who have taken part so far and encourage them to push themselves even further in these extremely challenging times. You are doing great, and we look forward to hearing about your latest activity very soon. @wgsbsport1
Mr Lynch. Head of PE Department
I'm delighted to share the news that Alex P of 7T has been presented with the prestigious Kent Try Angle Award for Community Action in recognition of the charitable work he does with the YMCA. The Try Angle Awards are a KCC initiative that recognise the outstanding efforts and achievements of young people across Kent.
I'm hoping Alex will share a picture of himself with his new award, but for now, pictured below, Alex receiving his YMCA award last year.
Online Food Tech classes and video tutorials have been producing stunning results across all year groups. Whilst we would have our students back taking lessons in school in a heartbeat, students at home have thrived, demonstrating commitment, skill and artistic flair across the curriculum. Mrs Cross commented "I am super-proud of how our students have risen to the challenge and invested time and effort to produce such brilliant results. As a department we have worked hard to produce a bank of digital resources with video step-by-step guides for each recipe we would be working on in school this term. During lessons we share photos and feed-back. Boys, you have produced work of a truly excellent standard you should be extremely pleased with yourselves .. and you've certainly kept me smiling during this lockdown!"
I'd also like to thank all parents and carers who have bought the ingredients and allowed your sons a free rein in your kitchens, I hope you have enjoyed the results!"
The below is a small selection of work submitted. Mrs Cross
Beautifully baked soda bread this week from Year 10 students as well as homemade butter from cream.

Year 10 students have also made paella as they learn all about rice as well as perfecting their puff pastry skills. They have made sausage rolls with homemade puff pastry. This is always a favourite recipe but a tricky one.
KS3 students are completing their Food Tech rotation this term during lockdown. They will be making one dish every two weeks, plus theory work in the remote lessons. Check out these profiteroles Year 9 students have completed already, these are tricky to make but taste absolutely delicious!
Year 7 have been getting creative for the last two weeks making fantastic fruit centre pieces. Well done Ayaan S, Clarence, Oscar and Taylor B in 7N!
And this amazing creation from Kai in 7N. Showing some great photography skills too!
Well done Max in 7N, a lot of time and effort has gone into making this masterpiece!
Year 8 have been creating shortbread structures for the last two weeks. They had to make their own shortbread and add cream and fruit to create a stacked tower. It needed skill and patience. Well done Kayden, Alex, Harry S and Harry J in 8T!
Well done Brandon in 8T for your amazing shortbread stack! It was lovely to see photos of you making the dish too and following the tutorial online!
Our teachers have been holding online meetings with parents/carers in Years 7 and 11 to discuss the progress that students are making. Although face-to-face meetings would be our preference, the power of a telephone call or a TEAMs meeting have worked well judging by the positive feedback that we have received from families.
Additionally, our Senior Leadership Team has met online with all Y11 students to discuss their next steps and entrance into WG6. All meetings have been held on TEAMs and have provided students with the confidence and clarity needed to help them plan the next stage of their education.
Wellbeing. Many of us are experiencing difficult feelings and emotions about COVID, and so it's only natural that it might affect our mental health in different ways. Across our school, staff are incorporating activities to boost wellbeing; including our PE and DT departments who have re-worked lessons and curriculum to provide interactive mood-boosting content specifically tailored to learning at home.
We realise that families have a number of conflicting demands on time and resource, be assured that our staff are available to support students with their lessons or offer additional support as if we were in school. If you have any questions or concerns please contact your son/daughter's form tutor or student manager.
Student Managers
Year 7: Mrs Taylor ataylor@wgsb.co.uk
Year 8 and 9: Ms Mager nmager@wgsb.co.uk
Year 10 Mrs Cast kcast@wgsb.co.uk
Online Resources. The Children's Society have lots of useful hints and tips on mental resilience and some useful well-being activities or you could sign up to Kooth or Young Minds for further support
Thank you to all of our families who have got in touch to express their support for our school and its staff, your kind words regarding our online lessons and pastoral approach have been incredibly uplifting for me and and the whole staff. We will continue to work together to ensure that all of our students continue to receive, and enjoy, an excellent education at WGSB.
During lockdown I will be sharing a blog with you every three weeks, if there is anything you would like to submit for inclusion, please email Miss Wellcoat in the first instance gwellcoat@endeavour-mat.co.uk
Best wishes,
Charlie Guthrie
Head Teacher