Blog week ending 18th December
Posted on: 18/12/2020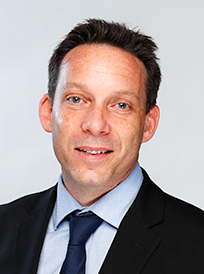 Dear all,
I want to finish 2020 by saying thank you. There have been times this year when the challenges we have faced, individually and collectively have appeared almost insurmountable. As is often the case, in times of adversity communities unite behind a common purpose. In our case this has been to do all we can to keep your children safe and to ensure that their education is of the highest quality.
I would like to pay tribute to the staff at WGSB, many of whom have kept going in spite of tremendously difficult personal circumstances. They have gone far beyond expectations, supporting each other and the students every day.
I would like to thank our students who have been so diligent both in following the rules we have put in place, but also in their academic ambition. In spite of the challenges we are continually inspired by their resilience and good nature. It really is a privilege to come to school and work with them.
Finally, to you, our parents and carers. Without your support nothing that we are doing would have been possible. I wish you all a peaceful festive period. Look after yourselves, and we look forward to welcoming your children back to school in January.
Each of our schools across the Trust has contributed a special Christmas reading, musical interlude or carol to our Endeavour MAT Christmas virtual service. I, together with the Head Teachers at Wilmington Grammar School for Girls and Stone Lodge School recorded a special Christmas message for our school community and through the powers of video(!) bring together all our schools in a shared Christmas celebration.
To watch the full service please click on the link here;
Around our school are a series of beautiful and thoughtful hand made Christmas decorations. Year 7 students drew around and cut out their hands - Miss Price asked them to and didn't tell them why! Well, they are now a Christmas tree in Reception! They also made stars and snowflakes, which bring lots of festive cheer. Thank you Year 7
Mr Winter in DT, Mrs Wisdom in Art and Miss Price came together to create our wooden Christmas tree, which hangs outside the entrance to the school with a Christmas message for everyone in our WGSB school community!
The Christmas Hampers are currently being distributed across the local area. Revd Carl Chambers, our local Vicar has sent the below messages from recipients to share with our students and their families. We are more than proud of the students and all that they have done, and so grateful to our staff too for their involvement and help in coordinating the hampers.
"I took a box to someone living in a refuge. She said it made her year, because of the terrible time she'd had these past few months. She has a baby of about 12 months - who immediately saw that the hamper I delivered had "Frozen" stickers on the top, which were the baby's favourite.
Several elderly folk have been deeply touched that people might think of them.
A single dad and his son (Year 4) were overwhelmed and so excited to be given Christmas presents: this hamper had several wrapped presents inside.
I just wanted to let you know I had a lovely call from a lady who received one of our hampers. She was chuffed to bits and was so thankful she was one of our recipients. She said it looked beautiful and she didn't want to open it as she would ruin the presentation. She wanted to thank all the staff and students for making such an effort.
Sincerest thanks for the kindness of the hampers made up so caringly by your pupils, in sharing with my neighbouring Anglican colleague, there are eighteen parcels that have been shared for this community with many marginalised and struggling households that will be a very great source of help and blessing as they're delivered tomorrow and across the weekend...
Please convey our thanks to your pupils,
With our thankfulness on behalf of those who will receive..."
Revd Carl Chambers
Term 1 Knowledge Quiz awards: What a pleasure it was to see so many of our students in Years 7-11 receive recognition certificates for exceptional work ethic and achievement. We held virtual Celebration Assemblies to award Bronze, Silver and Gold certificates following our first Knowledge Quiz of the year and to congratulate students who took part. Students have made an exceptional commitment to their studies, adapting to remote learning and demonstrating great resilience and motivation throughout the term – well done to you all.
Year 7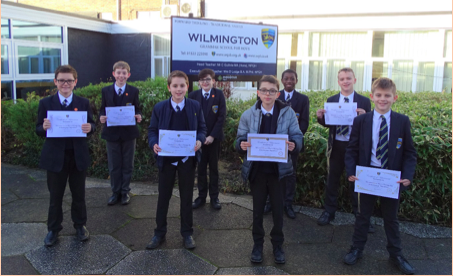 Year 8
Year 9
Year 10
Nominations are now open for the Kent Teacher of the Year Awards 2021! The Kent Messenger Charity Team are calling for nominations for school staff for next year's awards. Naturally, we will be canvassing our students for any potential nominations, but if you think that someone at our school deserves recognition and plaudits for the positive impact they have on the school and it's students over this 'difficult' year .. please read the below supplied by the Kent Messenger, and importantly, nominate them!
"This has been a difficult year to say the least but out of this situation we have seen heroes come to the fore, staff of the NHS and care workers have quite rightly received the accolades and publicity they deserve for their amazing efforts but there are many other heroes that have gone unnoticed.
You and your colleagues in the education sector, working tirelessly to ensure our children have been taught, fed, inspired and motivated, are among those heroes and deserve the recognition for everything you and they have done.
We at the KM Charity Team deliver the Kent Teacher of the Year Awards and we would love your help in spreading the word to everyone in your school and community to nominate a member of your school community.
This is not a popularity contest, it's not measured on the number of votes, it's judged by a panel of judges who read the content of every entry and then have the difficult task of selecting the winners.
Anyone can nominate and it's not just teachers who are recognised – these awards celebrate every role in schools from school secretaries to caretakers, heads and volunteers. Not everyone can win but all nominees receive notification of their nomination and that in itself goes a long way to them knowing how appreciated they are"
To nominate is simple:
Go to www.kmcharityteam.co.uk/awards/toty/ and complete the online nomination form.
PTA Christmas wishes! We would like to say a huge 'thank you' to all the parents and carers who raised a massive £1592 for the school by purchasing raffle tickets. It is so appreciated, especially at this time of uncertainty. The winning tickets were drawn on Monday.
1st prize John Moore 13l
2nd prize Jack Adams 10B
3rd prize Cyrus Davies 10D
All the winners have been notified and hopefully enjoying their Bluewater vouchers!
Wishing you all a happy, healthy and safe Christmas and New Year.
This year has presented challenges and difficult issues for us all, so if during the holiday, you would like some further support or helpful advice on mental wellbeing there are a number of organisations who are offering round the clock services over the Christmas period, including;
The Children's Society have lots of useful hints and tips on mental resilience and some useful well-being activities or you could sign up to Kooth or Young Minds for further support
Best wishes,
Charlie Guthrie
Head Teacher