Blog week ending 27th November
Posted on: 27/11/2020
This term we are staging a Trust-wide Christmas Hamper House Competition in support of local charities as well as for elderly residents in local care homes. Our aim is to support local charities who are striving to ensure that every child receives a gift this Christmas and that families and the elderly all receive a treat along with the provision of basic essentials.
Full details of our Christmas Hamper competition will be emailed home and will be placed on the Correspondence page of our website. We'll provide updates on House progress as well as sharing any feed-back from the charities and care homes involved.
Pictured, a selection of hampers from last year's competition.
Congratulations to our students who have been awarded Gold Certificates in the Senior Maths Challenge which is run by the UK Mathematics Trust (UKMT). Students Ethan T, Oliver T (both pictured) and Theo S-G have all progressed to the next level of the competition .. good luck!
Y7 PE students have certainly been keeping active! Our PE department have been delivering a tailor-made programme of HIIT workouts. High intensity interval training is any exercise session where you alternate between, high intensity intervals of a fixed time with set rest periods. What counts as "high-intensity" depends upon fitness levels. Taking advantage of our fitness suite, sports hall and outside spaces, a varied and exciting circuit of activities really got our students moving! Advantages of HIIT include;
Improves cardiovascular and metabolic health
Higher metabolism for hours after exercise
Reduces blood sugars
Improves mental health
Time efficient
Y10 Fitness Session. All Y10 students take part in regular fitness sessions in addition to their GCSE option subjects. In this session students took part in a (very active!) softball match.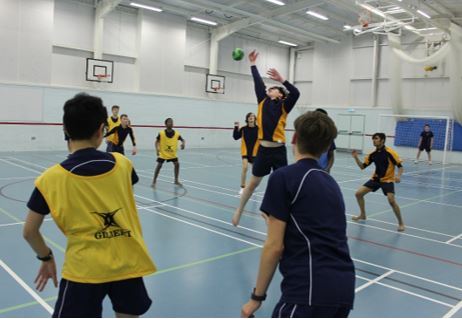 In this practical activity WG6 Chemistry students are nitrating a benzene derivative – this is an example of an important group of reactions in chemical synthesis, which chemists use to produce substances for a wide range of uses including new medicines.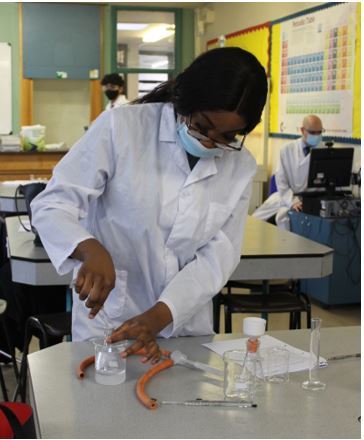 PTA Notices. Thank you to all of you who have purchased a Christmas tree (the deadline for ordering is today, 27th November!) Trees can be collected from school on either Friday 4th December between 4-6pm or Saturday 5th December from 9am until 12noon – the usual social distancing restrictions will apply!
Christmas Shopping. Please do consider joining our PTA easyfundraising page when buying your Black Friday bargains! Whenever you make an online purchase from any of the 4,000 participating shops and businesses … they donate to Wilmington Grammar School for Boys at no extra cost to you! Our supporters have raised over £50 this month alone .. at no cost to themselves!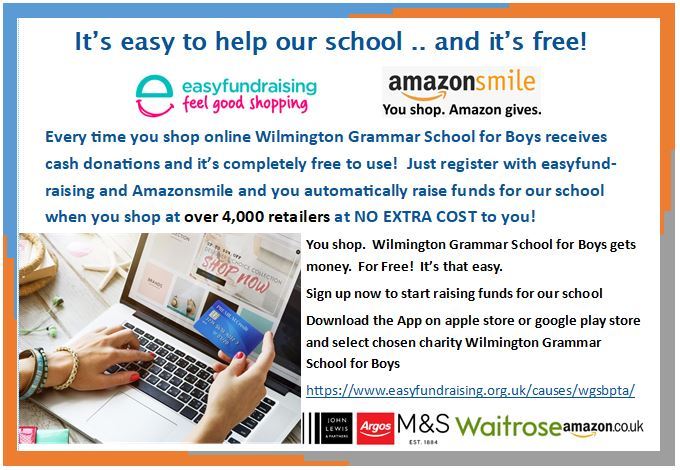 Christmas Raffle on Parent Pay! COVID friendly prizes(!) up for grabs, draw will be Monday 14th December just in time for last minute Christmas Treats. First prize £150 Bluewater vouchers, second is £100 and third prize £50. Tickets are just £1 each and are available on ParentPay .. please be as generous as you are able!
Thank you everyone, for your continued support and generosity!
Best wishes,
Mr Charlie Guthrie
Head Teacher