Blog week ending 13th March
Posted on: 12/03/2020
Congratulations to all of our students who have achieved Bronze, Silver or Gold in the recent UK Maths Challenge (some of whom are pictured below).  The Mathematical Challenge encourages mathematical reasoning, precision of thought and fluency in using mathematical techniques to solve interesting problems.  Students that achieved a certain number of marks will be participating in the follow-on round on Thursday 19th March.
The Maths Department has an extremely busy and well supported series of support sessions where students can some along for help with specific topics and revision or to challenge themselves with new and exciting mathematical problems.  Maths Club runs every Thursday after school and is run by teachers and Maths Clinic which runs on Wednesday lunchtimes and is run by students.
Year 11 GCSE Biologist have been studying disease prevention and in particular, maintaining hygiene. In this practical lesson students investigated the effects of anti-microbial solutions on bacterial growth. Using pre-prepared agar plate students placed paper discs soaked in different concentrations of disinfection; the results will be observed and recorded during their next lesson.
NHS representatives came in to deliver a series of Healthy Lifestyle sessions to our Y9 cohort. Each topic was held in small groups with the opportunity to ask questions and seek any further advice.
Year 8 PE students are currently improving their badminton skills with game play practice.  Mr Lynch nominated three students to assume the role of teacher to each coach and support a group of their peers.  At the end of the lesson students provided feedback on their student teachers in terms of their teaching, communication and support provided. It was a really positive lesson enabling all students to put their learned techniques and experience to the test! 
Nominated student teachers were Ollie E, Joe H and David M (all pictured below with their groups)
This weeks inter-house games included Danish long ball, scavenger hunt, a spelling and human hungry hippos. The latter being a very popular and hotly contested event!
Overall, Newton are topping the leader board with a total of 1586 house points, but there is plenty of time and lots of opportunities to earn House Points and challenge Newton's lead.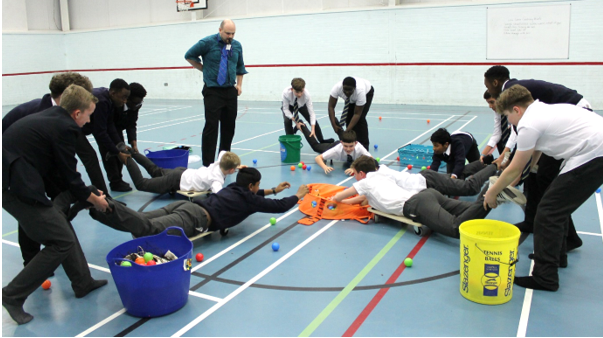 Year 8 Science students have been studying plant reproduction. In this practical lesson, students dissected a flower in order to be able to correctly identify and label the reproductive organs of a plant in order to be able to explain how plants reproduce.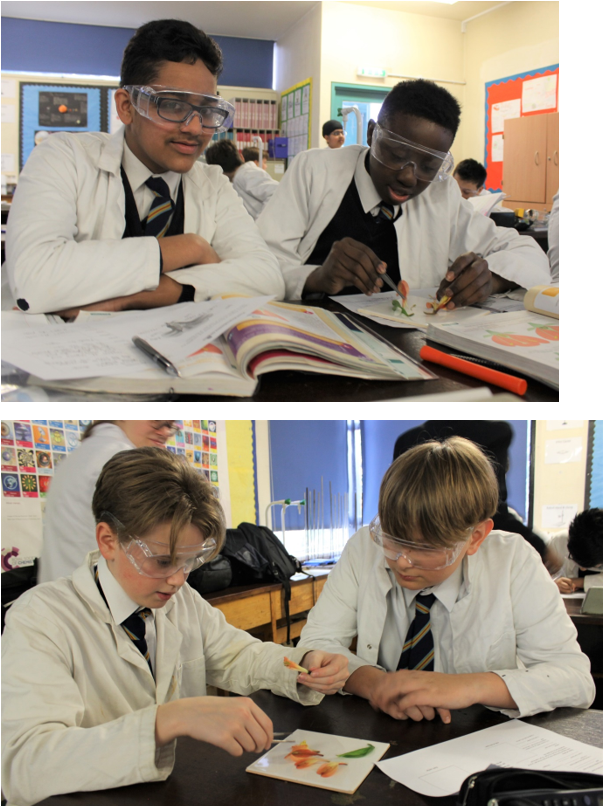 Year 10 parents/carers, can you help? Our Year 10 will be undertaking work placements in July - could you, or your place of work, be able to offer work experience to one (or more) of our students? For more information regarding the scheme or if you are able to offer a placement opportunity please see our letter on the 'Correspondence' page of our website here
We continue to take advice from the Department for Education to maintain the welfare of our students and staff. We are following the latest government advice regarding school trips and activities. The latest letters home can be viewed on our website under Correspondence here
Best wishes,
Charlie Guthrie