Blog week ending 14th February
Posted on: 13/02/2020
Physical Education Department update. Badminton. A really successful badminton fixture on Monday 10th Feb as students from both Wilmington Grammar schools played against students from Bexley Grammar. The matches were played in a really good spirit and we would like to thank our host Bexley Grammar for inviting us along. The final score was 19-6 to the combined Wilmington teams. Thanks must also go to our badminton coach Gilly who helped the students prepare for the fixture as well as officiating on the day.
Football. An extremely high number of football fixtures have been played in 2020 so far. In the last few weeks we have seen victories in the district cup for Years 7, 8, 9 and 10. All four sides remain unbeaten in the District Cup. Additionally, the Year 7 and 8 sides have progressed to the quarter finals in the North Kent Cup - we wish both teams well for the next stage of the competition.
The First XI finished their league as unbeaten champions last Wednesday beating BETHS in their final game 5-2. A special mention goes out to Ben B, Teddy P, George H, Leo T and team captain Josiah J who have now played their final games for the school. We thank them for their commitment over the last two years and wish them well going forward with their football.
On Friday 7th February 2020, the Year 11 football team played Howard School at Bromley FC in the U16 French Kent Schools County Cup Final. Unfortunately, the game didn't go our way and the final score was 2-1. Mr Sage is immensely proud of the boys involved. Their 'never say die' attitude was evident for all to see, pushing Howard right till the end and in my humble opinion, another five minutes and we would have done enough to take it to extra time, if not put them under even more pressure to win the game in normal time! Unfortunately it wasn't meant to be.
Mr Sage would like to thank all boys involved for an incredible two year journey. Last year this team made the County Cup Final before being withdrawn on a technicality, and reached the last 8 of the English Schools National Cup Competition out of 624 schools that entered. However, this year's achievement of reaching the cup final tops all of the teams previous accolades. This year the side has coped minus two key players due to KSFA competition rulings meaning that boys that spend any time out of the school day at a professional club are not eligible to play for their school. Mr Sage would like to commend the boys for their spirit, effort and commitment. Every squad member has performed with passion, demonstrating pride at representing their school. The boys have been an absolute credit to WGSB both on and off the field of play, and I wish them every success for the future, and I hope to see them continuing their into 1XI football in WG6.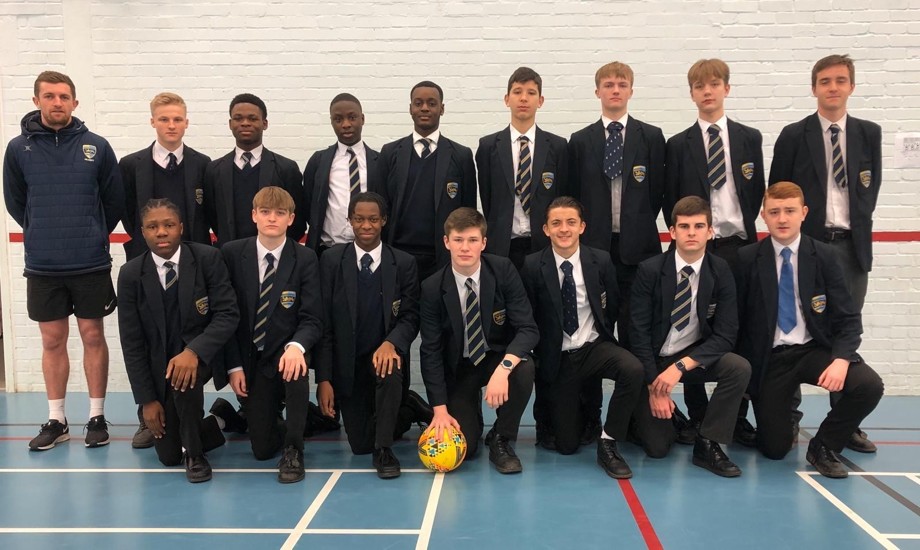 Rugby. The Year 8 and 9 sides are looking forward to the Kent 7's festivals coming up in March and we wish the First XV success in their final fixture against Darrick Wood this week. Hopefully Mr Powell's side will finish with a victory and the game will be played in the great spirit the team have shown all season.
Mr Lynch, Head of Physical Education
Sailing residential course. Mr Palmer has organised an excellent enrichment opportunity ideal for all budding sailors. For more information and to sign up, please see Mr Palmer.
Year 9 Music students were trying out some GCSE listening questions. They had four songs from different musicals to listen to and then answer examination style questions on.
Year 12 A Level Biologists completed a required practical lesson concerning the dissection and microscopy of a plant stem. Students observed a stained specimen under the microscope to identify vascular tissue and structure of the plant stem.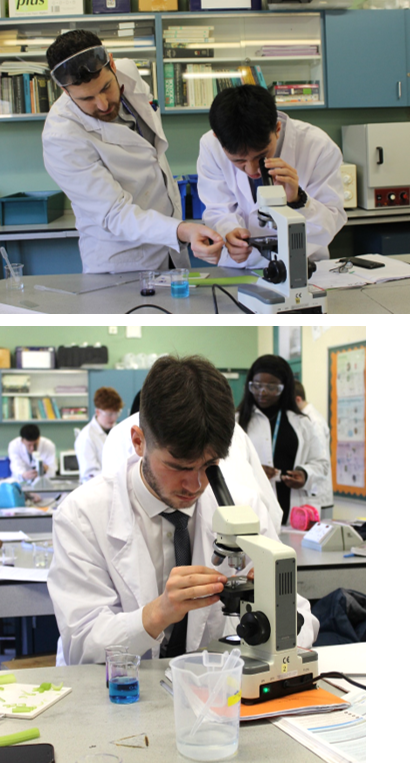 As I am sure you are aware, each student in the school is issued with a Smart ID card. Your son/daughter must ensure they have this card with them at all times, as they are used for Library ID, for payment of school lunches, and for access control around the school.
If they are lost, the office should be informed immediately so that the card can be blocked, and a replacement organised. Replacements cost £5, and will be charged to your ParentPay account.
Although the lunch account can be looked up manually by the catering team, this causes backlogs at the checkouts during lunch. To minimise delays, those children without lunch cards will be served at the end of service, once the main rush has died down.
The school would appreciate it if you could reinforce the importance of the ID card to your son/daughter and impress upon them the need to have it with them at all times.
Unfortunately, The Arts Festival has been postponed, the new date will be circulated in due course.
We have a large number of students travelling on school trips over the next few days. WG6 Art and Photography students are travelling to Amsterdam whilst WG6 Business Studies and Economics students are visiting the financial district (and much more besides!) of New York. Students from across the school will be travelling to Andorra for our annual action-packed SnowSports Trip. We wish you all a safe journey and look forward to hearing all about your adventures upon your return.
I hope you all have an enjoyable half term, and we will welcome students back in school on Monday 24th February
Best wishes,
Charlie Guthrie