Blog week ending 17th January
Posted on: 16/01/2020
The Student Council Teaching & Learning Group together with Mr Baker have developed a Student Learning survey. The purpose of this survey is to understand student preferences and to share techniques with the whole school on how we learn best. Additionally, the findings of the survey will help inform teaching methods and classroom resources along with helping parents understand how their child learns best. The Teaching & Learning Group and Mr Baker have presented the survey aims and initial feedback during a series of assemblies. A letter has been sent home with more details together with a link to complete the survey. The 'How do you learn best?' presentation can be viewed on the website here. Please click here to complete the survey.
From left; Hadley, Shoniwa and Enis who did a brilliant job delivering the presentation to students during assemblies.
News from our English Department. Book Awards have been running in Kent schools for years and it's about time we had our own, too! The WGSB Book Awards gives all students opportunity to read six fantastic titles over six months, and vote for their favourite at the end. The winner will be announced at our Awards Afternoon in the summer term.
Along the way we will not only be reading and discussing the books, but designing alternative book jackets, creating playlists for the titles, rewriting endings and scripting and filming book trailers, which will be shown at the Awards Ceremony. This is a brilliant opportunity to boost literacy skills and earn house points at the same time!
All students are welcome to join the Book Awards Team – come and join us, meetings take place on Wednesday lunchtimes in EN4. Students can bring their lunch.
New copies of the books are available in the school library. The nominated titles are:
We look forward to seeing you there!
Mrs Wells and Miss Selby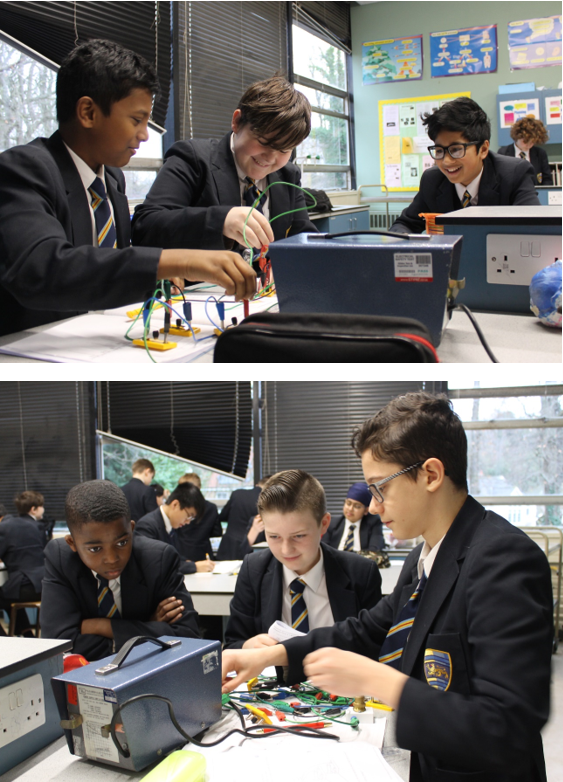 Year 10 GCSE Biology students are currently studying auxins (a plant hormone). In this 'required practical' students are carrying out an investigation to examine the role of plant hormones, under different conditions of light intensity, on the growth of seedlings. The sample seedlings have been prepared and will be monitored and data gathered over the course of a week.
Calling for nominations in the Kent Teacher of the Year Awards! The 2020 Kent Teacher of the Year Awards celebrate the dedication and expertise of school staff across the county and reflect the invaluable contribution that educators make to all sectors of society.
Last year we were thrilled for Garry Simmons, Head of Geography at WGSG and Head of WG6 Year 13 who won Secondary School Teacher of the Year for not just our region but for the county! For Mr Simmons, to have been nominated by students and to read their comments was, in his words, 'a career high'. For all our staff, to have their hard work and expertise recognised in this manner is extremely rewarding. We will be gathering nominations from students for this year's awards but if you would like to submit a nomination for a WGSB staff member who you believe goes that extra mile, you can submit a nomination online by visiting KentTeacheroftheYear.co.uk. The deadline is 11.59pm on March 1.
SIMS Parent App is available online or via the new Parent App on your smartphone or tablet and provides access to your son's/daughter's latest information.
What will you find in SIMS Parent App:
Student Reports
Attendance Information
Access to update your contact details, so we always have the most up-to-date information in case of emergency
Behaviour Information
School term, inset dates and contact details available at the click of a button
If you have more than one child at school, you will have access to this information for all your children, from the same app.
To get started with the SIMS Parent App and view a 'how to' video please refer to our website here
Best wishes,
Charlie Guthrie