Blog week ending 22 November
Posted on: 22/11/2019
On 8th November (in preparation for Remembrance Day) Year 9 History students visited the Belgium town of Ypres and investigated the sites of WW1 including; Tyne Cot British Cemetery, Battle of Passchendaele Museum, Essex Farm Cemetery (site of the famous Poet John McCrae's 'In Flander's Fields') and Langemark German Cemetery.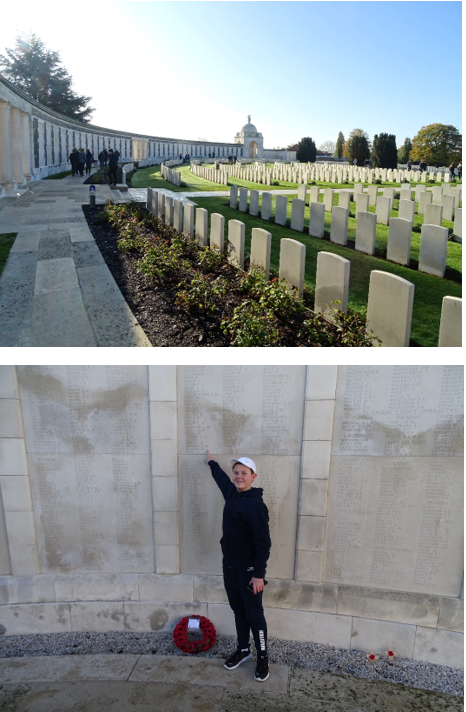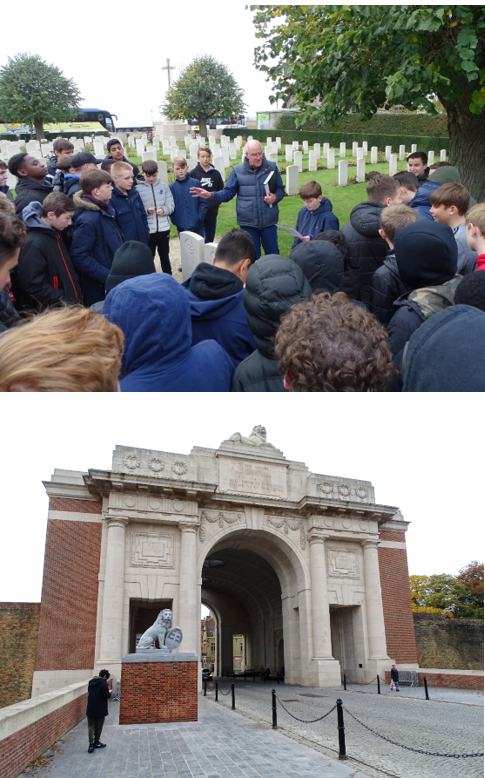 The Year 7 Rugby team were in action against The Howard School this week giving the boys an opportunity to put their training into practice in a friendly fixture! The final score was 30-20 to WGSB – well done boys we look forward to our next match against Bexley GS on Monday 9th December 2019.
Our Science Department are delighted to share the news that Professor Sir Robert Winston will be visiting WG6 on the 29th November to deliver a talk to our A Level Biologists, Chemists and RS students. This is a thrilling enrichment opportunity to hear from a pioneer in fertility treatment and students are expected to have prepared beforehand and come armed with questions about his ongoing research and specialism.
Professor Winston is Professor of Science and Society and Emeritus Professor of Fertility Studies at Imperial College London. He developed gynaecological surgical techniques that improved fertility treatments, then later pioneered new treatments to improve in vitro fertilisation (IVF) and developed pre-implantation diagnosis. Robert Winston has over 300 scientific publications about human reproduction and the early stages of pregnancy. Robert Winston is also Chairman of the Genesis Research Trust – a charity which raised over £13 million to establish the Institute of Reproductive and Developmental Biology and which now funds high quality research into women's health and babies.
WG6 Chemistry A Level students have completed an experiment to determine the mass of Copper carbonate. Students determined the amount of carbon dioxide produced in the reaction then calculated how Copper carbonate was used in the reaction.
Year 12 Biology A Level students are broadening their knowledge of osmosis. In this practical experiment students examined osmosis in artificial cells using serial dilutions of sugar solution.
Year 10 Chemistry students are currently investigating temperature changes. During this practical experiment students explored and compared endothermic reactions (which take energy from the surroundings) and exothermic reactions (which give out energy to the surroundings).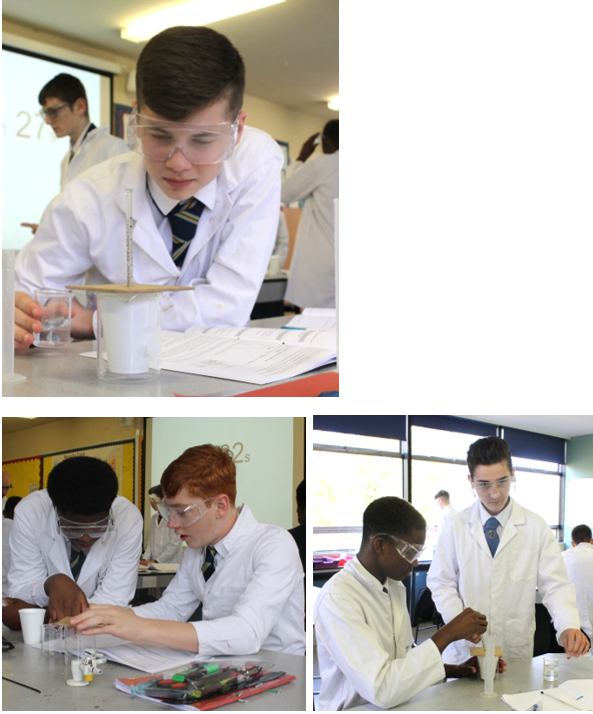 Please be aware that there will be a limited breakfast and break menu (below) on the days of the Christmas Lunch which is scheduled for the 12th and 13th December.
Breakfast - Bacon & Sausage Rolls and Break Service - Croissants/Waffles/Sausage Rolls
Exciting news from our PTA! Our lottery numbers have been drawn, with each lucky winner securing £50
September's winner, with number 04 is Anthony Smith
October's winner, with number 20 is Louise McSweeney
November's winner, with number 19 are Mr & Mrs Newman
Next month's draw is our special Christmas £100 prize money! All cheques must have cleared by the day of the draw, 9th December.
Entry forms can be found at the bottom of the PTA website page here.
Many thanks for all your support, it is very much appreciated.
All the fun of the Christmas Fair! Come and join us on Saturday 30th November 11-2pm for a wealth of attractions including;
A Year 7 & 8 Inter house rugby competition to win a new PTA sponsored House Trophy, come and cheer your team on!
Christmas stalls with lots of gift ideas including a Star Wars and super hero memorabilia stall
Fun games with big prizes
Our famous chocolate and bottle tombola
A Photo booth
A staff "Guess the baby"...see your teachers when they were babies and guess who's who
Enjoy a freshly cooked burger, bacon buttie or mince pie and mulled wine to get you in the Christmas spirit!
An event not to be missed! The Mayor of Dartford is supporting our Fair and will be arriving at 12 o'clock
Order a Nordmann non-drop Christmas tree by 23rd November for collection at the Fair.
All money raised supports the school
Our Christmas Raffle tickets are now available to buy on ParentPay. Lots of prizes on offer which have been very kindly donated by local businesses.
Frankie C of 8D recently attended the prestigious Imperial Society of Teachers of Dancing, Ballroom and Latin grand finals. It was an amazing experience to compete at the famous Empress Ballroom in Blackpool synonymous with grand dance competitions, the annual political party conferences and BBC's Strictly Come Dancing! Well done Frankie, we look forward to hearing about your future achievements.
Best wishes,
Charlie Guthrie