Blog week ending 8th November
Posted on: 08/11/2019
Students who travelled to Iceland over half term had an amazing experience visiting a range of geological wonders and breath-taking sights. As you would expect it was cold, extremely cold and we had a packed schedule of activities - however, the boys' excellent conduct and relentless cheer meant everything ran smoothly and the trip was a great success. Thank you to all the boys and staff for their support. A special 'thank you' to Sam L of 10B (pictured below) who kept a diary of the trip, photographing sites visited and providing valuable information and observations. Please do take time to look at his diary which can be read on our website here
A small selection of photos is included below, but please do visit our twitter feed here for more information and photos.
Dennis N of 11B commented "Iceland is a bizarre yet mesmerizing place. At a first glance it seemed that it was no different to the UK, until I stepped outside and was greeted by the freezing temperatures. During the trip we encountered many spectacular, stunning and rare geographical features including, lava bridges, waterfalls, geysers, hot springs and lagoons. However, all of the above was topped by a spectacular display of the Northern Lights, which was a sight that I will remember for a lifetime. This trip was worth every minute and I would highly recommend to go on this amazing trip". Dennis N – 11B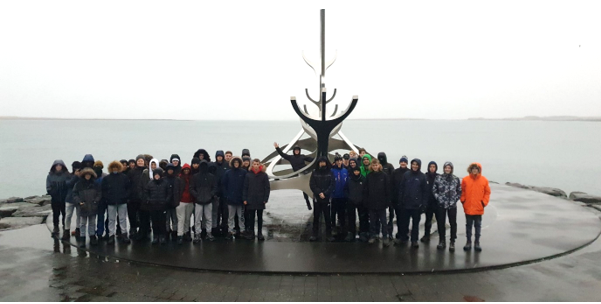 Year 9 Food Technology students have been perfecting their cold-water pastry skills. Choux pastry requires students to use a number of learned techniques in order to produce these light, cream filled delights! Whilst they may not all have been uniform in appearance .. they were all rather delicious!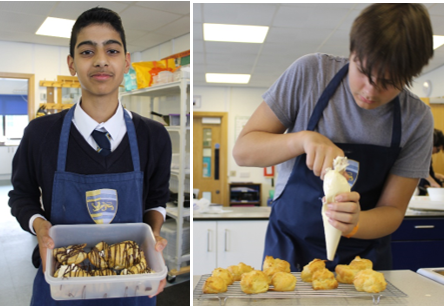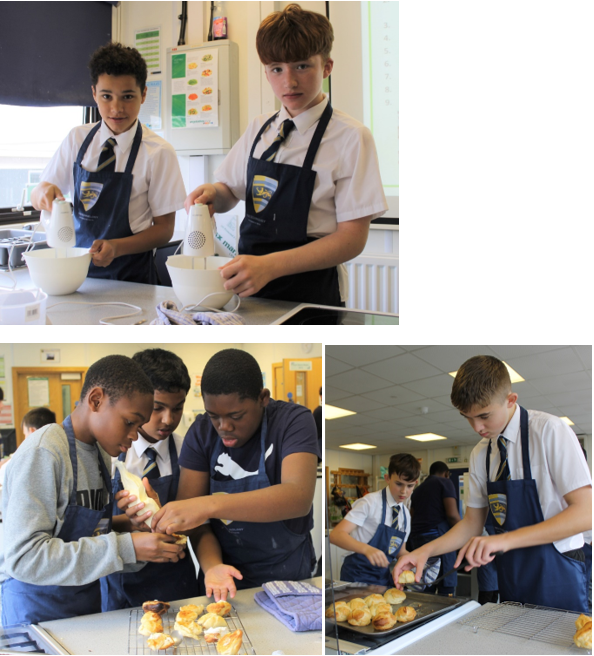 Year 7 students have been practising their rugby skills this week. Our Y7 team faces Howard School on the 19th November – good luck boys. They will also be in action with Y8 taking part in an inter-house tournament at our Christmas Fair on the 30th November. Please do come along and support our players, and of course, visit our Fair for a host of Christmas gifts, delicious cakes and plenty of opportunities to win prizes in our raffle, tombola and school lottery.
Come along to our Christmas Fair on Saturday 30th November for a huge range of handmade gifts, delicious treats and lots of opportunities to win prizes in either our raffle, prize draw or tombola! Further details of prizes are included in the below poster. Don't forget you can also increase your chances of winning £50 (or £100 in December) by joining our PFA lottery! (first draw is 11th November) Year 7 & 8 students will be taking part in a special inter-house rugby competition at the Fair.. so do come along and support them!
We have joined forces with Trees for Christmas to be able to offer you quality nordmann fir non-drop trees at very competitive prices. Simply fill in the below order form or email PTA@wgsb.co.uk for more information – deadline for orders is 23rd November. Place your order and simply collect your tree from school during the Christmas Fair.
When you are online Christmas shopping, or taking advantage of Black Friday Offers, please do consider joining our easyfundraising scheme and help raise valuable funds which directly benefit our boys and at absolutely no cost to you! For more information on easyfundraising and the PTA Lottery, please see visit our webpage here
Students in Art Club have been exploring ceramic artist Charlotte Mary Pack's work and making their own clay sculptures. Pack makes ceramics with a variety of animals either sitting on top of or inside her ceramic pieces. All the animals she creates are listed as either critically endangered, endangered, or vulnerable.
Students were given a list of endangered or vulnerable animals to create in clay. It was a great activity and introduced students to a number of critically endangered animals they were unaware of.
Over the half term Mrs Wisdom set her Year 8 Art students' homework challenging them to make whatever they liked! Thomas R of 8B brought in an amazing clay sculpture he made of a cat on a hamburger.
Congratulations to Harry C of 9D who recently competed in a national skills diving competition in Leeds. As is evident from the below photos Harry put in a splendid performance coming fifth in the competition scoring 273 points for 10 dives, a personal best score! This was a particularly sterling achievement given he was struggling with an injury and was one of the youngest in his category.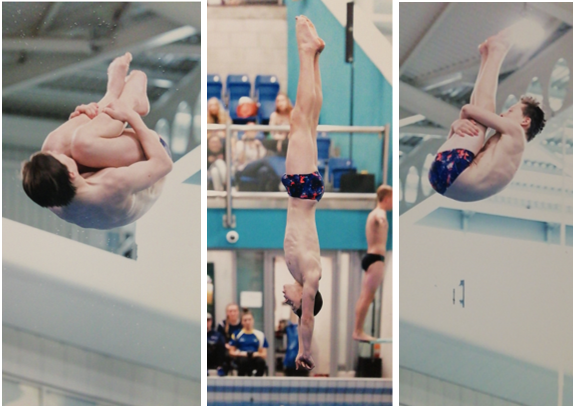 FinnIey D of 9D is a seasoned MAP athlete (men's artistic gymnastics) who represents England. Recently, Finnley has been training with the National Junior Dutch Team to further hone his skills and gain experience with new coaches. Finnley has just taken part in the Elite National Grades competition in Birmingham, where he competed at Level 5 in the set routines (Levels are 1-6) and came seventh nationally. Well done Finnley, your hard work is certainly bearing dividends. This latest achievement provides further potential for him to be selected for the GB team.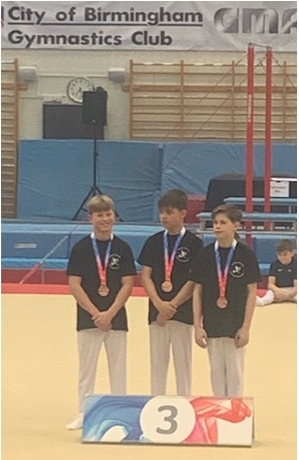 Best wishes,
Charlie Guthrie