Blog week ending 18th October
Posted on: 18/10/2019
This term, Year 7 English students have been working on developing their literacy skills, both written and verbal. We have been looking at the power of language and the art of persuasion!
7D have been looking closely at Shakespeare's Henry V and the famous 'Once more into the breach dear friends' speech where Henry is trying to rouse his men to battle.
The class worked in groups rehearsing and practising their lines, looking at how to best deliver this famous speech. They went from a hearty, rousing battle cry to a whispered plea and had great fun in the delivery. It was wonderful to hear the boys.
A lovely lesson and I am sure we have uncovered a few Kenneth Branaghs in there.
Mrs Jackman
Our Year 13 English A level students had a great day at Senate House Library (the University of London's main research library), researching secondary criticism for their English coursework.
The WG6 students really rose to the challenge and could easily have been mistaken for under-graduate students. Everyone was engrossed in their research and we were able to gather some excellent research notes.
The students were accompanied by Mr Harding and Miss Evans.
Rewards Trips. Congratulations to all students who earned a place on the Rewards Trips this week in acknowledgement of their commitment to academic achievement. Accompanied by Student Managers each year group enjoyed an exciting day of 'out of classroom' challenges and activities.
Year 11 Science students have been learning about the relationship between force and mass (Newton's second law.) In this practical lesson, students measured the rate of acceleration, recording their findings on data loggers. The digital data loggers, which were funded by our PTA, are used to provide electronic measurements and capture data for a whole host of scientific experiments.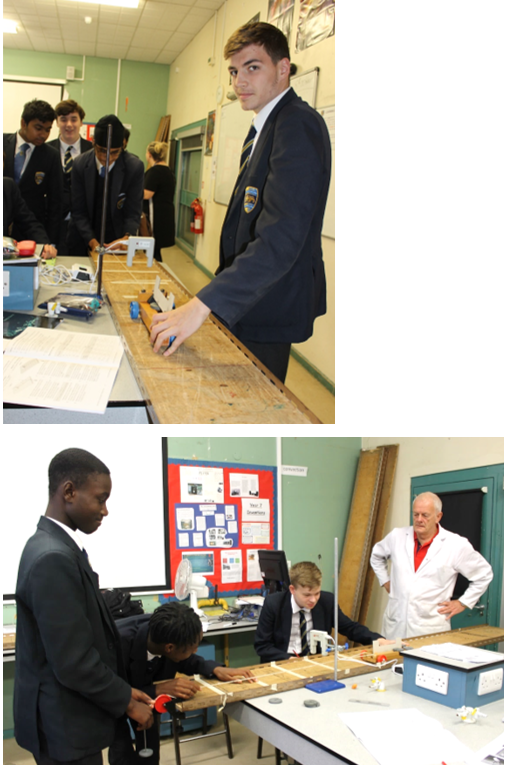 Year 10 Biology students were supporting their learned knowledge of the heart by carrying out a dissection. During this practical lesson students correctly identified and explored the features of the heart to better understand its function and the circulatory system.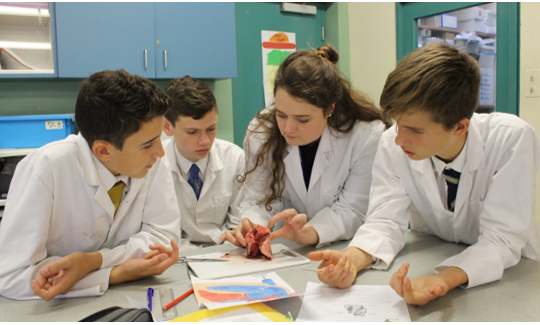 Year 7 English literature students are currently studying A Christmas Carol by Charles Dickens, which we read whilst listening to the audio book. In this lesson, students were comparing two of the characters; Scrooge and Fezziwig who are both employers.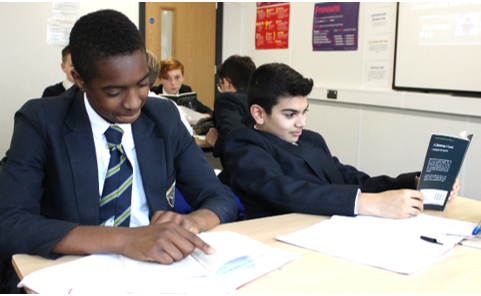 Year 9 Design Technology students are making litter pickers as they learn about mechanisms. Their design for the litter picker requires the students to create levers and linkages in order for the device to grp and release.
PTA Update. Join our PFA lottery! For as little as £12 a year you can be part of our monthly draw with a chance to win £50 and a special Christmas prize of £100. It's a great way to support the school and its students whilst providing an opportunity to win prizes. Our next draw takes place on November 11th at our PTA meeting – all are welcome to attend!
Uniform Shop. All donations are gratefully received! If you have any uniform your son has grown out of please consider donating it to our PTA Uniform shop. There is a high demand at the moment to replace lost or too small items so if you have any unwanted uniform, from ties to lab coats, please drop them into the school office.
EasyFundraising. Really does live up to its name – simply sign-up and then every time you shop at one of the registered shops (John Lewis, eBay, Amazon ASDA and many, many more) WGSB receive a small donation at no extra cost to you! We currently have 59 supporters who have earned £1,450 to be spent on school projects, so please do sign-up, it makes such a difference. For more details on all of our activity and how to get involved please see our website page here
Joel G of 8S embarked on a very special building project – he designed and built a ghost train! This involved creating a number of ghoulish models as well as track, signage, lighting, sound and smoke effects. Joe's 'customers' were impressed by the atmosphere and effects and particularly the unexpected scare Joel had made for the end of the ride! This was an ambitious design project which involved a lot of creative and technical ability. Trick or Treaters should beware this Halloween!
We would like to wish all students and staff travelling to Iceland during half term a safe journey, we look forward to hearing about your adventures when we return to school on Thursday 31st October.
Best wishes,
Charlie Guthrie