Blog week ending 6th September 2019
Posted on: 06/09/2019
Dear Parents and Carers,
It is fantastic to see our students after the summer break. We celebrated excellent results at both GCSE and A level this summer and the school has continued to improve its infrastructure with big changes to our IT systems and some improvements around the site.
We will be focussing this year on improving further our culture of respect and high expectations. In particular, we want to help our students to develop effective study habits, particularly when it comes to retaining knowledge and then applying it in class.
I was delighted to welcome all year groups back yesterday and they certainly made a positive start, indeed, as I walked the school on the first afternoon, the students were working hard and were focused in their lessons, exactly what we would expect.
Form time has moved to the beginning of the day and this will allow form tutors to really make sure that students are ready for the day ahead before they start their lessons. Assemblies and PSHE will take place during this time.
We look forward to welcoming parents to our Expectations Evenings. These allow us to meet with you to outline our plans for the year. We have found these opportunities for you to meet with us early in the year invaluable. They take place on the following dates:
Year 12 Tuesday 10th September
Year 8 Thursday 12th September
Year 10 Wednesday 18th September
Year 7 Tuesday 24th September
Year 9 Thursday 3rd October
Our new Year 7 Students are settling in, getting to know their surroundings, embarking on their new timetable of lessons and making new friends. The below photos were taken on their first day at Wilmington Grammar School for Boys.
I would like to take this opportunity to introduce our Head Students for the 2019-2020 academic year. Following an intensive period of interviews and student presentations our four Head Students have been elected – Jonathan Bateman, Jess Routley, James Garvey and Lori Squirrell. Each will hold a role responsible for different aspects of school life and will be supported by other WG6 student prefects and WG6 staff. The Head Students have provided more information about themselves and their areas of involvement below;
I'm Jonathan Bateman and have been at Wilmington since Year 7 and I'm excited to be a head student this year as we look at improving house events and PSHE, amongst other things. Currently I am studying maths, physics, government & politics and history and am hoping to read philosophy, politics and economics at university. Since December I have been a member of Kent Youth Council and have worked on projects involving transport and mental health, as well as having a wider interest in politics, football and cricket.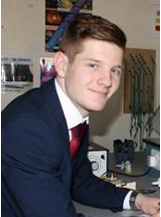 Hi, my name is James Garvey and I am one of your new head students. I play rugby outside of school, representing both my club and Kent county, which I have been doing for the last six years. I also help coach the younger groups at my club. Whilst in this role I hope to help motivate students to try and become more active in House activities and help promote the Wilmington Grammar sense of community throughout the school.
Hello, my name is Lori Squirrell and I am delighted to be your head girl for the academic year 2019-20. One of my main aims as head girl is to reform PSHE across all years, making it more useful and engaging whilst teaching more life skills which will benefit students in the future. Part of this includes being healthy and keeping good fitness, something I am passionate about. After leaving Wilmington I am planning to work towards an investment and finance degree as an apprentice.
Hi I'm Jess Routley, I've been at Wilmington since Year 7. As head girl I will be promoting more extracurricular activities and focus on the wellbeing of our students. I have lots of ideas of different house activities that we can launch to make sure that everybody is represented that will utilise their skills around the school. I spend most of my spare time at dancing groups and going to musicals as I am a massive musical theatre enthusiast with hopes to become a professional performer.
The new WG6 Y12 students spent their first day, problem solving, being challenged by exciting new activities and making friends during teambuilding sessions. The day was planned to provide a positive introduction to their A level studies and familiarise students with the campus, staff and their peers.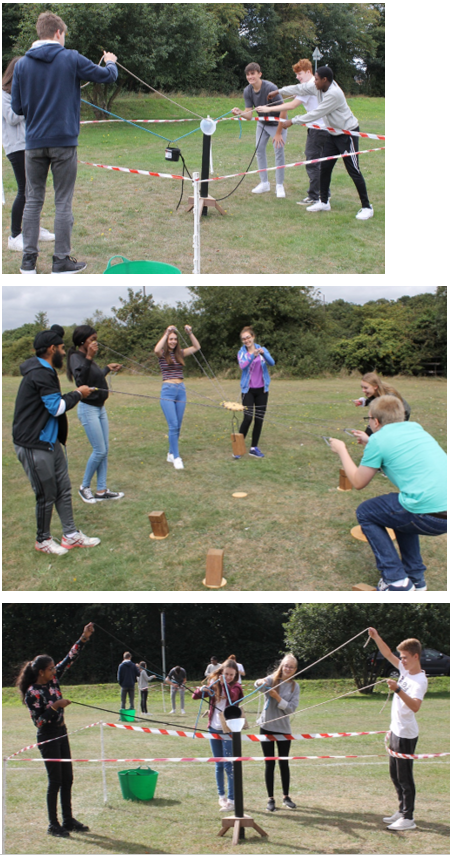 The improvements to our site include the replacement all of our external doors including a new main entrance with automatic doors and a card entry system. Additionally, several of our classrooms and communal areas have been refitted and decorated and our security system has been updated. We will keep you updated with our progress as we continue to upgrade and modernise our facilities and buildings.
Congratulations to Lewis who has a very successful summer! Lewis travelled to Belgium to represent Great Britain in the World BMX Championships, and despite being incredibly nervous finished 5th .. in the world. In addition, Lewis finished the BMX season as National Series No.1 and British Champion. Well done!
Very best wishes
Charlie Guthrie