Blog week ending 25th May
Posted on: 24/05/2019
Our Y13s enjoyed a fitting send-off following their last assembly ahead of their public examinations. Extra-special student nominated awards including 'Most likely to be the next Alan Sugar' were handed out by our student comperes Megan S and Max H as well as school awards, and refreshments served by the teachers. It was a fitting and joyous finale to their time at WG6. Our Year 7 students marked the occasion by lining the school and clapping the Y13s out of the building as they left the assembly in a most uplifting gesture which was really appreciated by the Y13. We wish all of our Y13 students the very best of luck in their examinations and their future destinations.
Food Technology Update. It's been very busy in Food Technology lately, the Y11 students have completed their final practical exam where they made three dishes in just three hours. They worked incredibly hard and produced some amazing dishes showing off the skills they have learnt over their GCSE course. We were lucky to have visiting tutors from North Kent College to taste the student's food and give them feedback for their evaluations. We also had a returning WGSB student who studied GCSE Catering a few years ago, he is now training to be a chef at Westminster College. Please see the link below showing a magazine article about his journey into the Food Industry.
https://cdn.flipsnack.com/widget/v2/flipsnackwidget.html?hash=fhpso958t&t=1549897870&fullscreen=1
WGSB subscribes to the careers information service Fast Tomato. The interactive site has been designed to help young people broaden their horizons and consider a wider spectrum of careers and education options. Students take a short psychometric questionnaire which gauges interests, attitudes and motivations. They are then offered career and education suggestions, personalised to them. Year 8 students have just completed their registration and initial tests which will help support their GCSE choices. To find out more, please see their website here
Congratulations to the Year 10 Football Team who successfully finished their outstanding season with some much deserved silverware last Friday. The boys beat The Leigh Academy in the District Cup 5-2 at Punjab United Football Club. Goals came from Victor A, Abdussamee A, Fola A and an Own Goal. This topped off a fantastic season for the boys who reached the Kent Cup final and finished in the last 8 nationally. Mr Sage would like to thank the boys for their effort, determination and commitment this season, and looks forward to building on their success next year.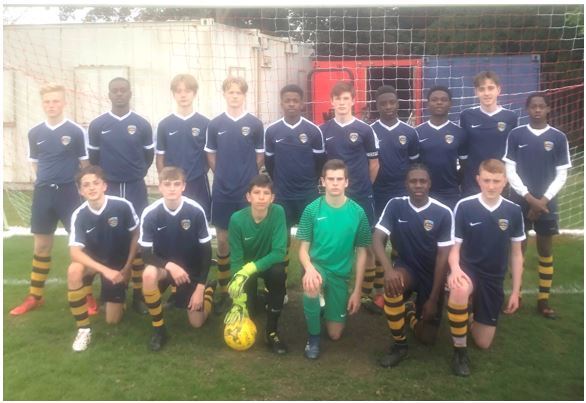 Year 10 Chemistry students have been studying rates of reaction. Students have been monitoring the rate of chemical reactions and exploring collision theory. The theory helps us understand and predict the effect on rate of reaction when certain conditions change. In this experiment students are investigating the effect of changing concentration.
PTA Update
EasyFundraising.org.uk. How are we doing? We have 59 parents sign up and have raised £75.85 this month – thank you all and to the parent that purchased their new kitchen appliances via easyfundraising!
Parent, carers and friends please join our fundraising cause. It's such a simple way to support the school – here's the link:
https://www.easyfundraising.org.uk/causes/wgsbpta/

WGSB Uniform Shop – Now Open on the school premises (details to follow)
The Second Hand Uniform shop is run by the PTA and we're here to help. We sell all uniform and PE kit items for you to purchase. If you have any outgrown uniform, please send it to the school office for the attention of the PTA.
If you wish to purchase any items contact Sam via E: pta@wgsb.org.uk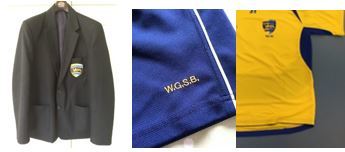 Upcoming events
Summer Fair – Saturday 29th June – volunteers required E: pta@wgsb.org.uk
Coming soon – September 2019 WGSB Monthly Draw (prizes £50-£100)
Race Night – October 2019
Next PTA meeting – Monday 10th June, 7:30pm at Birchwood Golf Club pta@wgsb.org.uk
We are embarking on a project to breathe new life into our old gym to provide exciting new facilities and opportunities for our students. The ambition is to create a multi-functional space of scholarship and study which we will call 'The Reading Room'. It will also act as a space where we can host lunches with food provided by our students, as well as providing musical entertainment. We will hold concerts in here, and it will be an area where rehearsals can take place. Our PTA have very generously contributed £4,000 towards the project to enable refurbishments to begin! We are delighted with their continued support and look forward to seeing 'The Reading Room' develop.
Our Year 11 and WG6 students have now sat a number of their public examinations and we would urge them to take advantage of the half term break from school to re-charge batteries and rest before continuing with their studies.
I hope you all have a wonderful half term break.
Best wishes,
Charlie Guthrie